JEWISH HERITAGE MONTH PARTNER: St. John's East-Quidi Vidi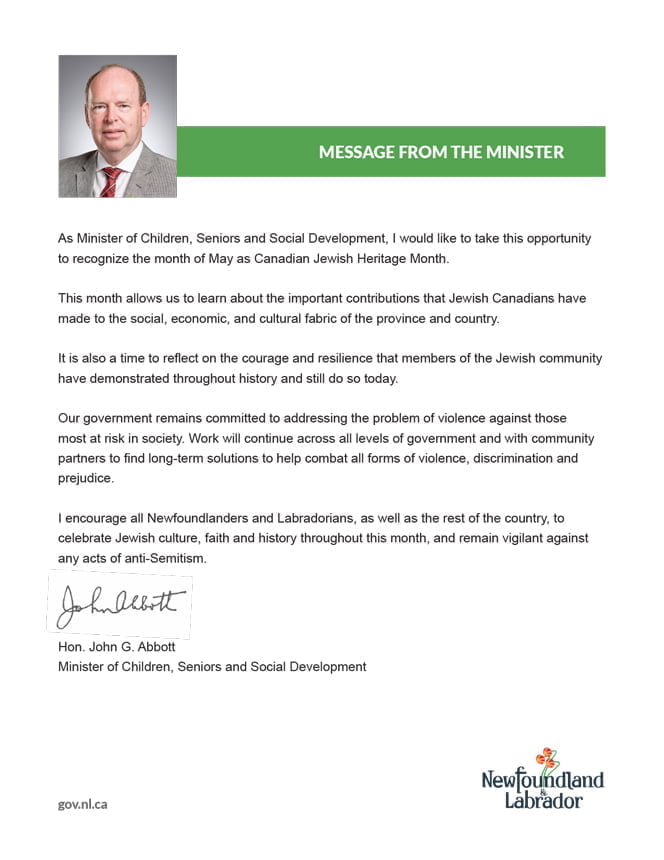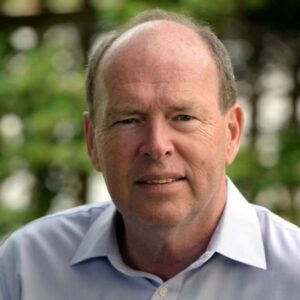 A lifelong resident and citizen of Newfoundland and Labrador, Minister Abbott has been serving the citizens of the region for decades.
Minister Abbott has served under six premiers as Deputy Minister of Health, Municipal and Provincial Affairs, and Transportation and Works, Assistant Deputy Minister of Treasury Board, and CEO of Newfoundland and Labrador Housing.
In 2021, he was sworn in as Minister of Children, Seniors and Social Development, Minister Responsible for the Status of Persons with Disabilities, Minister Responsible for the Community Sector, and Minister Responsible for the Newfoundland and Labrador Housing Corporation.
We thank Minister Abbott for supporting Jewish Heritage Month in May 2023.
Résident et citoyen de Terre-Neuve-et-Labrador depuis toujours, le ministre Abbott est au service des citoyens de la région depuis des décennies.
Il a servi sous six premiers ministres en tant que sous-ministre de la Santé, des Affaires municipales et provinciales, des Transports et des Travaux publics, sous-ministre adjoint du Conseil du Trésor et directeur général de Logement à Terre-Neuve et au Labrador.
En 2021, il a été assermenté en tant que ministre de l'enfance, des personnes âgées et du développement social, ministre responsable de la condition des personnes handicapées, ministre responsable du secteur communautaire et ministre responsable de la Société de logement de Terre-Neuve et du Labrador.
Nous remercions le ministre Abbott de soutenir le Mois du patrimoine juif en mai 2023.
2023

JEWISH HERITAGE MONTH PARTNERS
2023

COMMANDITAIRES DU MOIS DU PATRIMOINE JUIF
2022 JEWISH HERITAGE MONTH PARTNERS
2022 COMMANDITAIRES DU MOIS DU PATRIMOINE JUIF