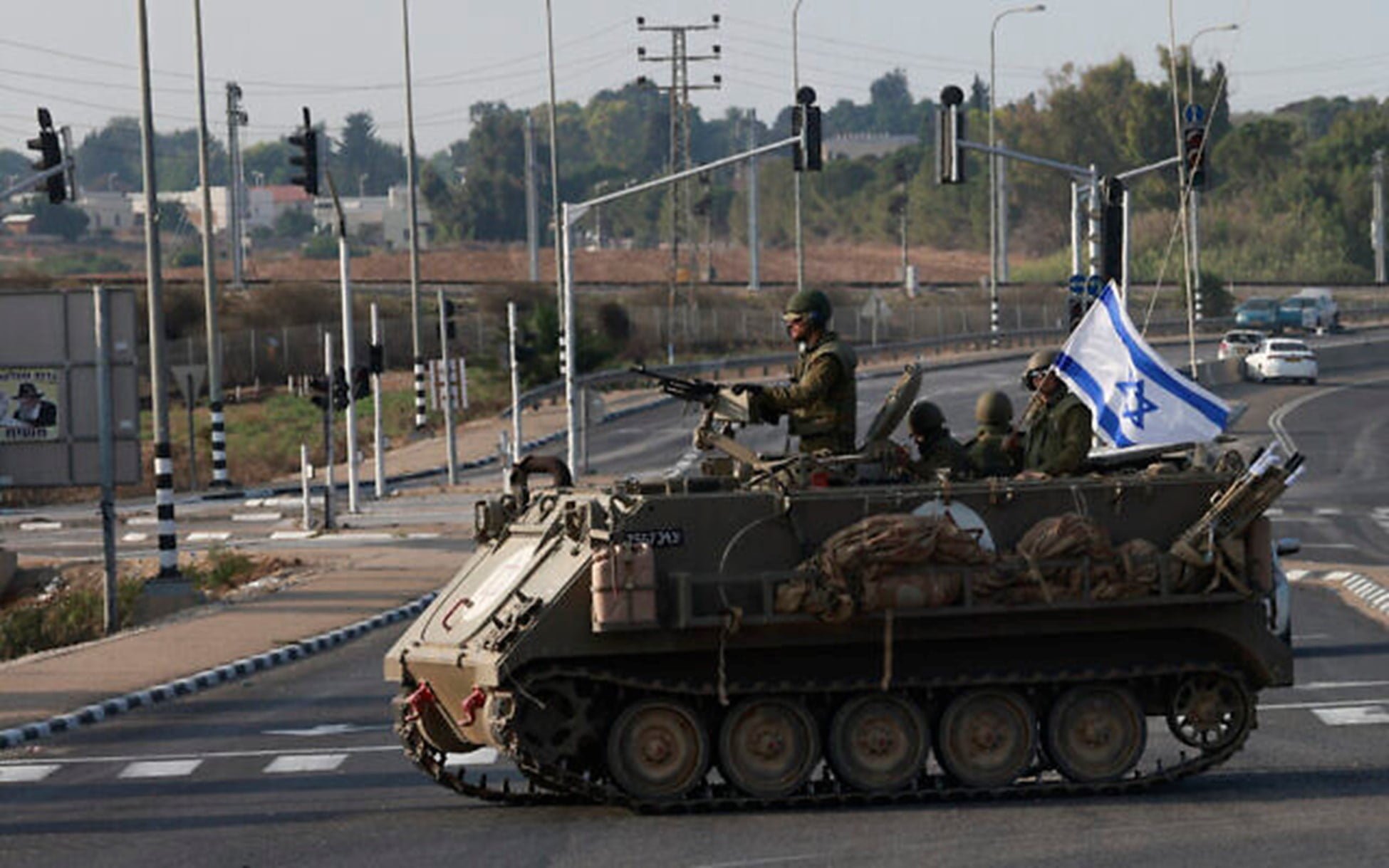 October 8, 2023
OTTAWA – B'nai Brith Canada stands with the people of Israel as they respond to the Gaza-based Hamas terrorists' war on the Jewish State.
B'nai Brith is monitoring rallies celebrating this terrorism organized by the Palestinian Youth Movement (PYM) and other groups in Ottawa, Toronto, Montreal, Vancouver, as well as other major Canadian cities.
Within the last 48 hours, Palestinian terrorists, led by Hamas and Palestinian Islamic Jihad (PIJ), have unleashed a wave of unparalleled horror on Israeli civilian centres. The attacks started when the Gaza-based terrorists indiscriminately launched thousands of rockets at Israeli towns and cities. Terrorists then entered Israel by land, sea, and air.
The terrorists have since butchered over 700 innocent men, women, and children as of this writing. Thousands have been injured, many in critical condition, and dozens more have been taken kidnapped to Gaza.
Canadian officials from across the political spectrum have affirmed Israel's unequivocal right to defend itself and protect its citizens. Among others, these include Prime Minister Justin Trudeau, opposition leader Pierre Poilievre, NDP leader Jagmeet Singh, and provincial premiers such as Nova Scotia's Tim Houston, Manitoba's Premier-Elect Wab Kinew, and Ontario's Doug Ford.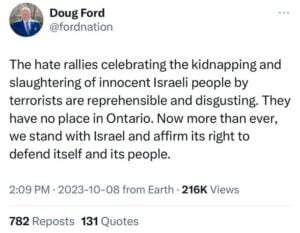 "Israel and its people are under attack by murderous terrorists, and neither Canada nor the world can be silent in the face of this depravity," tweeted Michael Mostyn, B'nai Brith Canada's Chief Executive Officer. "There can be no equivocation. Israel not only has the right to defend itself, it has the duty to defend itself, and must do so."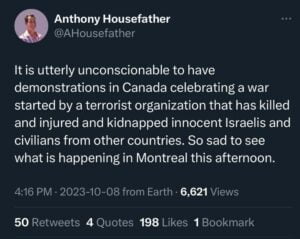 B'nai Brith has been working closely with law enforcement across the country. Although there are not any direct threats to the community at this time, we must all remain vigilant.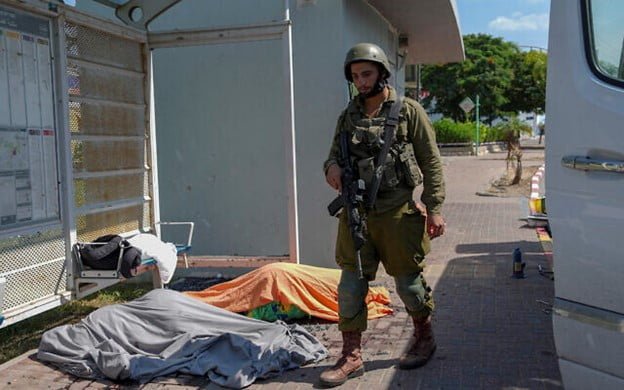 Sadly, there are some in Canada who are celebrating Hamas's villainous atrocities. Our leaders must make it clear that these pro-terrorist demonstrations – which celebrate the callous murder of hundreds of innocent victims by delusional extremists – have no place on Canadian soil. In fact, they may violate the Criminal Code, as Hamas and PIJ are listed terrorist entities in Canada, making it illegal to promote or facilitate their activities.
Mostyn joined several prominent lawmakers and community leaders to raise these concerns in a letter, which was sent yesterday to the police chiefs of Ottawa, Montreal, Toronto, and Vancouver. They demanded that these rallies be stopped.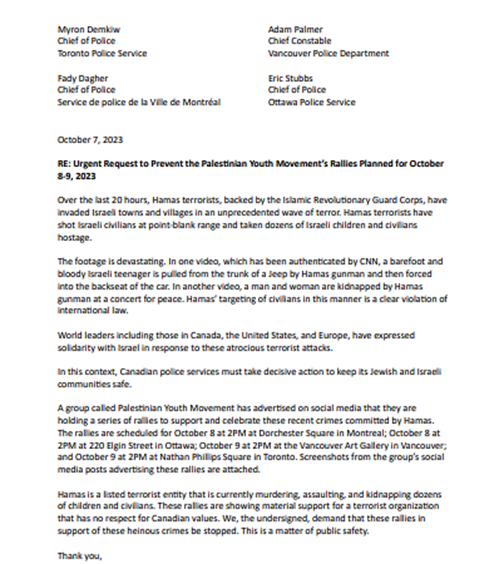 "Every reasonable person should, irrespective of one's political or religious beliefs, condemn those who condone and glorify acts of terror," Mostyn said. "Celebrating Hamas for brutally massacring and abducting Israeli children is fundamentally radical, un-Canadian, and morally repugnant."
Hateful gatherings such as those planned this week can act as a powder-keg and inspire extremism. As B'nai Brith has recorded in its annual Audit of Antisemitic Incidents in Canada, such rallies that begin as anti-Israel often devolve into antisemitism.
We encourage members of the public to report any incidents of antisemitism to B'nai Brith Canada. To do so, you can download B'nai Brith's Anti-Hate Mobile App, which allows users to upload images and videos, or call our 24/7 Anti-Hate Hotline. If you witness an emergency situation, please contact the police first.