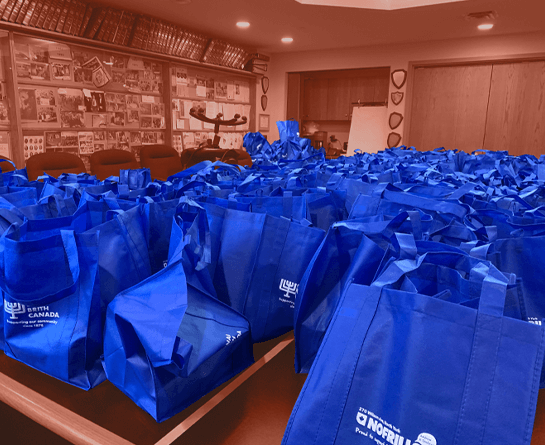 …ensure that no one in our community goes hungry. Our food programs bring together volunteers of all ages to deliver food to our community's most vulnerable, including seniors, Holocaust survivors and those in need. 
For the duration of COVID, as many Toronto Kosher food banks have closed, B'nai Brith provides those at risk, in need – individuals and families with nutritious, food-filled boxes on a weekly basis. 


So that everyone can celebrate with their families,  we deliver food baskets for Chanukah in Winnipeg  and Toronto, and food baskets for Purim in Toronto. 
B'nai Brith Canada hosts a seniors program weekdays, free of charge, offering  a nutritious lunch and activities that fully engage the participants. 
GONE VIRTUAL  DUE TO COVID