... people helping people
B'nai Brith Canada is the country's oldest independent Jewish Human Rights organization. We are a principled grassroots voice, dedicated to eradicating racism, antisemitism and hatred in all its forms, championing the rights of the marginalized, while providing basic human needs for members of our community. 
 is recognized as a vital voice in promoting Jewish unity and continuity, a staunch defender of the State of Israel and global Jewry, a tireless advocate on behalf of senior citizens and a leader in combating antisemitism and racism. Our support comes from thousands of Canadian families with diverse backgrounds and interests that empower the organization to speak to government, to media and to the public at large, on issues of concern to the Jewish community.
B'nai Brith's wide-ranging educational and social programming, community and volunteer services, and human rights initiatives provide a source of connection, continuity and support to Canada's Jewish community. 
B'nai Brith Canada today is comprised of The League for Human Rights, The Committee for Justice in Canada, B'nai Brith Sports, and Community Engagement Programming.
We are dedicated to eradicating racism, antisemitism and hatred in all its forms, championing the rights of the marginalized, while providing basic human needs for members of our community.
A stronger civil society in Canada, fostering diversity and inclusion.
We are a non-religious organization governed by the traditional Jewish precepts of:
Justice
Compassion
Benevolence
"B'nai Brith has taken upon itself the mission of uniting persons of the Jewish faith in the work of promoting their highest interest and those of humanity; of developing and elevating the mental and moral character of the people of our faith; of inculcating the purest principles of philanthropy, honour and patriotism; of supporting science and art; alleviating the wants of the poor and needy; visiting and caring for the sick; coming to the rescue of victims of persecution; providing for, protecting and assisting the aged, the widow and orphan on the broadest principles of humanity."  
      – Preamble to the B'nai Brith Constitution circa 1843
B'nai Brith Canada has had a presence in this country since its earliest days, with roots stretching back to 1875. It is Canadian Jewry's most senior charitable service organization and is the national independent voice speaking out on behalf of grassroots Jewish Canadians.
In 1875, Lodge No. 246 was the first lodge founded in Toronto, followed soon after by another in Montreal, and then throughout the country. Many community leaders were associated with these lodges, including former Mayors of Toronto Philip Givens and Nathan Phillips, and Canada's first Jewish Senator David Croll. Over time, a team of dedicated volunteers and professional staff engaged in combating antisemitism, bigotry and racism in Canada and abroad in addition to wide-ranging educational and social programming, community and volunteer services, and human initiatives. These and other activities undertaken are meant to reflect the organization's commitment to "People Helping People".
Just as B'nai Brith has grown and evolved over the years in order to respond to the particular needs of the time, so has Canadian Jewry undergone many transformations. Throughout, B'nai Brith has consistently employed its successful advocacy model of strong community results-oriented grassroots activism.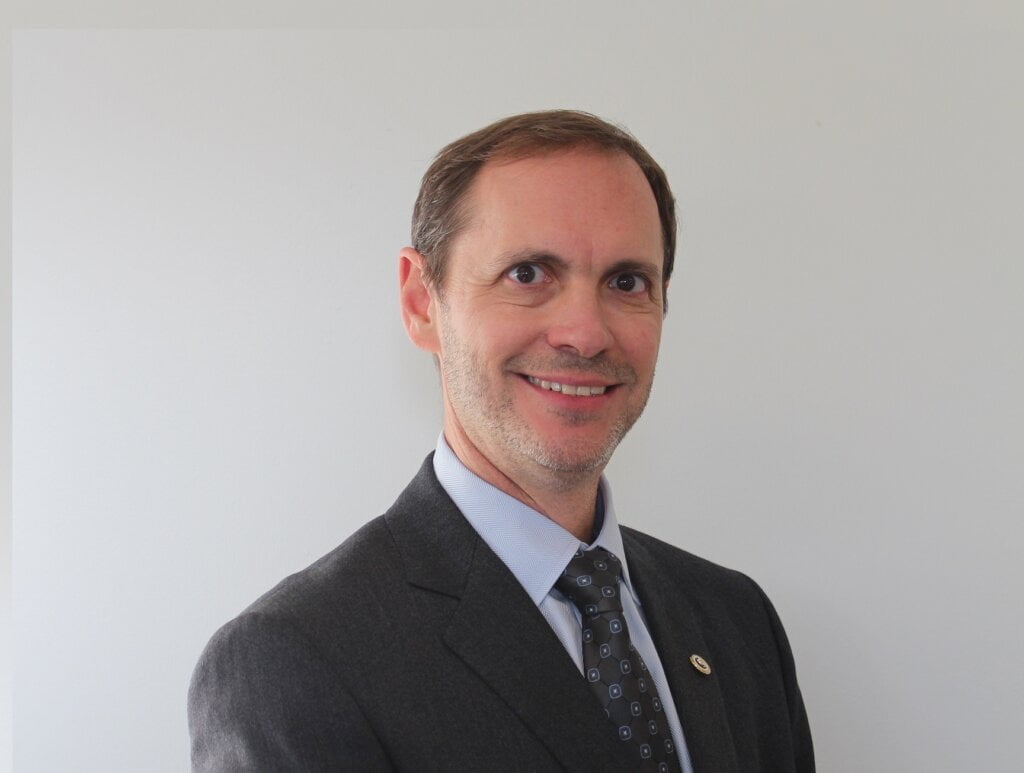 Franklin Switzer is the President of Outdoor Outfits, a Canadian manufacturer specializing in uniform outerwear for public safety personnel. He has more than 20 years of experience in manufacturing and working with both consumer and government tendering. While Outdoor Outfits manufactures primarily in Toronto, Franklin has led the company to international success. Franklin has a long history of Community involvement, including a period as the Past President of B'nai Brith's Upper Canada Lodge from 2006-2008. He also has been involved with B'nai Brith's Seniors Housing Committee, and has been very active in the organization and operation of B'nai Brith Canada's baseball and basketball leagues.
Michael Mostyn is the Chief Executive Officer of B'nai Brith Canada and oversees the organization's programming and advocacy initiatives. He serves as a senior spokesperson for the community and speaks out on behalf of Canadian Jewry and other communities whose human rights are under threat globally.
Michael is a barrister and solicitor in good standing with the Law Society of Ontario. Before joining B'nai Brith, he was a successful litigation lawyer in Toronto. He also served as Chief Strategic Officer in the high-tech start-up sector.
Michael previously served as B'nai Brith's National Director of Public Affairs, leading the organization's Ottawa office as the liaison for government relations and diplomacy. Among many other achievements during this period, he served as an official member of the Canadian Delegation to the International Task Force on Holocaust Education, Remembrance and Research in Prague, Czech Republic in 2007.
Michael was awarded the Queen Elizabeth II Diamond Jubilee Medal in 2012, in recognition of his community service to Canada.
Since taking the helm as B'nai Brith Canada CEO in 2014, Michael has presided over a dramatic and impactful set of achievements on behalf of grassroots Canadians. He is among the leading voices for human rights in Canada and North America and has altered the landscape in combating antisemitism.
Under Michael's leadership, B'nai Brith's Eight-Point Plan to Tackle Antisemitism has been endorsed and/or adopted broadly as a tangible framework for fighting hate.
To request Michael for an interview, comment or speaking engagement, please contact our communications department by clicking here.