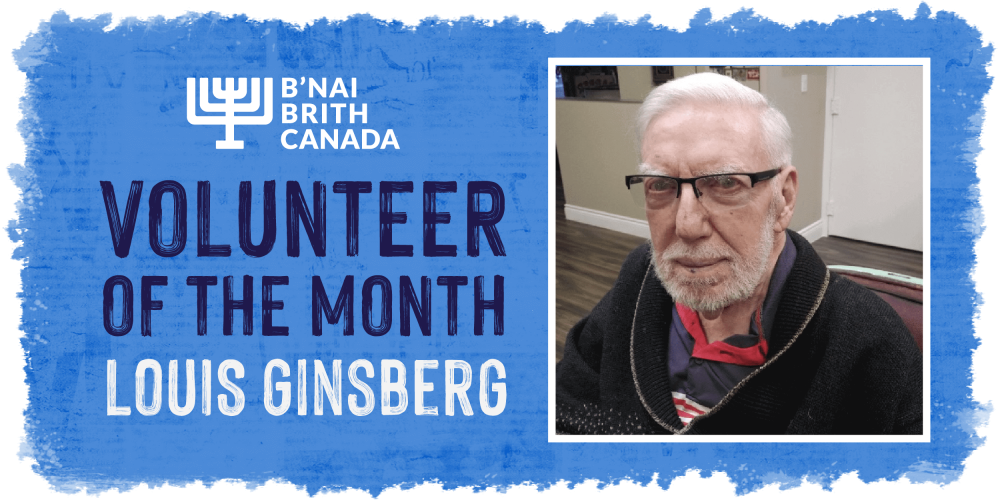 B'nai Brith Canada is proud to introduce a new feature that will be posted regularly at www.bnaibrith.ca/volunteer-with-us. This feature will allow us to pay tribute and express gratitude to exceptional volunteers who have given their time and energy to further the missions of our grassroots, human-rights organization. We are grateful and proud of PEOPLE HELPING PEOPLE.
Our first tribute is to Louis Ginsberg.
Louis Ginsberg, who passed away in December of 2020, was a selfless, devoted volunteer for B'nai Brith Canada and its lodges in both Montreal and Toronto for decades. A Montreal native, Lou was a loving husband, father and brother. He and his wife Barbara were wed in 1957 and enjoyed 63 years of marriage.
Louis Ginsberg was an outstanding member of our community and an exemplary volunteer to B'nai Brith Canada. We are honoured to dedicate this first feature of Volunteer of the Month to Lou.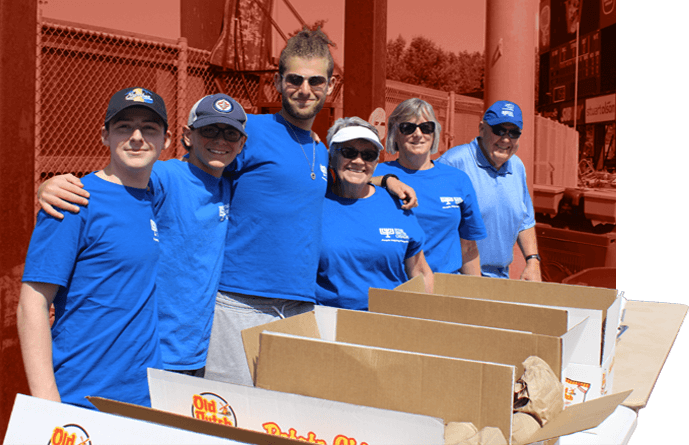 "If I'm not for myself, who is is for me? But if I am for my own self, what am I? And if not now, when?" – Pirkei Avot, Ethics of the Fathers 1:14
B'nai Brith is nothing without its volunteers. We offer meaningful opportunities to help improve the lives of those less fortunate, and to work with our expert staff combating antisemitism and racism.
Register your interest to volunteer
B'nai Brith has a wide variety  of volunteer opportunities across Canada.  Please tell us more about yourself, your skills, interests and availability. We strive to match skill sets with meaningful volunteer opportunities.