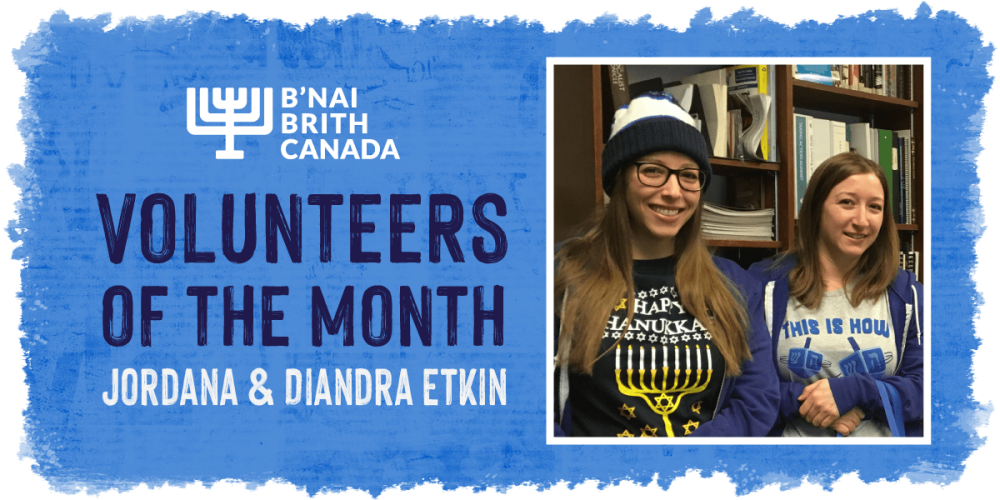 B'nai Brith Canada has introduced a new feature that is being posted regularly at  www.bnaibrith.ca/volunteer-with-us. This feature allows us to pay tribute and express gratitude to exceptional volunteers who have given their time and energy to further the missions of our grassroots, human-rights organization. We are grateful and proud of PEOPLE HELPING PEOPLE.
Diandra and Jordana Etkin, two sisters from Winnipeg, Manitoba, have been volunteering for B'nai Brith in Winnipeg for over a decade. Giving their time as volunteers was a lesson that Diandra and Jordana learned early on from their family. In Jordana's words: "volunteering is part of my identity."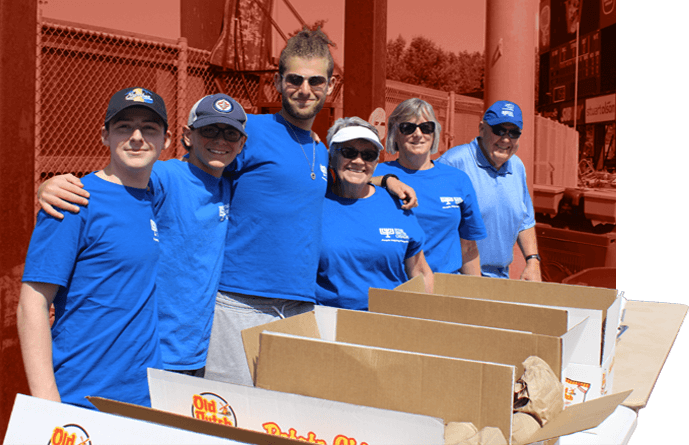 "If I'm not for myself, who is is for me? But if I am for my own self, what am I? And if not now, when?" – Pirkei Avot, Ethics of the Fathers 1:14
B'nai Brith is nothing without its volunteers. We offer meaningful opportunities to help improve the lives of those less fortunate, and to work with our expert staff combating antisemitism and racism.
Register your interest to volunteer
B'nai Brith has a wide variety  of volunteer opportunities across Canada.  Please tell us more about yourself, your skills, interests and availability. We strive to match skill sets with meaningful volunteer opportunities.