Rising to the Urgent Need
B'nai Brith's community support efforts are rooted in humanitarian relief. In times of a community or refugee crisis, we urgently respond to provide immediate aid as well as continued support to assist in the journey to rebuild.
"As Jewish-Canadians, we are all too familiar with the struggles refugees face in coming to a new country. We are committed to helping recent arrivals adjust to life in Canada as they start anew." – Michael Mostyn, CEO of B'nai Brith Canada
Toronto Refugee Crisis 2023
In July 2023, upon learning that over 200 refugees were being housed at a North York church after been denied access to Toronto's shelter system, B'nai Brith sprung into action to provide immediate relief.
Within a mere 24 hours, we delivered 9,000 pounds of much-needed food supplies to the church's doorstep. The very next day, we organized an emergency clothing drive, collecting over 6,000 pounds of clothing, bedding and other essentials, which were delivered to the newly sheltered refugees the following morning.
In the coming weeks, we will continue dedicating resources to allow these refugees to rebuild their lives with a renewed sense of hope and dignity.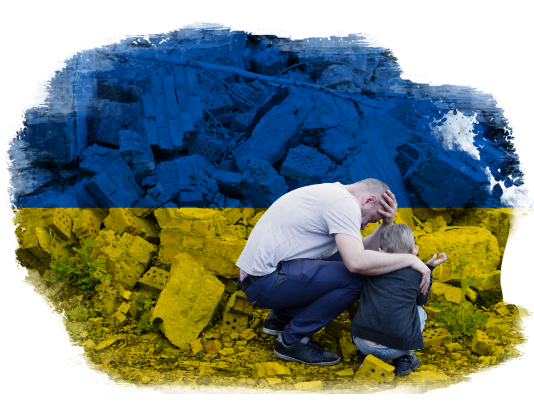 Emergency Ukraine Relief Campaign
When the War in Ukraine began in March of 2022, we quickly established an Emergency Ukraine Relief Campaign to raise funds and supplies for refugees arriving in Canada.
With the support of our generous communities, we filled 10 trucks with clothing, blankets, toys, hygiene products, backpacks, and other essentials. These efforts, together with our community food and housing programs, helped provide Ukrainian newcomers to Canada with shelter, food and other necessities to begin their new lives.
During the Afghan refugee crisis of 2021, when thousands of Afghans were fleeing the Taliban, we partnered with Friends of Simon Wiesenthal Center to provide humanitarian assistance to those in need. We delivered food packages to the Afghan Women's Organization and launched the Emergency Afghan Refugee Relief Campaign, donating 100% of funds raised to purchase food items, computers, school supplies and other necessities. Through the generosity of our local communities, we raised over $20,000 to support Afghan newcomers to Canada.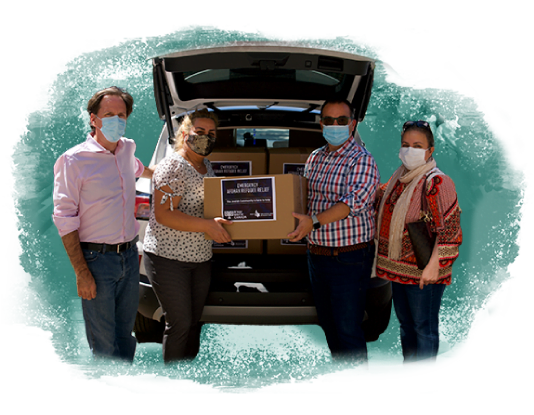 Your donations go towards