JEWISH HERITAGE MONTH PARTNER: LEDUC, ALBERTA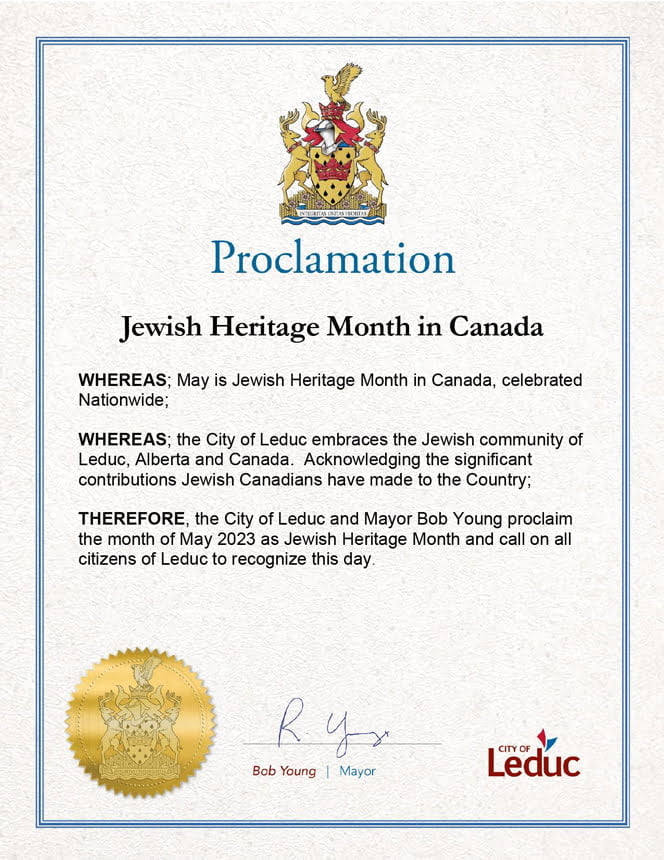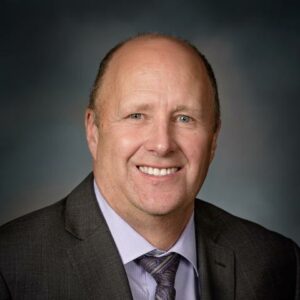 Leduc is a city of 33,000, located in the Edmonton Metropolitan Region of the province. The oil and gas industry comprises most of the economic activity in Leduc, with the petrochemical industry following a close second. Situated on the CANAMEX Trade Corridor at the intersection of two CP railway lines, Leduc is an important economic player in Alberta.  
While Leduc itself does not have a significant Jewish population or history, Jews have made significant contributions to Alberta's history, culture and economy. We thank Mayor Bob Young for proclaiming May 2023 as Jewish Heritage Month in Leduc. It is this support from communities with smaller grassroots Jewish presence that makes Jewish Heritage Month special.
Leduc est une ville de 33 000 habitants située dans la région métropolitaine d'Edmonton de la province. L'industrie pétrolière et gazière représente la majeure partie de l'activité économique à Leduc, suivie de près par l'industrie pétrochimique. Située sur le corridor de commerce CANAMEX à l'intersection de deux lignes ferroviaires du CP, Leduc est un acteur économique important en Alberta. 
 
Bien que Leduc elle-même n'ait pas une population ou une histoire juive importante, les Juifs ont apporté une contribution importante à l'histoire, à la culture et à l'économie de l'Alberta. Nous remercions le maire Bob Young d'avoir proclamé mai 2023 Mois du patrimoine juif à Leduc. C'est ce soutien des communautés avec une petite présence juive de base qui rend le Mois du patrimoine juif spécial. 
2023

JEWISH HERITAGE MONTH PARTNERS
2023

COMMANDITAIRES DU MOIS DU PATRIMOINE JUIF
2022 JEWISH HERITAGE MONTH PARTNERS
2022 COMMANDITAIRES DU MOIS DU PATRIMOINE JUIF