JEWISH HERITAGE MONTH PARTNER: PRINCE ALBERT, SASKATCHEWAN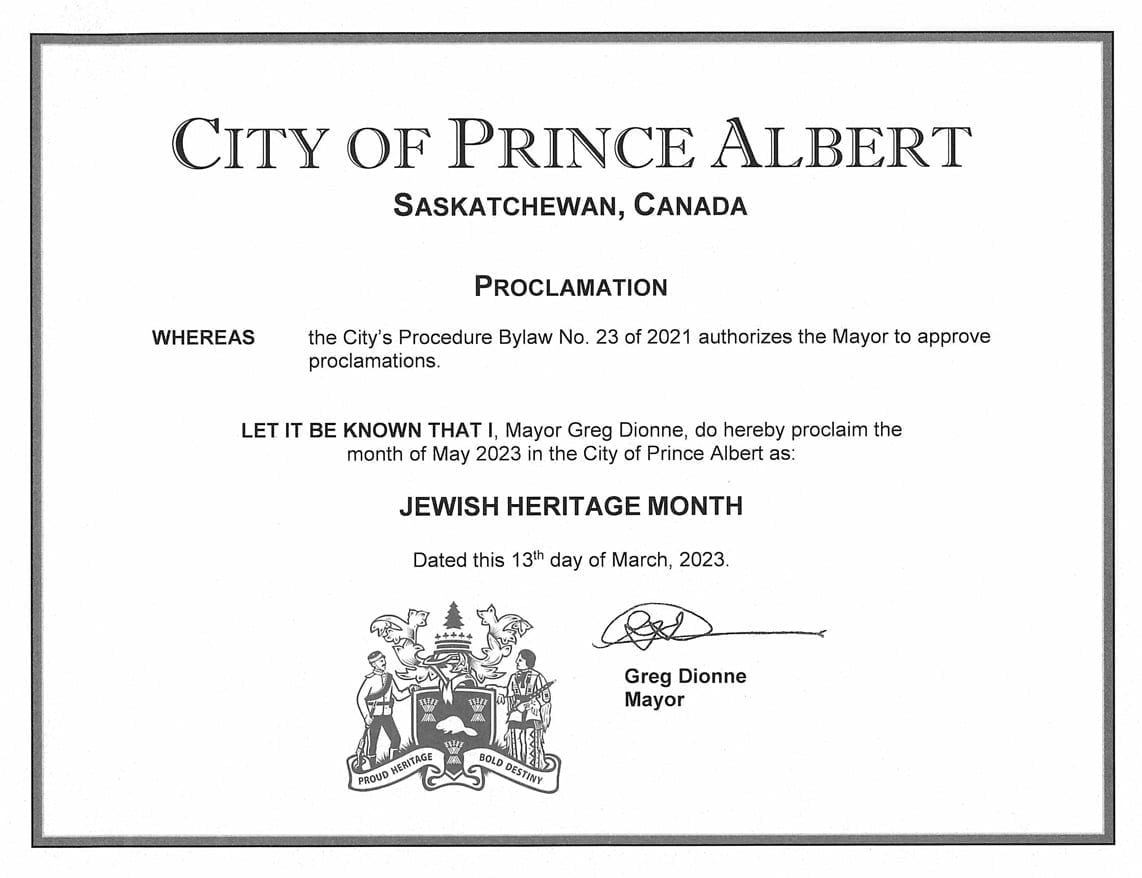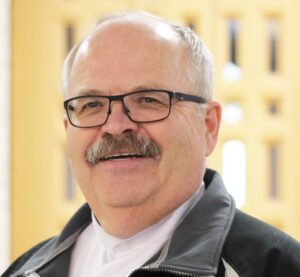 Located in central Saskatchewan, Prince Albert is Saskatchewan's third largest city with a population of about 38,000. The city is one of the greenest in the country, boasting a Green Score of 100/100, with 28.1 hectares of parkland per person. 
While almost no Jews remain in Prince Albert, it was once home to a Jewish community that had its own shul and cemetery. Today, the shul once called Beth Jacob Congregation still stands and is used by different organizations within the community. It houses the Seniors Advocacy Centre and the Way of Wisdom Church.  
In the 1960's, the Mayor of Prince Albert was Allan Barsky, a Jewish resident whose family had a local store in the community. Prince Albert was also home to many prominent local Jewish businesses such as Davidner's Western Clothing, Aaron's Apparel, Shnay and Tadman Ltd., and Fayerman Brothers.  
While the Jewish community in Prince Albert is not as sizeable today, the community still recognizes and honours the legacy and contributions that Jews have made to Prince Albert.  
We thank Mayor Greg Dionne for issuing a proclamation declaring May 2023 to be Jewish Heritage Month in Prince Albert and for honouring the contributions that Jewish Canadians made to the community of Prince Albert.  
Située au centre de la province du Saskatchewan, Prince Albert est la troisième plus grande ville de la Saskatchewan avec une population d'environ 38 000 habitants. La ville est l'une des plus vertes du pays, avec un Green Score de 100/100, avec 28,1 hectares de parc par personne. 
Bien qu'il ne reste presque plus de Juifs à Prince Albert, il abritait autrefois une communauté juive qui possédait sa propre synagogue et son cimetière. Aujourd'hui, la shul autrefois appelée Beth Jacob Congregation existe toujours et est utilisée par différentes organisations au sein de la communauté. Il abrite le Seniors Advocacy Centre et l'église Way of Wisdom. 
Dans les années 1960, le maire de Prince Albert était Allan Barsky, un résident juif dont la famille avait un magasin local dans la communauté. Prince Albert abritait également de nombreuses entreprises juives locales de premier plan telles que Davidner's Western Clothing, Aaron's Apparel, Shnay and Tadman Ltd. et Fayerman Brothers. 
Bien que la communauté juive de Prince Albert ne soit pas aussi importante aujourd'hui, la communauté reconnaît et honore toujours l'héritage et les contributions que les Juifs ont apportés à Prince Albert. 
Nous remercions le maire Greg Dionne d'avoir publié une proclamation déclarant mai 2023 Mois du patrimoine juif à Prince Albert et d'avoir honoré les contributions que les Canadiens juifs ont apportées à la communauté de Prince Albert. 
2023

JEWISH HERITAGE MONTH PARTNERS
2023

COMMANDITAIRES DU MOIS DU PATRIMOINE JUIF
2022 JEWISH HERITAGE MONTH PARTNERS
2022 COMMANDITAIRES DU MOIS DU PATRIMOINE JUIF