JEWISH HERITAGE MONTH PARTNER: WEST VANCOUVER, BRITISH COLUMBIA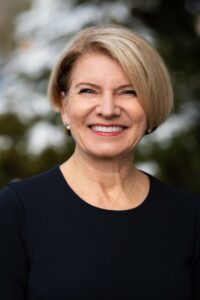 Located on the north side of Burrard Inlet and connected to Vancouver by the Lions Gate Bridge, West Vancouver recently exceeded 44,000 as its population. The community is noted for its physical beauty including stunning beaches and spectacular views of nearby snow-capped mountains to the north and the Vancouver skyline to the south.
The Jewish community has registered noticeable growth in the past few years, as it has throughout metro Vancouver. 
The community is served by the Har El North Shore Jewish Centre which describes itself as a centre of progressive Jewish spiritual and cultural identity which endeavors to achieve and open-minded Jewish home for all. Har El is affiliated with the Conservative movement and traces its history back to 1974. In 1998 a permanent home was built for the nearly 200 congregants and a full-time rabbi. The synagogue offers weekly Shabbat services, adult education, supplemental Hebrew school, daycare, social programs, and events.
The community is also home to Chabad North Shore which opened in 1989 and which aims to promote "contributing towards the ultimate goal of a world of peace, goodness and G‑dliness.". The Chabad Centre lists five ways to meet its objective starting with strengthening Yiddishkeit within the community by encouraging the performance of individual acts of goodness and mitzvot.
When contacted by B'nai Brith as to the possibility of the District Municipality of West Vancouver celebrating May as Jewish Heritage Month, the Mayor responded that the District does not have a policy to issue declarations, designations, or proclamations.
The solution agreed to was that Mayor Mary-Ann Booth would speak about Jewish Heritage Month at the Council's May 9 meeting:
Située sur le côté nord de Burrard Inlet et reliée à Vancouver par le pont Lions Gate, West Vancouver a récemment dépassé les 44 000 habitants. La communauté est réputée pour sa beauté physique, notamment ses superbes plages et ses vues spectaculaires sur les montagnes enneigées voisines au nord et sur la ligne d'horizon de Vancouver au sud.
La communauté juive a enregistré une croissance notable au cours des dernières années, comme dans toute la région métropolitaine de Vancouver. 
La communauté est desservie par le centre juif Har El North Shore qui se décrit comme un centre d'identité spirituelle et culturelle juive progressiste qui s'efforce de créer un foyer juif ouvert pour tous. Har El est affilié au mouvement conservateur et son histoire remonte à 1974. En 1998, une maison permanente a été construite pour les quelque 200 fidèles et un rabbin à plein temps. La synagogue propose des services hebdomadaires de shabbat, une formation pour adultes, une école hébraïque complémentaire, une garderie, des programmes sociaux et des événements.
La communauté abrite également le centre Chabad North Shore qui a ouvert ses portes en 1989 et qui vise à promouvoir "la contribution au but ultime d'un monde de paix, de bonté et de gentillesse". Le centre Chabad énumère cinq façons d'atteindre son objectif, à commencer par le renforcement de la judéité « Yiddishkeit », c'est-à-dire un mode de vie juif au sein de la communauté en encourageant l'accomplissement d'actes individuels de bonté et de mitzvot.
Lorsque B'nai Brith a demandé à la municipalité de district de West Vancouver de célébrer le mois de mai comme le Mois du patrimoine juif, le maire a répondu que le district n'avait pas pour politique d'émettre des déclarations, des désignations ou des proclamations.
La solution convenue est que la mairesse Mary-Ann Booth parle du Mois du patrimoine juif lors de la réunion du Conseil du 9 mai : 
February 7, 2022

"Good morning Mr. Rotrand,

On behalf of Mayor Booth, thank you for your request for a declaration and designation of recognizing May as Jewish Heritage Month.

While declarations, designations, and proclamations are not part of District of West Vancouver policy, Mayor Booth would be pleased to speak to about your campaign during her opening remarks at the May 9, 2022 council meeting.

I will advise if she would like to speak to you in this regarding prior to the meeting. Thank you again for taking the time to write, and your interest in recognizing Jewish Heritage Month.

Yours sincerely,

Nancy Henderson
Administrative Assistant
Mayor Booth | District of West Vancouver"
May 31, 2022

"Good morning Mr. Rotrand,

As per the previous email, please find the Mayor's transcript below. Thank you!

I would like to acknowledge that the month of May represented Canadian Jewish Heritage Month, enacted by the federal government in 2018, to celebrate Jewish culture, faith, and history in Canada. Jewish Heritage Month provides an opportunity to recognize the contributions made by Jewish Canadians, including the many we have in West Vancouver, in many areas including medicine, the arts, engineering, academia, politics, law, and so much more.

Best regards,

Nancy Henderson
Administrative Assistant
Mayor Booth | District of West Vancouver"
2023 JEWISH HERITAGE MONTH PARTNERS
2023 COMMANDITAIRES DU MOIS DU PATRIMOINE JUIF
2022 JEWISH HERITAGE MONTH PARTNERS
2022 COMMANDITAIRES DU MOIS DU PATRIMOINE JUIF