JEWISH HERITAGE MONTH PARTNER: QUEENS-SHELBURNE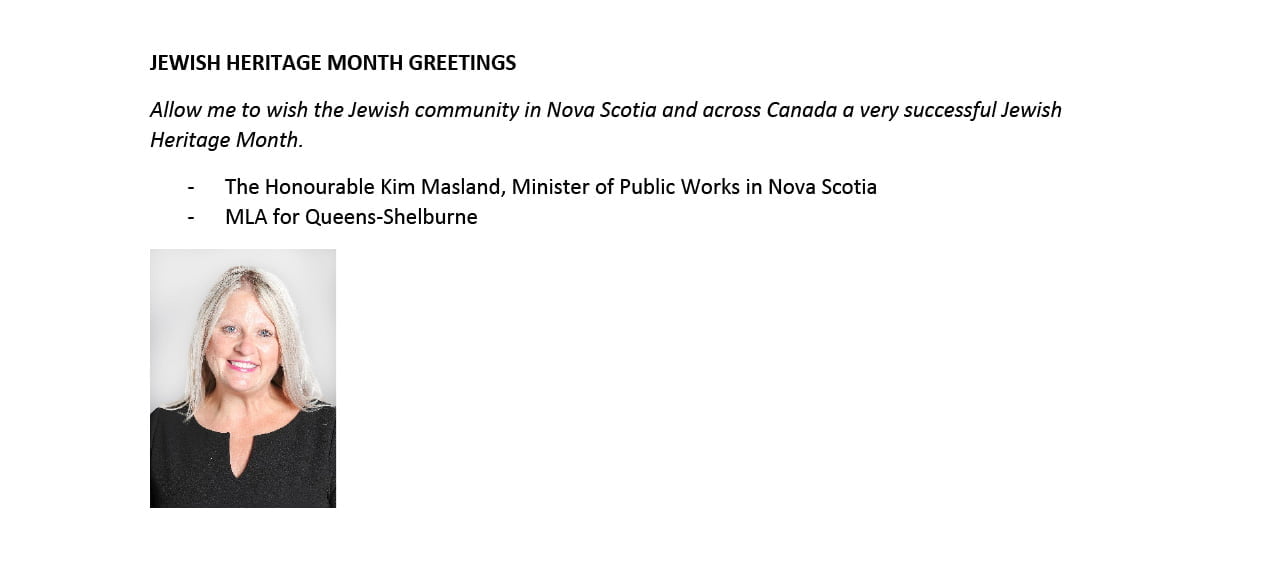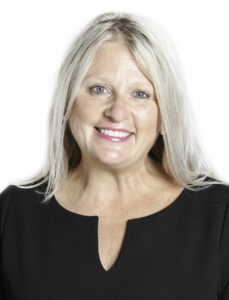 Kim Masland, Minister of Public Works
Representing the riding of Queens since 2017, the Honourable Kim Masland is currently the Minister of Public Works in the Nova Scotia government.
A lifelong resident of Queens County, Minister Masland previously worked in the finance sector and was the former Chief of Staff for MP Gerald Keddy.
We thank Minister Masland for representing the Government of Nova Scotia in honouring and celebrating Jewish Heritage Month in Nova Scotia and in Canada.
Représentant la circonscription de Queens depuis 2017, l'honorable Kim Masland est actuellement ministre des Travaux publics au sein du gouvernement de la Nouvelle-Écosse.
Résidente de longue date du comté de Queens, la ministre Masland a auparavant travaillé dans le secteur des finances et a été chef de cabinet du député Gerald Keddy.
Nous remercions le ministre Masland de représenter le gouvernement de la Nouvelle-Écosse pour honorer et célébrer le Mois du patrimoine juif en Nouvelle-Écosse et au Canada.
2023

JEWISH HERITAGE MONTH PARTNERS
2023

COMMANDITAIRES DU MOIS DU PATRIMOINE JUIF
2022 JEWISH HERITAGE MONTH PARTNERS
2022 COMMANDITAIRES DU MOIS DU PATRIMOINE JUIF