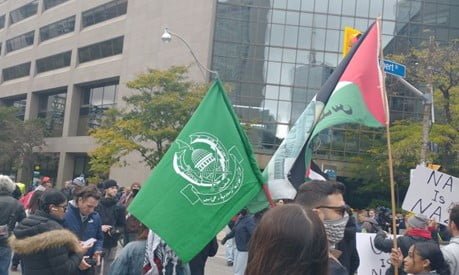 October 10, 2023
TORONTO – B'nai Brith Canada is deeply concerned after discovering a flag bearing the emblem of the Hamas terrorist organization at a demonstration celebrating the unprecedented wave of terrorism in Israel.
Over the long weekend, rallies took place in most major Canadian cities, notably Toronto, Ottawa, Montreal and Vancouver. These events, billed as promoting peace, did anything but. Attendees passed around candy and baked goods to honour Hamas' "sweet" victory – the butchering, mutilating, and kidnapping of the innocent civilians of the world's only Jewish State. Within the past 48 hours, the death toll from the ongoing attack has exceeded 900, with thousands more injured. At least 100 civilians, including children, and teenage girls, have been abducted to Gaza.
Participants at these hateful pro-Hamas rallies chanted "Free Palestine… from the River to the Sea," a dangerous slogan that is commonly understood as a call for the ethnic cleansing of Jews and dismantling of the Jewish State. In Toronto, participants also yelled in Arabic, "Khaybar, Khaybar, oh Jews, the army of Mohammed will return!" – a popular antisemitic chant used to incite extremists – and called upon the Qassam Brigade, the armed wing of Hamas, to carry out attacks in Israel.
According to sources at the rallies, those in the crowd in Toronto embraced and lauded the individual who carried the flag of Hamas and others who displayed placards containing genocidal slogans.
Hamas is a listed terrorist entity in Canada. Founded in 1987, the group is a murderous Palestinian faction whose charter explicitly calls for its followers around the world to kill Jews. It rejects all attempts to establish peaceful coexistence between Israelis and Palestinians.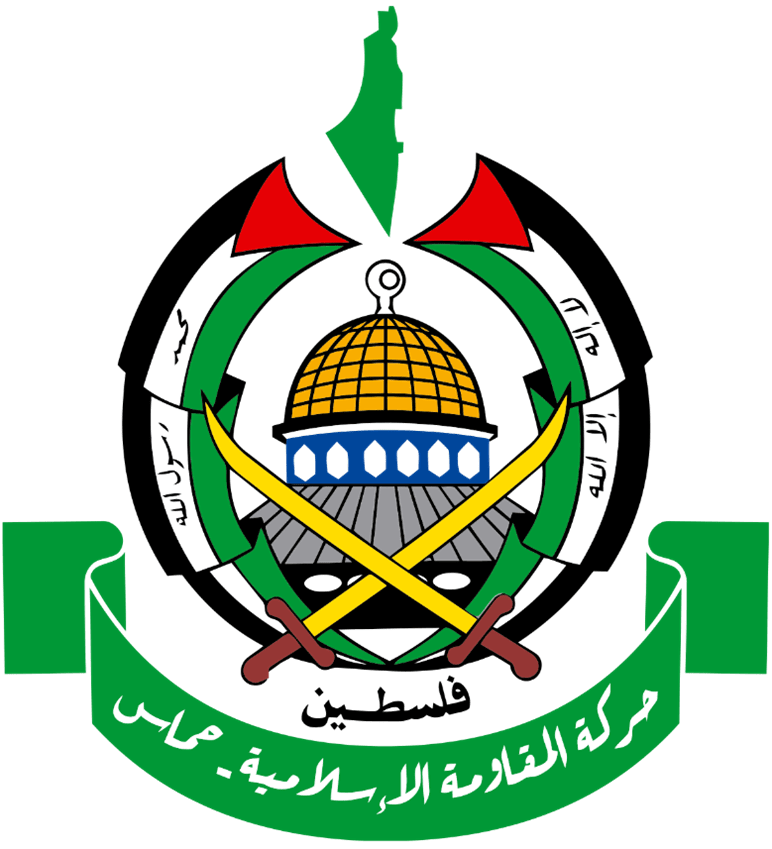 During this latest terror attack, Hamas has posted videos to social media in which they brutally murder Israeli children, glorify sexual violence against Israeli women, and kidnap survivors of the Holocaust.
"This is exactly why B'nai Brith called on police across the country to pre-emptively shut down these pro terror rallies," said Michael Mostyn, B'nai Brith Canada's Chief Executive Officer. "The celebration of depraved acts of terror on Canadian streets must be unequivocally condemned and immediately stopped."