JEWISH HERITAGE MONTH PARTNER: BRAMPTON, ONTARIO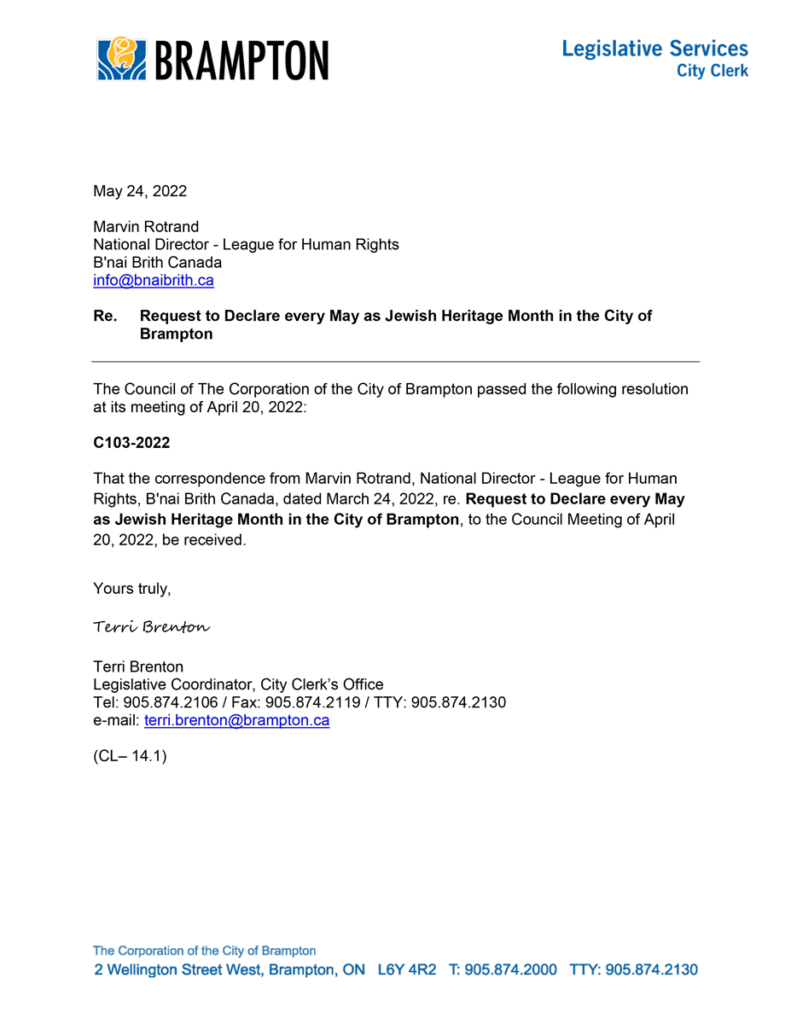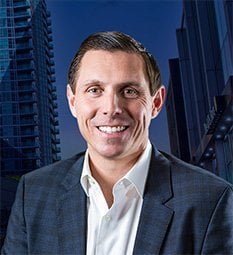 Mayor Patrick Brown has been a strong partner in B'nai Brith Canada's fight against antisemitism. In 2022, Mayor Brown spoke at our January 19 Multicultural Forum about Brampton's increasing diversity over the years.  
The community reflects the face of immigration that has made Canada so multicultural. Nearly 45% of Brampton residents are of South Asian origin. The Black community comprises 14% of the population. Brampton counts significant communities of persons of Filipino, Latin American and Chinese origin. 
By comparison, the Jewish community in Brampton is small. Har Tikvah , the ciy's only synagogue, has served the community since 1983. 
We thank Mayor Brown for his continued support of Jewish Heritage Month and the fight against antisemitism in Brampton.  
Le maire Patrick Brown est un partenaire solide de B'nai Brith Canada dans sa lutte contre l'antisémitisme. En 2022, le maire Brown a parlé, lors de notre forum multiculturel du 19 janvier, de la diversité croissante de Brampton au fil des ans.
La communauté reflète le visage de l'immigration qui a rendu le Canada si multiculturel. Près de 45% des habitants de Brampton sont d'origine sud-asiatique. La communauté noire représente 14% de la population. Brampton compte d'importantes communautés d'origine philippine, latino-américaine et chinoise.
En comparaison, la communauté juive de Brampton est peu nombreuse. Har Tikvah, la seule synagogue de la ville, est au service de la communauté depuis 1983.
Nous remercions le maire Brown pour son soutien continu au Mois du patrimoine juif et à la lutte contre l'antisémitisme à Brampton.
2023 JEWISH HERITAGE MONTH PARTNERS
2023 COMMANDITAIRES DU MOIS DU PATRIMOINE JUIF
2022 JEWISH HERITAGE MONTH PARTNERS
2022 COMMANDITAIRES DU MOIS DU PATRIMOINE JUIF