JEWISH HERITAGE MONTH PARTNER: HAMILTON, ONTARIO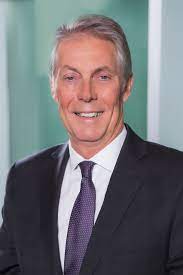 B'nai Brith's request that Hamilton mark Jewish Heritage Month was received on City Council's March 30 agenda.
In January when it approached the city, B'nai Brith was informed that the City of Hamilton does not adopt proclamations. 
However, B'nai Brith's correspondence was forwarded to the Mayor's Community Advisor, Bernadette Curtis who was mandated to find an alternative option to note Jewish Heritage Month. The solution was to receive B'nai Brith's request formally on the agenda and to have the City Councillors take note of Jewish Heritage Month.
Jewish history in Hamilton is said to date back to 1783. The 1851 noted four Jewish residents in the town. Two years later several German Jewish immigrants founded the Hebrew Benevolent Society Anshe Shalom. That ultimately gave rise to a congregation that has endured since. The Anshe Shalom has been located on Cline Avenue since 1956.
The Beth Jacob Synagogue traces its root back to 1883 when a group broke off from the Anshe Shalom. The Beth Jacob community eventually dedicated a new 1400 seat synagogue, school, library and banquet hall on Aberdeen Street in 1956. The synagogue, modernized a decade ago, continues to serve the community.
Hamilton Jews are also served by the Adas Israel Synagogue which also operates the Hamilton Hebrew Academy which has educated three generations of Jewish students. 
On its web site the Jewish Community Centre, indicates its history dates back to 1890 making it the oldest Jewish community centre in Canada.
The 2021 census indicates that Hamilton, 67 km. Southwest of Toronto, numbers 569,335. However, the metropolitan area counts nearby Burlington and Grimsby, an area with a cumulative population exceeding 800,000. 
Hamilton is now part of the GTHA – Greater Toronto Hamilton Area for urban planning but has a history that is distinct from Toronto. Hamilton continues to be a city of choice for newcomers to Canada, as well as Canadians leaving bigger cities like Toronto, The Jewish community in Hamilton is well equipped to welcome newcomers.
 B'nai Brith thanks Mayor Fred Eisenberger's office for its availability to work with us on Jewish Heritage Month.
La demande de B'nai Brith pour que Hamilton marque le Mois du patrimoine juif a été inscrite à l'ordre du jour du conseil municipal du 30 mars.
En janvier, lorsqu'elle s'est adressée à la ville, B'nai Brith a été informée que la ville de Hamilton n'adoptait pas de proclamations. 
Toutefois, la correspondance de B'nai Brith a été transmise à Bernadette Curtis, la conseillère communautaire du maire, qui a été chargée de trouver une autre solution pour souligner le Mois du patrimoine juif. La solution a consisté à inscrire officiellement la demande de B'nai Brith à l'ordre du jour et à demander aux conseillers municipaux de prendre note du Mois du patrimoine juif.
L'histoire juive à Hamilton remonterait à 1783. Le recensement de 1851 fait état de quatre résidents juifs dans la ville. Deux ans plus tard, plusieurs immigrants juifs allemands ont fondé la Hebrew Benevolent Society Anshe Shalom. Cela a donné naissance à une congrégation qui a perduré depuis. L'Anshe Shalom est située sur l'avenue Cline depuis 1956.
Les racines de la synagogue Beth Jacob remontent à 1883, lorsqu'un groupe s'est séparé de l'Anshe Shalom. La communauté Beth Jacob a finalement inauguré une nouvelle synagogue de 1400 places, une école, une bibliothèque et une salle de banquet sur Aberdeen Street en 1956. La synagogue, modernisée il y a dix ans, continue de servir la communauté.
Les Juifs de Hamilton sont également desservis par la synagogue Adas Israel, qui gère également la Hamilton Hebrew Academy, qui a formé trois générations d'étudiants juifs. 
Sur son site Web, le centre communautaire juif indique que son histoire remonte à 1890, ce qui en fait le plus ancien centre communautaire juif du Canada.
Le recensement de 2021 indique que Hamilton, à 67 km. Sud-Ouest de Toronto, compte 569 335 habitants. Cependant, la région métropolitaine compte les villes voisines de Burlington et Grimsby, une région dont la population cumulée dépasse 800 000 habitants. 
Hamilton fait maintenant partie de la GTHA – Greater Toronto Hamilton Area – pour la planification urbaine, mais son histoire est distincte de celle de Toronto. Hamilton continue d'être une ville de choix pour les nouveaux arrivants au Canada, ainsi que pour les Canadiens qui quittent des villes plus grandes comme Toronto. La communauté juive de Hamilton est bien équipée pour accueillir les nouveaux arrivants.
B'nai Brith remercie le bureau du maire Fred Eisenberger pour sa disponibilité à travailler avec nous sur le Mois du patrimoine juif.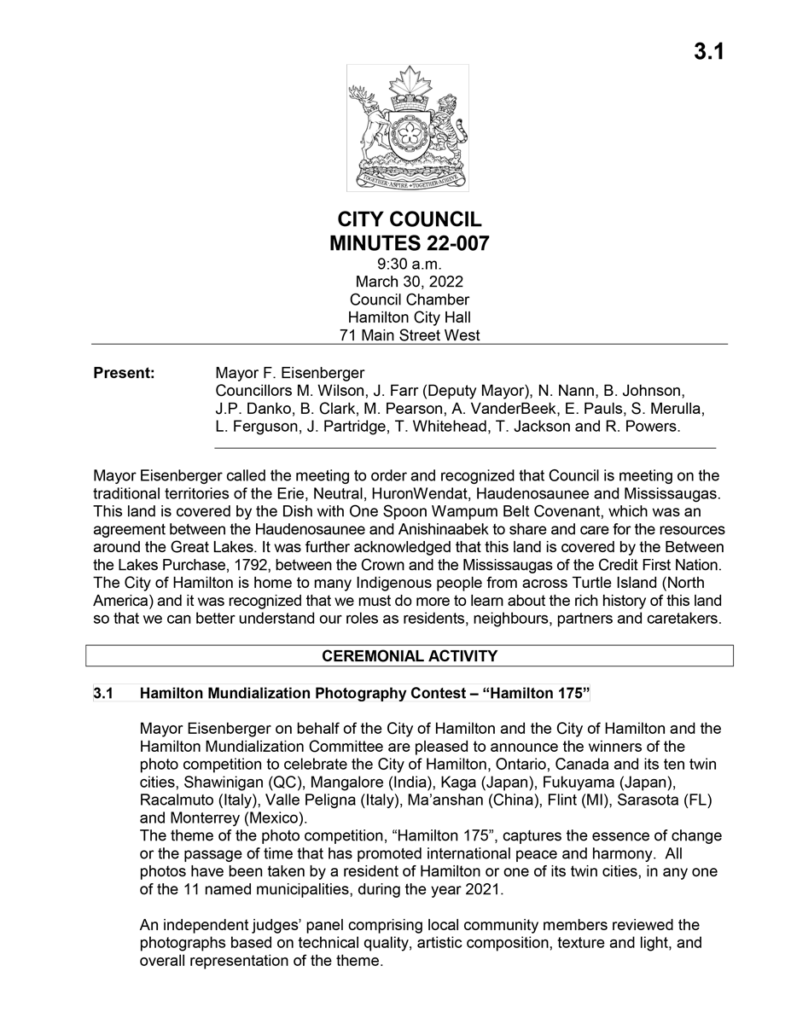 JEWISH HERITAGE MONTH PARTNERS
COMMANDITAIRES DU MOIS DU PATRIMOINE JUIF