JEWISH HERITAGE MONTH PARTNER: DOLLARD DES ORMEAUX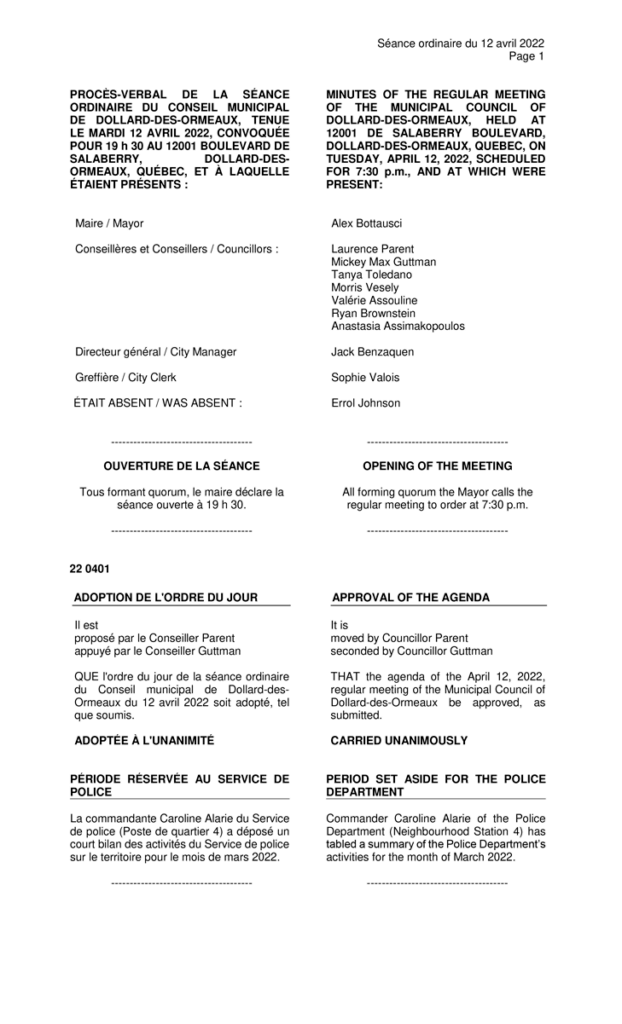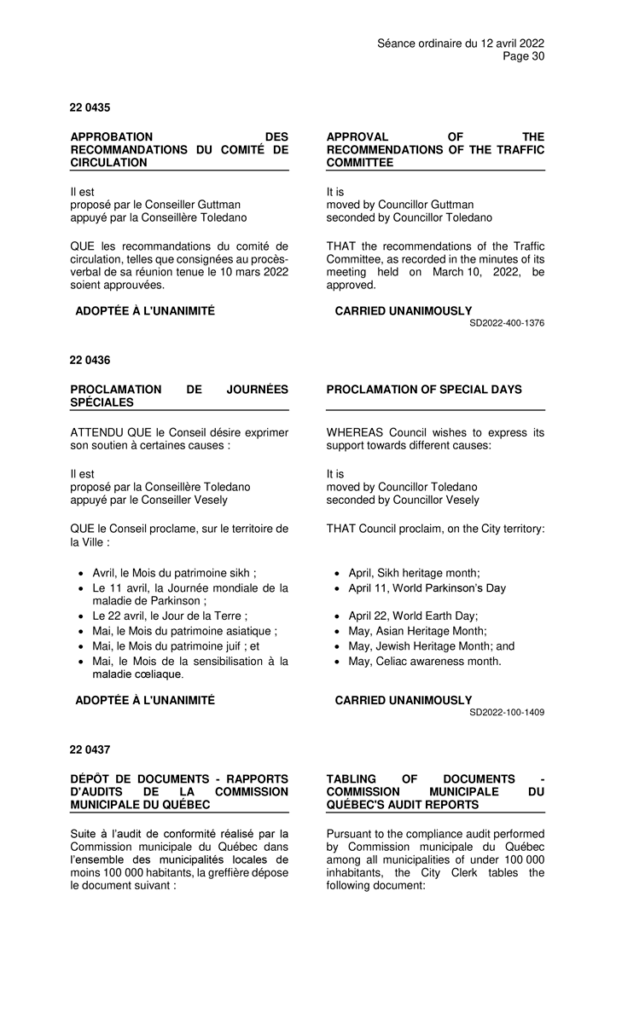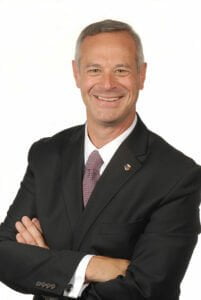 Dollard des Ormeaux is the second largest municipality on the island of Montreal. The community became a municipality in 1924 before being reorganized as a city in 1960 and today is home to a diverse population of 50,824.
The Jewish community has been an integral part of the city for over sixty years. Gerry Weiner became the city's first Jewish Mayor in 1982. Since that time, Jews have regularly served on City Council, with five Jewish members being elected or re-elected to Council in the November 2021 municipal vote.
Jews comprise nearly 12% of the residents. Synagogues, Jewish schools and other community institutions have been part of the municipal landscape since the 1960s. Today, residents are served by several synagogues, including Beth Tikvah, Or Shalom and the Gutnick Mazel Centre.
Mayor Alex Bottausci was first elected in 2017 and was returned to Council in 2021. The mayor has always cherished the diversity of his community. He meets with the Jewish community on a regular basis and is proud of the Jewish community's involvement in the city's civic affairs.
Mayor Bottausci indicates that Dollard des Ormeaux was among the first Montreal area towns to adopt the international Holocaust Remembrance Alliance's definition of antisemitism. The city also marks International Holocaust Remembrance Day and Yom HaShoah.
We thank Mayor Bottausci and the Dollard des Ormeaux Council for their continued support of the Jewish community and of Jewish Heritage Month.
Dollard des Ormeaux est la deuxième plus grande municipalité de l'île de Montréal. La communauté est devenue une municipalité en 1924 avant d'être réorganisée en ville en 1960. Elle abrite aujourd'hui une population diversifiée de 50 824 habitants.
La communauté juive fait partie intégrante de la ville depuis plus de soixante ans. Gerry Weiner est devenu le premier maire juif de la ville en 1982. Depuis lors, des Juifs ont régulièrement siégé au conseil municipal, et cinq membres juifs ont été élus ou réélus au conseil lors du scrutin municipal de novembre 2021.
Les Juifs représentent près de 12% des habitants. Les synagogues, les écoles juives et d'autres institutions communautaires font partie du paysage municipal depuis les années 1960. Aujourd'hui, les habitants sont desservis par plusieurs synagogues, dont Beth Tikvah, Or Shalom et le Centre Gutnick Mazel.
Le maire Alex Bottausci a été élu pour la première fois en 2017 et a été réélu au conseil municipal en 2021. Le maire a toujours apprécié la diversité de sa communauté. Il rencontre régulièrement la communauté juive et est fier de l'implication de cette dernière dans les affaires civiques de la ville.
Le maire Bottausci indique que Dollard des Ormeaux a été l'une des premières villes de la région de Montréal à adopter la définition de l'antisémitisme de l'Alliance internationale pour la mémoire de l'Holocauste. La ville souligne également la Journée internationale de commémoration de l'Holocauste et le Yom HaShoah.
Nous remercions le maire Bottausci et le conseil municipal de Dollard des Ormeaux pour leur soutien continu à la communauté juive et au Mois du patrimoine juif.
JEWISH HERITAGE MONTH PARTNERS
COMMANDITAIRES DU MOIS DU PATRIMOINE JUIF