JEWISH HERITAGE MONTH PARTNER: CAPE BRETON, NOVA SCOTIA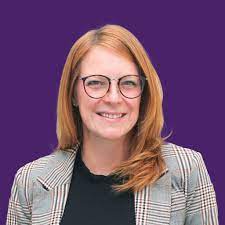 Mayor Amanda McDougall-Merill  & Council
Created in 1995 through an amalgamation of 8 different towns, Cape Breton Regional Municipality is the second largest municipality in Nova Scotia. 
The municipality is home to many important institutions, including the Canadian Coast Guard College, Cape Breton University and many important provincial arts centres. 
The Jewish community in Cape Breton has been in the region since before the start of the 20th century. After growing from a population of 162 in 1901 to a high of 939 Jews in 1941, the current population sits at around 87 Jewish homes.  
There is currently only one operating synagogue in Sydney, named Temple Sons of Israel congregation. It was founded in 1919.  
B'nai Brith thanks the Cape Breton Regional Municipality Council for proclaiming May 2023 as Jewish Heritage Month and recognizing the history of the Jewish community.  
Créée en 1995 par la fusion de huit villes, la municipalité régionale du Cap-Breton est la deuxième plus grande municipalité de Nouvelle-Écosse.  
La municipalité abrite de nombreuses institutions importantes, notamment le Collège de la Garde côtière canadienne, l'Université du Cap-Breton et de nombreux centres artistiques provinciaux importants.  
La communauté juive du Cap-Breton est présente dans la région depuis avant le début du XXe siècle. Après être passée d'une population de 162 personnes en 1901 à un maximum de 939 juifs en 1941, la population actuelle s'élève à environ 87 foyers juifs.   
Il n'y a actuellement qu'une seule synagogue en activité à Sydney, la congrégation Temple des Fils d'Israël. Elle a été fondée en 1919.   
B'nai Brith remercie le Conseil de la municipalité régionale du Cap-Breton d'avoir proclamé mai 2023 Mois du patrimoine juif et de reconnaître l'histoire de la communauté juive.  
2023

JEWISH HERITAGE MONTH PARTNERS
2023

COMMANDITAIRES DU MOIS DU PATRIMOINE JUIF
2022 JEWISH HERITAGE MONTH PARTNERS
2022 COMMANDITAIRES DU MOIS DU PATRIMOINE JUIF