JEWISH HERITAGE MONTH PARTNER: COTE SAINT LUC, QUEBEC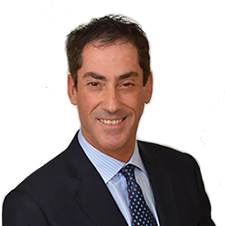 Mayor Mitchell Brownstein
The City of Cote Saint Luc, located in the centre west of the island of Montreal, is a Jewish majority municipality. Nearly 70% of the community's population of almost 34,000 identifies as Jewish.
Cote Saint Luc Council has been noted for playing an outsized role on the Montreal Agglomeration Council, successfully championing environmental and urban planning issues while vigorously promoting human rights and fostering harmonious relations between ethnic and religious groups.
Mayor Mitchell Brownstein has been in office since 2015 having served prior to being elected Mayor as a City Councillor since 1990. Brownstein's leadership was instrumental in having the city adopt a motion to adhere to the International Holocaust Remembrance Alliance's (IHRA) definition of antisemitism via a motion passed by Cote Saint Luc Council in 2020.
Cote Saint Luc has taken the lead in opposing Quebec's Bill 21, a law that prohibits those wearing kippahs, hijabs or turbans from being hired into the public service including in schools, as police officers and in the health care network. In 2020 Brownstein and Cote Saint Luc City Councillors organized a protest rally at their City Hall that drew thousands and solidified an alliance of Jews, Muslims, Sikhs and others against Bill 21.
Mayor Brownstein sees the municipality's work to implement the IHRA definition as consistent with Cote Saint Luc's efforts to oppose antisemitism. When approached by B'nai Brith regarding adopting a motion to recognize Jewish Heritage Month, he promised his community would be one of the first to do so. Indeed, that's exactly what happened.
Att its February 14, 2022, meeting a motion by Councillor Sidney Benizri, seconded by Councillor Dida Berku, was unanimously adopted. Mayor Brownstein stated at the time that the motion reflected the pride Cote Saint Luc residents of all origins have in their Jewish co-citizens.
Brownstein told B'nai Brith that Cote Saint Luc is proud to refkect itts Jewish dimension. He noted that Cote Saint Luc has had a twin city agreement with Ashkelon, Israel since 1975. He also remarked that tthe City plce names include persons from the international Jewish community who have contributed to mankind as well as those who sacrificed to save Jews from the Holocaust.
Among Cote Saint Luc's place names for its parks and streets one finds Raoul Wallenberg, Albert Einstein, Sigmund Freud, Elie Wiesel, Helen Suzman, Janusz Korczak, among others.
La ville de Cote Saint Luc, située au centre ouest de l'île de Montréal, est une municipalité à majorité juive. Près de 70% de la population de la communauté, qui compte près de 34 000 habitants, s'identifie comme juive.
Le conseil de Côte Saint-Luc est réputé pour le rôle important qu'il joue au sein du conseil d'agglomération de Montréal, en défendant avec succès les questions d'environnement et d'urbanisme tout en promouvant vigoureusement les droits de l'homme et en favorisant des relations harmonieuses entre les groupes ethniques et religieux.
Le maire Mitchell Brownstein est en poste depuis 2015. Avant d'être élu maire, il était conseiller municipal depuis 1990. Le leadership de M. Brownstein a permis à la ville d'adopter une motion visant à adhérer à la définition de l'antisémitisme de l'Alliance internationale pour la mémoire de l'Holocauste (IHRA) par le biais d'une motion adoptée par le Conseil de Côte Saint Luc en 2020.
Cote Saint Luc a pris la tête de l'opposition au projet de loi 21 du Québec, une loi qui interdit aux personnes portant des kippas, des hijabs ou des turbans d'être embauchées dans la fonction publique, y compris dans les écoles, en tant que policiers et dans le réseau de la santé. En 2020, M. Brownstein et les conseillers municipaux de Côte-Saint-Luc ont organisé un rassemblement de protestation à l'hôtel de ville qui a attiré des milliers de personnes et a consolidé une alliance entre juifs, musulmans, sikhs et autres contre le projet de loi 21.
Le maire Brownstein considère que le travail de la municipalité pour mettre en œuvre la définition de l'IHRA est cohérent avec les efforts de Côte Saint Luc pour s'opposer à l'antisémitisme. Lorsqu'il a été approché par B'nai Brith concernant l'adoption d'une motion visant à reconnaître le Mois du patrimoine juif, il a promis que sa communauté serait l'une des premières à le faire. En effet, c'est exactement ce qui s'est passé.
Lors de la réunion du 14 février 2022, une motion du conseiller Sidney Benizri, appuyée par la conseillère Dida Berku, a été adoptée à l'unanimité. Le maire Brownstein a déclaré à l'époque que la motion reflétait la fierté des habitants de Côte-Saint-Luc de toutes origines envers leurs concitoyens juifs.
Brownstein a déclaré à B'nai Brith que la Côte Saint Luc est fière de refléter sa dimension juive. Il a rappelé que Côte Saint Luc a un accord de jumelage avec Ashkelon, en Israël, depuis 1975. Il a également fait remarquer que les noms des places de la ville incluent des personnes de la communauté juive internationale qui ont contribué à l'humanité ainsi que ceux qui se sont sacrifiés pour sauver les Juifs de l'Holocauste.
Parmi les noms de lieux de la Côte Saint Luc pour ses parcs et ses rues, on trouve Raoul Wallenberg, Albert Einstein, Sigmund Freud, Elie Wiesel, Helen Suzman, Janusz Korczak, entre autres. 
JEWISH HERITAGE MONTH PARTNERS
COMMANDITAIRES DU MOIS DU PATRIMOINE JUIF