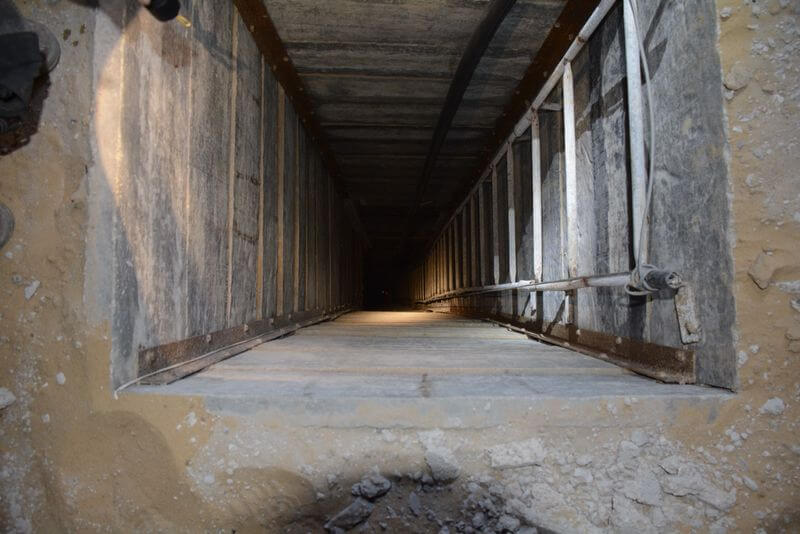 By Reut Cohen
B'nai Brith Canada
Israel may be constructing an underground wall to deter Hamas's construction of tunnels from Gaza into Israel, The Washington Post reports.
The wall would stretch both above the ground and under it and run about 100 kilometres, along the southern Gazan border. Israeli news outlet Yediot Ahronot reported that though the project was rumoured to cost tens of billions of shekels, the updated version of the project will cost 2.2 billion NIS (around $730-million CAD).
In May and April, two new tunnels were discovered by the IDF, the first since the conflict between Gaza and Israel in the summer of 2014. The tunnel discovered in April was reportedly between 30-40 metres underground and extended dozens of meters into Israeli territory.
Hamas's terror tunnels were focal points of Operation Protective Edge in 2014. Adele Raemer, a resident of Kibbutz Nirim, which neighbours the Gaza strip, told the Post that the wall is one of the initiatives that was then promised to residents concerned about their future security.
Officials from the Israeli defence ministry have been largely silent on the project's progress, declining requests for comment from various media sites. However, a senior official, speaking to reporters on the condition of anonymity, said that, though a future confrontation with Hamas is inevitable, it must be the last one. "We cannot conduct a constant war of attrition," the official said.
Various terror groups in Gaza, including Hamas, responded to news of the wall's construction by saying it would not limit their ability to carry out attacks on Israel. Hamas official Ismail Radwan said "the resistance is able to adapt to all circumstances for the sake of continuing its project to liberate [Palestine]."
Similar construction efforts are underway along Israel's border with Lebanon, where a fence already exists. These new defence efforts were galvanized by a recent announcement from Hezbollah leader Hassan Nasrallah, claiming that Hezbollah is planning to attack the Israeli towns adjacent to the border.