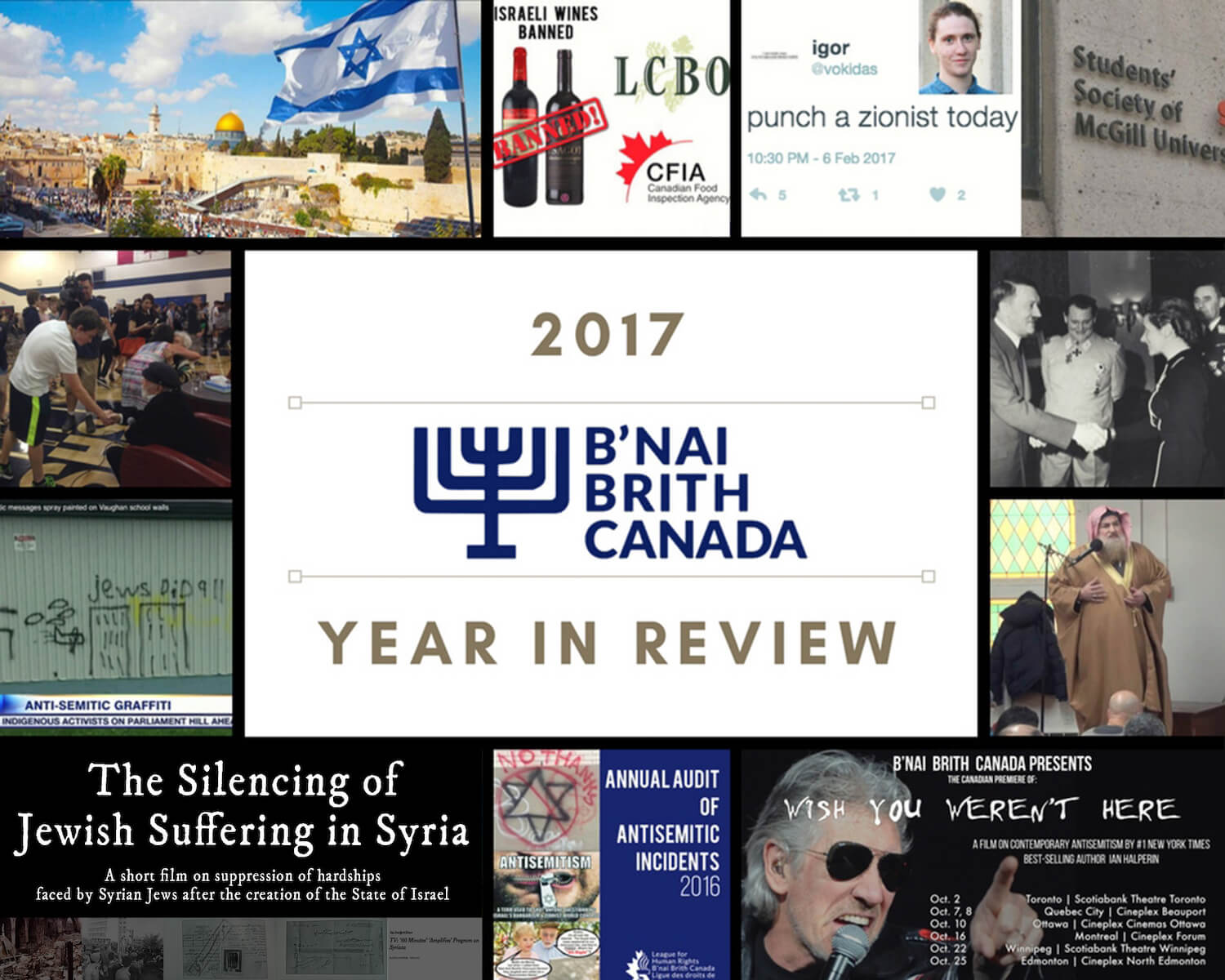 1. Supported Jewish students on campus. B'nai Brith Canada was active in helping Canadian students fight antisemitism on campus this year. In Montreal, after students were unfairly targeted for supporting pro-Israel causes, our petition to McGill Principal Suzanne Fortier prompted her to investigate and condemn the incident. In a separate incident at McGill, B'nai Brith exposed a student leader for promoting violence against Zionists, which led to his departure from the student union. In British Columbia, a trade school rescinded a discriminatory policy rejecting Israeli applicants after B'nai Brith's intervention. "I want to thank B'nai Brith Canada for its efforts on my behalf," the student, Stav Daron, said at the time.
B'nai Brith also helped students defeat campaigns in favour of boycott, divestment and sanctions (BDS) at the University of British Columbia, the University of Winnipeg, and the University of Ottawa.
2. Prevented a Quebec city from honouring a Nazi pilot. Upon discovering that the Institute for Women of Aviation Worldwide was planning on honouring Hanna Reitsch, a Nazi collaborator and personal friend of Adolf Hitler, B'nai Brith successfully urged the city of Lachute, Que. to reconsider. After removing Reitsch from the event, B'nai Brith's Harvey Levine presented the city with a certificate commending its efforts.
We r proud to present this certificate to City of #Lachute for preventing the honouring of Nazi pilot Hanna Reitsch https://t.co/DCDXHHugY9 pic.twitter.com/kEWB5yx7un

— B'nai Brith Canada (@bnaibrithcanada) June 16, 2017
B'nai Brith also presented certificates to the cities of Sault Ste. Marie and Côte Saint-Luc this year for upholding the values of human rights.
3. Advocated in Parliament on behalf of the grassroots Jewish community. B'nai Brith spoke out on several issues of importance to Canada's Jewish community this year. After unveiling our Annual Audit of Antisemitic Incidents, which found 2016 to be a record-setting year for antisemitism in Canada, several politicians took the opportunity to condemn such hatred.
Please read my statement on @bnaibrithcanada 's Audit of AntiSemitic incidents: https://t.co/SZKLfHVWSU #cdnpoli https://t.co/P8UYNpzvzx

— Michael Levitt ???????? (@LevittMichael) May 9, 2017
In Niagara Region, B'nai Brith Canada CEO Michael Mostyn testified in support of condemning BDS (the vote passed) while on a federal level, he testified in favour of Bill S-232, an act establishing Canadian Jewish Heritage Month. Mostyn also provided recommendations to the government on M-103, recommending that "one form of racism or religious discrimination" should not be deemed "more threatening, or of greater priority, than another."
On the status of Jerusalem, B'nai Brith urged Ottawa to follow the United States' lead and officially recognize the city as Israel's capital.
B'nai Brith Canada is calling on Ottawa to recognize #Jerusalem as Israel's capital and make plans to relocate its embassy from #TelAviv as @realDonaldTrump prepares to announce a similar move later today #JerusalemEmbassy #cdnpoli

For the full statement: https://t.co/Qs9SimFeB3 pic.twitter.com/uDfe76LOTW

— B'nai Brith Canada (@bnaibrithcanada) December 6, 2017
4. Protected children in the classroom. Following B'nai Brith's advocacy campaign demanding that the Toronto District School Board (TDSB) remove a textbook falsely accusing Israel of using child soldiers, the book's publisher Nelson Education announced that all copies would be recalled. The TDSB also swiftly followed B'nai Brith's suggestion to change an overly broad definition of Islamophobia in an Islamic Heritage Month Resource Guidebook.
Victory! Nelson Education issues replacement page of #Ontario textbook accusing #Israel of using child soldiers https://t.co/tmNucQyiXE pic.twitter.com/JwEBFiOWsn

— B'nai Brith Canada (@bnaibrithcanada) July 23, 2017
5. Educated Canadians about the plight of Jewish refugees. In a bid to educate the public about the 850,000 Jewish refugees who were forced to flee their homes from across Arab lands and Iran, B'nai Brith enlisted Canadian human rights activist Judy Feld Carr, who single-handedly helped over 3,200 Jews escape Syria, to tell her story.
MPs David Sweet and Anthony Housefather also spoke in the House of Commons on Nov. 30, 2017, to honour what is known in Israel as Jewish Refugee Day.
Thank you @DavidSweetMP for speaking in the House of Commons today on behalf of the 850,000 #JewishRefugees who were forced to flee their homes from across Arab Lands and Iran in the years leading up to – and following – the creation of the State of #Israel.#Jewsof48 #cdnpoli pic.twitter.com/XNkdaKubwn

— B'nai Brith Canada (@bnaibrithcanada) November 30, 2017
6. Fought against the promoters of hatred and antisemitism. As part of our mandate to combat antisemitism and defend the human rights of all Canadians, B'nai Brith's advocacy led to charges being filed against a Montreal imam who called for Jews to be killed, Rogers TV dropping an Arabic-language program that promoted antisemitic tropes, and police investigating a "Death to Israel" rapper for hate crimes (major music streaming services also removed his music).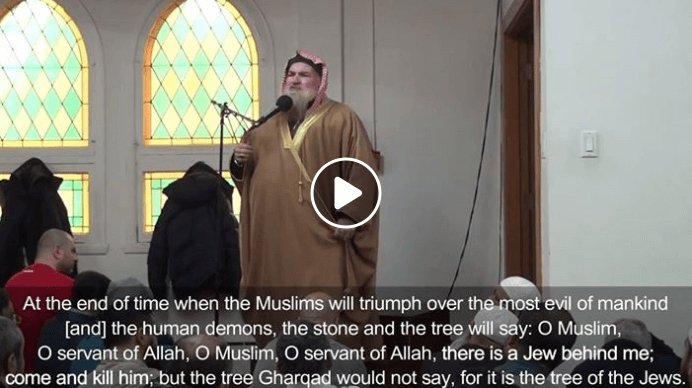 In December, B'nai Brith worked with police and offered resources to synagogues across the country that were targeted with antisemitic hate mail.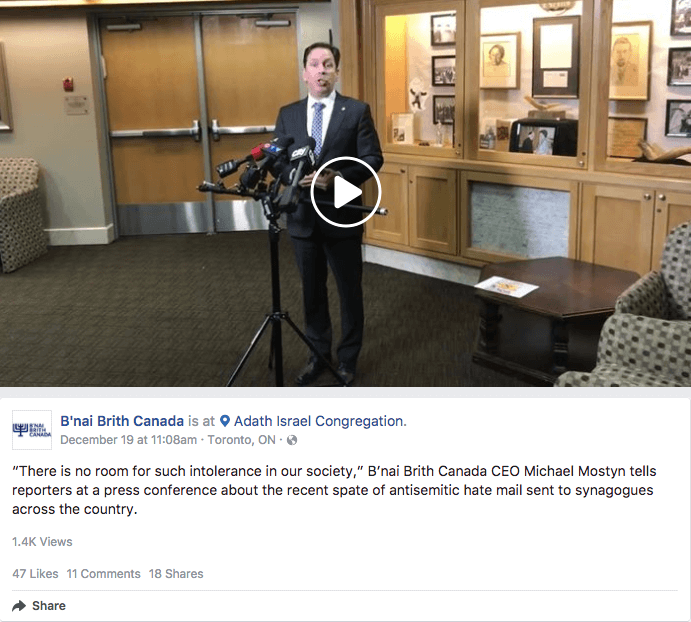 7. Educated Canadians about the bigoted nature of BDS. As anti-Israel activist Roger Waters embarked on a Canadian tour, B'nai Brith launched a nationwide film tour with award-winning filmmaker Ian Halperin to educate the public about the antisemitism inherent in BDS. Brith screened Wish You Weren't Here, which includes interviews with Pope Francis, Alan Dershowitz, Ronald Lauder, and Tony Blair, in six cities across Canada.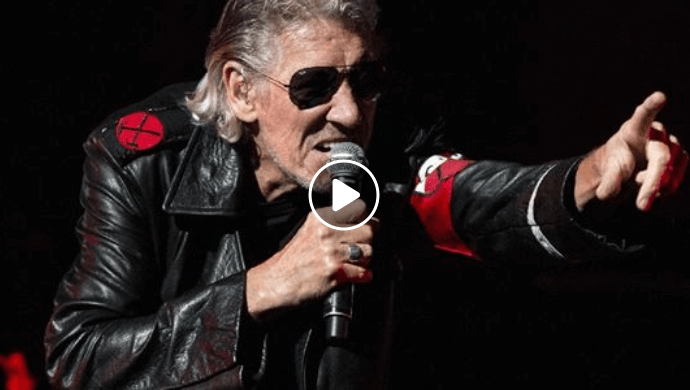 8. Arranged for a Holocaust survivor to speak to students at a Winnipeg school following an antisemitic incident. In response to an incident where a Jewish student was targeted with antisemitic harassment online, B'nai Brith organized a presentation by Cantor Moshe Kraus, a Holocaust survivor who only survived the war because he was forced to sing for his Nazi captors. Some 700 students attended, as well as faculty members and staff.
After his testimonial on surviving the #Holocaust, students lined up to shake hands with Moshe Kraus https://t.co/XZKlbgfy97 @PembinaTrails pic.twitter.com/jmROAzqqMc

— B'nai Brith Canada (@bnaibrithcanada) September 13, 2017
9. Defended Israel and the Jewish People in the political arena. After appearing at a rally in support of Palestinian terrorists, B'nai Brith strongly denounced NDP MP Niki Ashton and successfully urged her to distance herself from a known Holocaust denier who supported her. B'nai Brith also condemned several taxpayer-funded events where participants openly promoted anti-Israel hatred, as well as a Quebec politician who used antisemitic tropes in a documentary.
Earlier this year, as a result of B'nai Brith's advocacy, the Canadian Food Inspection Agency decided to rescind its discriminatory decision to remove two Israeli wines from store shelves.
10. Supported our community's most vulnerable. B'nai Brith runs daily seniors programming at our headquarters in Toronto and at our affordable housing residences across the country. This year, we held some very special events for our seniors, including dance classes, pottery classes, and challah bakes.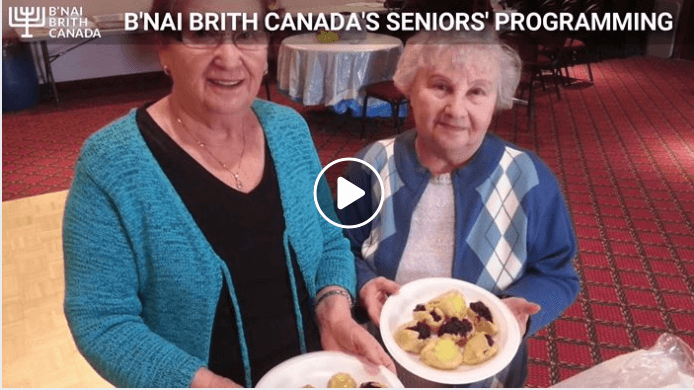 B'nai Brith also supported our community through our annual Food Bag programs during the holidays, as well as through our partnerships with organizations like the MADA Community Centre and Chez Doris.
From all of us at B'nai Brith Canada, here's to a happy and peaceful 2018. Happy New Year!