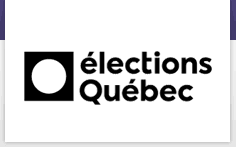 CLIQUEZ ICI pour le français
September 13, 2022 
MONTREAL – B'nai Brith Canada announces the launch of its Quebec Elections information page at bnaibrith.ca to help voters better understand the choices facing them, when going to the polls on October 3.  
Our website page links to the platforms of the parties represented in the National Assembly and to new parties running candidates for the first time. It also provides information on candidates' debates, the parties' political positions, and where to vote. 
The five major political parties participating in the election are:
Coalition Avenir Québec
;
Libera
l
Party
; the
Parti
Qué
bé
cois
;
Québec solidaire
; the
C
onservat
iv
e
Pa
r
ty
of
Qu
e
bec
. Two new parties,
Bloc Montréal
 and
C
anadi
a
n
Party of
Qu
e
bec
 have also entered the fray. The Coalition Avenir Quebec won the 2018 election, unseating the Liberal Party after the Liberals served only one term in office.
B'nai Brith's intention is to provide information that will allow voters to make an informed choice. For the past decade, the organization has provided election information on federal, provincial and major municipal elections, via its website. 
CLICK HERE to visit our Quebec Elections site to learn more about the parties.
"We will update the page from time to time through the campaign and we invite the parties to furnish whatever additional information about their platforms they feel is pertinent to the Jewish community in the province," said Michael Mostyn, B'nai Brith Canada's Chief Executive Officer. "B'nai Brith will not endorse any party, but we will share relevant information with Quebec voters." 
Of note to the Jewish community, although the Quebec government adopted the International Holocaust Remembrance Alliance (IHRA) definition of antisemitism, a similar motion presented at the National Assembly in 2021 was not adopted, since Quebec Solidaire was a lone dissenter. In contrast, Bloc Quebecois leader, Yves-François Blanchet affirmed his party "adheres unconditionally" to the IHRA definition.  
Canada is one of 45 democratic nations that are members of IHRA and use its definition of antisemitism to combat hate. Twenty US states and the province of Ontario have formally adopted IHRA. 
B'nai Brith also notes that Quebec Solidaire endorsed the BDS movement in November 2009 and was among the first to call Israel an apartheid state. 
"A House of Commons Standing Committee recently declared that antizionism and the refusal to recognize the right of Jews to self-determination in the land where Jews have been indigenous for 3000 years is a main driver of global antisemitism," said Marvin Rotrand, National Director of B'nai Brith Canada's League for Human Rights. "The Committee has recommended that the Government of Canada do its utmost to oppose the demonization and delegitimization of Israel." 
B'nai Brith has long made public its opposition to Bill 96 and Bill 21, laws that it sees as detrimental to the interests of Quebec's Jewish population.