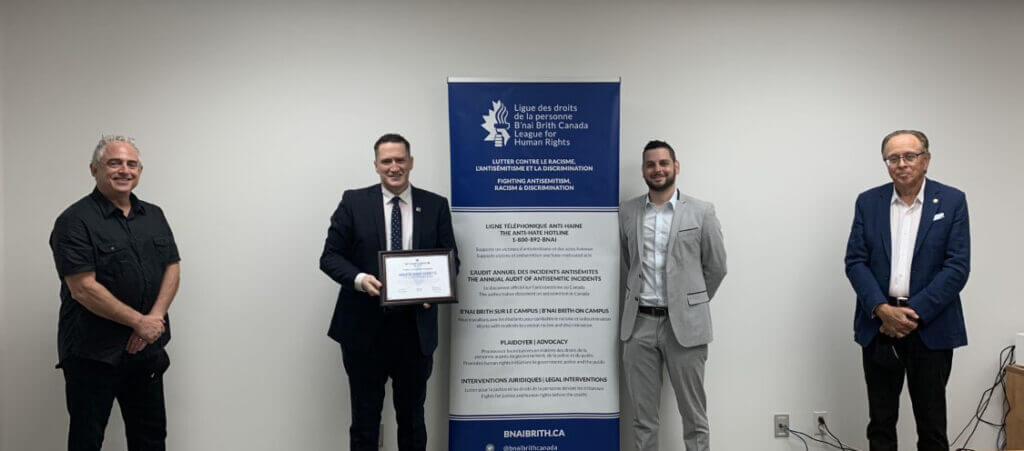 Version française | French Version
Minister Benoit Charette of Coalition d'Avenir Québec and member of the Quebec National Assembly paid a visit to the B'nai Brith Canada Montreal office on Tuesday to accept a certificate of appreciation for his role in leading the Quebec government to adopt the IHRA definition of antisemitism.
Minister Charette, the current Minister of Sustainable Development and Environment, was assigned a new provincial role this year as the Minister Responsible for the Fight Against Racism.
Among the topics discussed with the Quebec B'nai Brith team was the rise of antisemitism in Quebec, particularly in recent months. We also spoke with him about the importance of Holocaust education in schools, and the government's action plan to combat racism in all forms. Among those on hand for B'nai Brith were Quebec Associate Director Matthew Ross, National Board Member Morris Vesely and Chief Legal Counsel Steven Slimovitch.
B'nai Brith Canada thanks Minister Charette for his visit to our office and we look forward to working together on future projects.