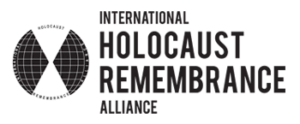 April 1, 2022
MONTREAL – B'nai Brith Canada and the Bloc Québécois have agreed that the International Holocaust Remembrance Alliance (IHRA) definition of antisemitism,  which has also been endorsed by the Government of Canada, is a vital tool in combating hate aimed at Jews.
Responding to a challenge from B'nai Brith, which informed Bloc leader Yves-François Blanchet that many in the Jewish community believe the Bloc Québécois will not speak against antisemitism and too often takes anti-Israel positions, the Bloc leader said he wished to clear up any misconceptions about his party.
In a letter dated March 15, 2022, Blanchet told B'nai Brith that the Bloc "unconditionally" adheres to the IHRA working definition of antisemitism.
This stance has not been explicitly made public before. The IHRA definition's illustrative examples demonstrate how efforts to delegitimize Israel can become antisemitic. The Bloc endorsement of IHRA sends a strong message to those advocating for the destruction of the Jewish state that they will receive no support from Blanchet's team.
Canada adopted the IHRA definition in 2019. Last October, at the Malmo International Forum to Combat Antisemitism, Prime Minister Justin Trudeau promised to better implement the IHRA definition through the whole of government and to work with civil society to see it adopted and incorporated into policy. The Bloc's support for IHRA will aid in realizing that objective.
Blanchet's letter noted the Bloc's strong support for the Quebec National Assembly resolution of May 26, 2021, which vigorously condemned violence targeting Jews during the Israeli-Hamas conflict of that month. Blanchet stressed that the Bloc denounces hate in all its forms and is ready to dialogue with the Jewish community.
"I had a frank and collaborative working relationship with Mr. Blanchet when I was a Montreal City Councillor," said Marvin Rotrand, who serves these days as National Director of B'nai Brith Canada's League for Human Rights. "The Bloc is now very open to working with B'nai Brith. Mr. Blanchet's letter could not be clearer. As leader of his party, he wishes to promote humanist values and will oppose antisemitism in all its guises. His support for the IHRA definition will undercut those who attack the Jewish community and the Jewish character of Israel."
"We welcome the Bloc Québécois' endorsement of the IHRA definition of antisemitism as an important step towards improved relations with the Jewish community," said Michael Mostyn, Chief Executive Officer for B'nai Brith Canada. "The Bloc has taken a leadership role in this area, one that other parties should consider emulating."