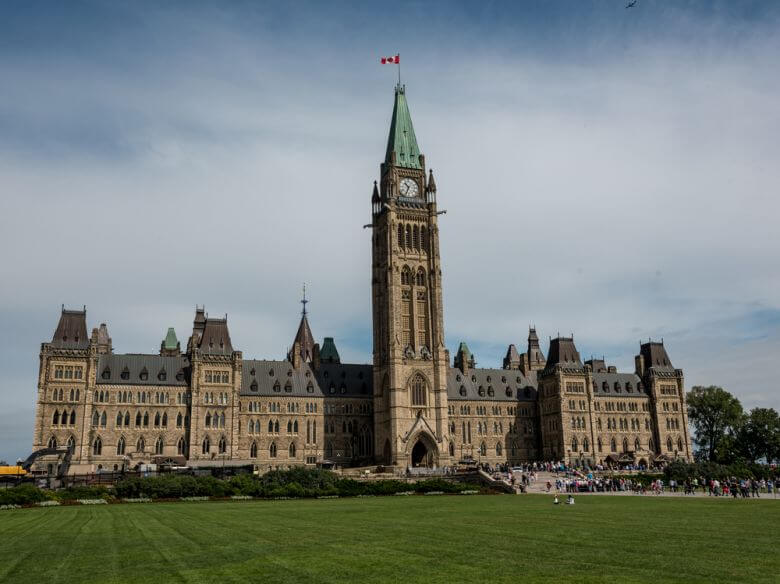 December 3, 2019
B'nai Brith Canada
OTTAWA – B'nai Brith Canada has submitted a letter to Prime Minister Justin Trudeau outlining its priorities ahead of the new session of Parliament, which begins on Thursday, Dec. 5.
The letter lists specific proposals and aims to continue our push for a concerted effort to combat hate and racism nationally. We are again calling for a national action plan to combat antisemitism based on our Eight-Point Plan, including a dedicated effort to counter online hate.
The letter proposes several short-term actions for the Prime Minister to take to reassure the Canadian Jewish community and all Canadians, including:
"There are several concrete and practical steps the government can take to show leadership and reassure the Canadian Jewish community," said Brian Herman, B'nai Brith Canada's Director of Government Relations. "We are reiterating a number of very reasonable proposals that we have advanced over several months."
Among the main priorities also raised with the Prime Minister are:
Ensuring that Canada's new Anti-Racism Strategy will address concerns of and threats to religious minorities, including the Jewish community.
Pursuing standardized and mandatory education curricula on antisemitism and the Holocaust, in collaboration with the provinces and territories.
Creating a federal position to coordinate domestic action on antisemitism, working with a special envoy to combat antisemitism globally.
Fully implementing the International Holocaust Remembrance Alliance's (IHRA) Working Definition of Antisemitism, as adopted by the federal government in June, and launching a program to educate Canadians about it.
Adopting the recommendations made in November by the United Nations Special Rapporteur on Freedom of Religion or Belief and its landmark report on antisemitism.
"Antisemitism must be addressed through a national effort that strengthens our society and promotes unity," said Michael Mostyn, Chief Executive Officer of B'nai Brith Canada. "Given the importance of federal leadership, and the beginning of a brand new Parliament, raising the concerns of our community at this time is essential.
"We are proud of Canada's commitment to Israel and, as the Prime Minister has often said, its recognition of the need to confront unacceptable and discriminatory practices such as the antisemitic boycott, divestment and sanctions movement."
To view the complete text of the letter, click here.