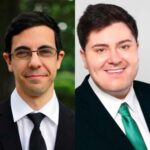 This week, our community was exposed to yet another act of antisemitism at York University. According to reports, high school students who had journeyed to campus for an anti-racism workshop, including many from the heavily-Jewish Westmount Collegiate Institute in Thornhill, Ont. were told that discrimination against Jews is not a topic worthy of conversation, while being cursed at by York professors and students on account of their supposed "white privilege."
That's right, the grandchildren of Holocaust survivors were allegedly told that they "don't understand what it feels like to be a racial minority."
York later issued an apology to the principals of the affected schools.
We wish we could say that this anti-Jewish incident is an aberration, atypical of York's generally welcoming and inclusive atmosphere – but sadly, that's just not true.
In February, the sole Jewish candidate in York's student elections was accosted by a rival candidate's volunteer, who called her a "dirty Zionist" to her face. In September, York dismissed lab technologist Nikolaos Balaskas after B'nai Brith exposed years of horrifically antisemitic content  on his social media pages – but many students, including members of York's main anti-Israel group, defended his record of Holocaust denial.
Swastika graffiti at York is a fact of life, with dozens of incidents recorded this academic year alone. In March, buildings at York's Glendon College Campus had to be repeatedly evacuated  after racist and antisemitic bomb threats were found and forwarded to police.
While antisemitism is a problem on campuses across Canada, York's pitiful record of anti-Jewish hatred stands out because it is systemic. Rather than consisting of isolated incidents, antisemitism at York is fostered by professors, staff and student unions, while university officials turn a blind eye.
It is not enough to simply confront anti-Jewish hatred at York when incidents grab public attention. Instead, we must demand real and profound changes.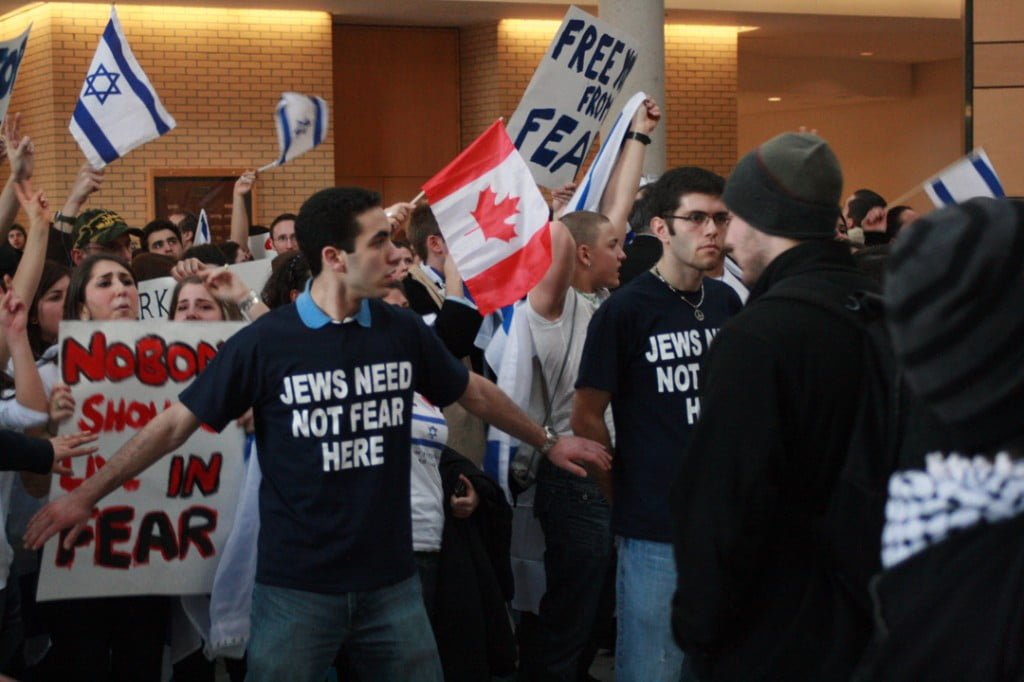 Somewhat fortuitously, York is currently undergoing a transition of sorts. Mamdouh Shoukri, who has served as President since 2007, will be stepping down on July 1, handing the reigns to Rhonda Lenton, who currently serves as Provost.
Janet Morrison, York's Vice-Provost, Students, is also leaving the scene, making way for Lucy Fromowitz, formerly of the University of Toronto.
Now is the time for all of us to redouble our efforts to make York University a safe campus for Jewish students again. York is located near the epicentre of Toronto's Jewish population, between North York and Thornhill. Despite the controversy that continues to surround York (that mural is apparently still hanging in the York Student Centre, for example), the university still has a significant Jewish population, perhaps the largest of any Canadian post-secondary institution.
If we lose York, one shudders to think of what will befall our community on other campuses across the country.
At B'nai Brith, we take the position that sunshine is the best disinfectant. The high school students who visited York last week did the right thing by speaking publicly about their experiences. The only way to eradicate antisemitism at York, or anywhere else, is to name the perpetrators and educate members of the community that such hatred has no place in Canadian society, generating pressure that forces administrators to act. York students should be encouraged to speak up, not stay silent.
This more forthright approach has already borne fruit on other campuses. At Ryerson University, after anti-Israel students shut down an attempt to mark Holocaust Education Week with the connivance of student union leaders, those same student union leaders were pressured into formally adopting  the international definition of antisemitism, ensuring that similar incidents do not occur in the future.
At McGill, public fury sparked by a student politician's tweet calling on his peers to "Punch a Zionist today" compelled Principal Suzanne Fortier to intervene, eventually leading to the resignation of the offending individual. In both cases, public exposure and mainstream media coverage were critical in some measure of recompense for the antisemitism endured.
York has much to offer as an institution, including Law and Business programs that are among Canada's finest, and a diverse community brimming with opportunity. And best of all, its antisemitism problem could be solved in a relatively simply way: by applying the terms of its Code of Students Rights and Responsibilities equally to all purveyors of hatred, including those who target Jews and Israelis. This alone would be enough to dramatically improve the situation on campus. Just as tools of critical analysis are used at York to interrogate other systemic issues within the academy, they must also be applied to the institution's pervasive antisemitism problem.
But time is of the essence. If we do not act now to make York a welcoming environment for our children, our grandchildren may never even get a chance.
Aidan Fishman is the Campus Advocacy Coordinator for B'nai Brith Canada. Willem Hart is a York student and Human Rights Researcher for B'nai Brith Canada.