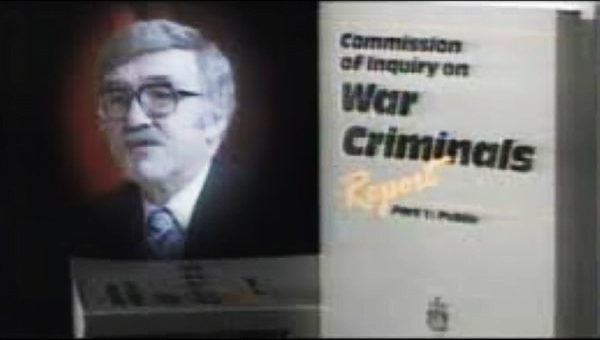 September 29, 2023
OTTAWA – B'nai Brith Canada is further advancing its call for the Federal Government to release the complete and unredacted 1985-1986 Deschênes Commission report on Nazis who immigrated to Canada after World War II, as well as all other classified Holocaust-related records.
The Jewish community expects more than an apology after parliament last week celebrated a 98-year-old former member of the Waffen-SS. Canadians deserve to know how and why Nazi war criminals were able to settle in this country.
Several academics, scholars, and leading community organizations have either signed letters of support for or endorsed our ongoing, national campaign to unseal Canada's secret Nazi records. These groups include: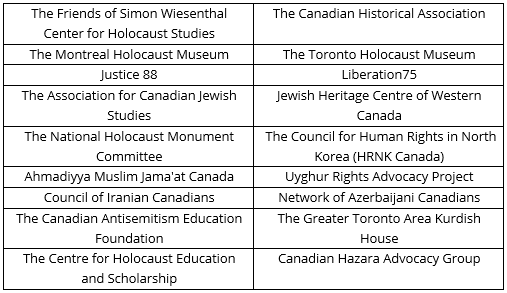 B'nai Brith has been involved in this sordid saga since before it began, when our senior legal counsel, David Matas, represented B'nai Brith before the Deschênes Commission. Ever since, Matas and B'nai Brith have been advocating for the release of the totality of the inquiry's findings to be made public.
Within the past year, we have filed several Access to Information and Privacy (ATIP) requests, all to no avail. Lawyers David Rosenfeld, Michael Wenig and Rachel Silber – members of B'nai Brith's Matas Law Society (MLS) – have provided invaluable assistance to our campaign to correct this historic wrong.
A recent MLS event featured Alti Rodal, who in 1987 produced a study hinting at the shocking details that may remain redacted in the Deschênes Commision's report. Last February, B'nai Brith made submissions to a House of Commons Sub-Committee mandating public disclosure of records regarding Nazi war criminals and establishing a public archive of Canada's Holocaust records.
"How can we learn from the past if we don't know what happened?" said Michael Mostyn, B'nai Brith Canada's Chief Executive Officer. "Now is the time for Canada to confront its past transgressions, and that starts with the public disclosure of our history regarding Nazi war criminals and establishing a public archive of Canada's Holocaust records."