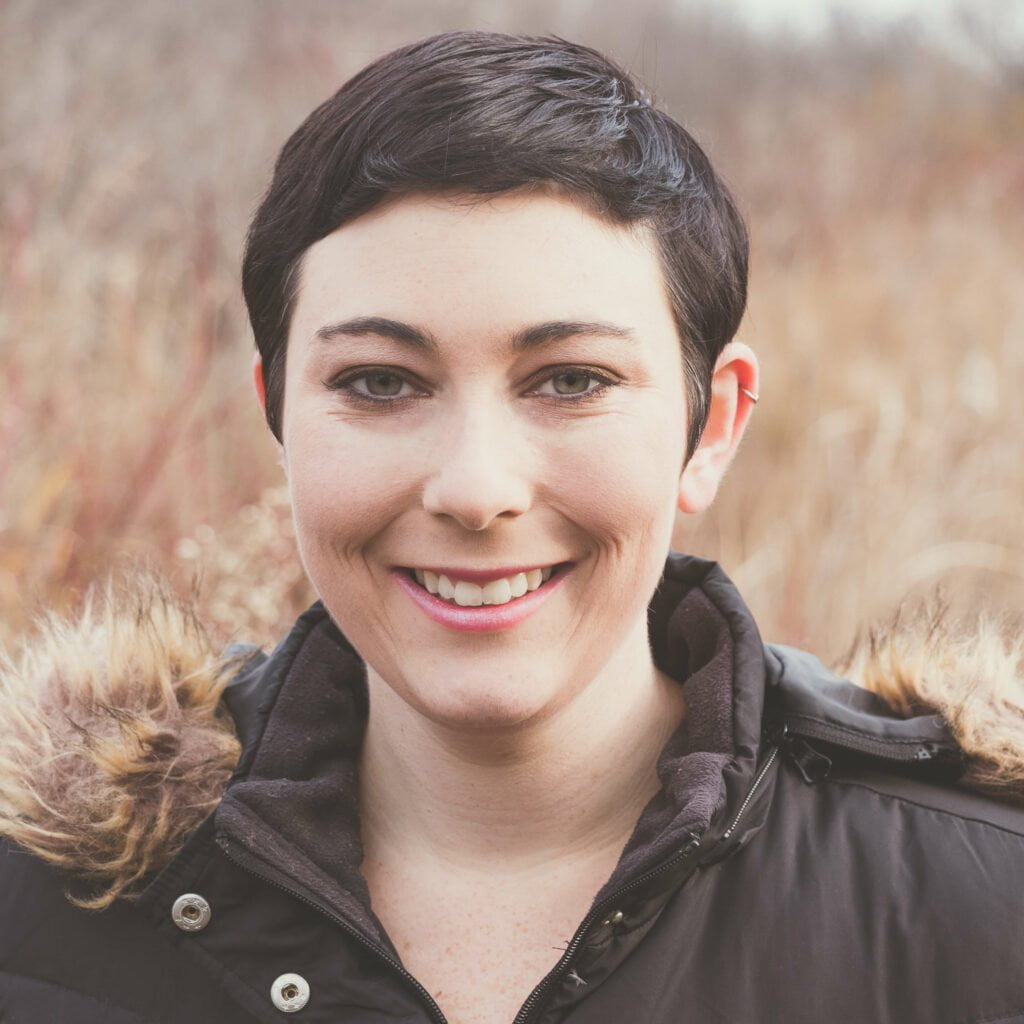 The opinions, facts and any media content presented do not necessarily reflect the position of B'nai Brith Canada.
Oct. 10, 2017
Not having been raised in a practicing Jewish household, I only truly began to explore Judaism and my Jewish roots when I developed a connection to B'nai Brith Canada and started writing my weekly column – exactly one year ago.
In light of that anniversary, I've been reflecting on what I've done and learned over the last year. In addition to all I've come to understand about Jewish culture and religious practices – some of which I've even adopted in my own life – I've also gained a better understanding of the problem of antisemitism.
As a former "outsider" to the Jewish community, I believe I have a unique perspective on this problem – which is spreading in Canada and abroad – that I'd like to share with you through these four key points.
1. A lot of antisemitism comes from people who ignore the facts.
Indeed, there are many people out there who are outright antisemitic and genuinely hate all Jewish people. However, a lot of the antisemitism I've witnessed has been the result of individuals who are simply unaware of the facts. For example, there are many supporters of the boycott, divestment and sanctions (BDS) movement who seem to legitimately care about the needs of Palestinian civilians, but don't understand the Arab-Israeli conflict or BDS itself. They simply don't get why the language is problematic, inaccurate and antisemitic. For example, BDS claims that Israel is "occupying and colonizing Palestinian land." This statement is egregiously false, and aims to sell the narrative that the land is "Palestinian" and not Jewish or Israeli. Those who aren't educated on the issue will believe that Israel is indeed an apartheid state that advances settler-colonialism, accepting only one (extremely biased) side of the story.
It's easy to sell BDS as a campaign that promotes human rights, and a lot of people eat it up without understanding that it doesn't present the historical, archaeological and linguistic facts about Israel, painting the Jewish people who live there as "settler-colonizers" as opposed to the indigenous people who've achieved self-determination on their ancestral lands.
By calling for the right of Palestinian return, BDS seeks to establish a State of Palestine instead of a State of Israel. Surely, allowing millions of Arabs into Israel as full citizens would lead to the dismantling of the Jewish state as we know it. Anyone I've spoken to who is knowledgeable about the Arab-Israeli conflict is aware of this, and aware, as history shows us, that Jews are essentially unwelcome in Arab countries.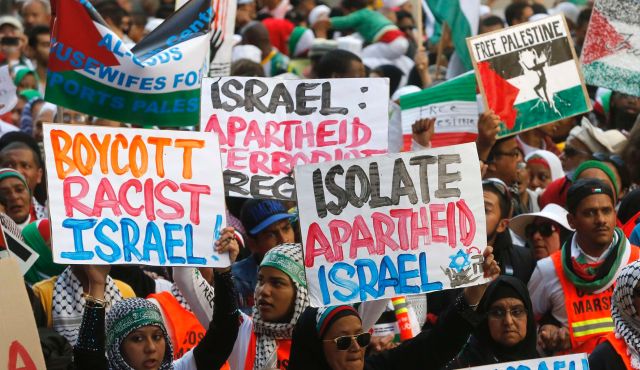 But do average civilians know this? Not likely.
Most average civilians don't understand Judaism, its history, or what Israel stands for. It speaks to a failure, here in Canada at least, of the education system and media to make these issues clearer, as well as a disappointing lack of effort on the part of those demonstrating antisemitism to educate themselves. I'd love to see more Canadians seek out a fair, unbiased education on the issues to develop an informed opinion, rather than simply latching on to whatever may be the flavour of the day (as seems to be the case regarding BDS at many college and university campuses).(page doesn`t exist anymore)
Proud of my alma mater: McGill U Ratifies Ruling Rejecting BDS for Promoting Discrimination Based on Nationality. https://t.co/qWOd01DHdS

— Senator Linda Frum (@LindaFrum) September 19, 2017
2. Antisemitism is more systemic than I had expected. 
Just recently, we learned about universities holding Homecoming events on Yom Kippur. A few months ago, a Ryerson University student was not allowed to do a work placement at a Jewish centre because of its support for Israel. The Canadian Food Inspection Agency (CFIA) recently tried to ban the sale of certain Jewish-Israeli wines at the LCBO. The UN continues to demonstrate its anti-Israel bias, giving legitimacy to the Arab states seeking to rewrite Jewish history. These are just a few recent examples that show how pervasive systemic antisemitism really is.
Antisemitism is not only reflected in individual acts or statements from individual people; it has been a recurring problem at institutions across Canada and worldwide. We've even seen political leaders support organizations of ill repute that claim to support Palestinian rights but do so by demonizing and delegitimizing Israel. Politicians must be aware that chants like "From the River to the Sea, Palestine Will Be Free" promote the eradication of Israel from coast to coast, and that lauding the notion of "resistance" or intifada is akin to supporting terrorism and indiscriminate murder.
This is not a political issue. This is a human rights issue.
From @suntooz: B'nai Brith slams NDP leadership hopeful Niki Ashton for 'supporting Palestinian terrorists' https://t.co/K2aFazlcyI pic.twitter.com/wHZTd2fNiN

— Toronto Sun (@TheTorontoSun) May 20, 2017
I knew that antisemitism was out there – I might not have grown up in a Jewish household, but I wasn't living under a rock – but I had no idea how deeply engrained it was in society and our institutions, and how easily some brush off antisemitic incidents as unimportant or an "oversight." I was surprised at how few individuals and organizations seem to take antisemitic accusations seriously, especially when there are instances of antisemitism presented under the guise of anti-Zionism or anti-Israel activism.
3. There are more extremist antisemites than you'd think.
I've heard of people out there who actually proclaim "Death to all Jews!" but wow – I just plain didn't realize there were so many of them.
When our leaders don't address this issue, or when the media doesn't address the scourge of anti-Jewish hatred that exists on both ends of the political spectrum, it tells the purveyors of such hatred that there are no consequences for their actions. Especially online, antisemitic discrimination is reaching unprecedented levels. Whether you're visiting the Daily Stormer or Electronic Intifada, the comments on these platforms – mostly directed at Jews, not Jewish Israelis but Jews – are all the same. They contain some of the most vile and offensive rhetoric I've ever read.
The media, with its omnipotent bias, doesn't seem to cover antisemitism on every corner. We saw a flood of articles after neo-Nazis in Charlottesville chanted "Jews will not replace us!" but where were the headlines after hundreds of Canadians united to hear a notorious Holocaust denier speak at Al-Quds Day in Toronto, an anti-Israel hate-fest that openly seeks Israel's destruction as a home for Jewish people? Why should one form of antisemitism be condemned while promoters of the other are allowed to roam free? And what of the media's oft dubious assertion that Israel is somewhat to blame when its innocent civilians are attacked? How many headlines have you read titled, "Three Palestinians Killed After Attack on Israeli Officers" in describing a Palestinian terror attack?
4. Antisemitism can be hurtful and even scary.
Of course, derogatory and offensive terms levelled at Jews are hurtful and offensive. But I never imagined that something as simple as a swastika could actually be scary.
Some of you might be aware of my own personal brush with antisemitism: A few months after I started writing for B'nai Brith, I discovered a swastika drawn in the snow in front of my house. I didn't know for sure at the time, and still don't, that it was anything more than a coincidence. However, as it had never happened before in the five years I lived there, and appeared just months after I began contributing for the foremost Jewish human rights group in Canada, it seemed highly probable that it was directed at me.
"It's important for them to know we're not going to hide," Sara McCleary tells @SooToday after #swastika incident. https://t.co/yDgwNsFfDM pic.twitter.com/uuyR0JIkjZ

— B'nai Brith Canada (@bnaibrithcanada) January 18, 2017
Was it a threat? Was it a warning of more to come? Probably not, but how do I know? Will someone target my children? These were all questions that ran through my head as I anxiously considered what it meant. All this because of a symbol, wiped into the snow.
It was really an eye-opener for me. People go through this kind of thing every day all over the world, and having experienced it myself, I can attest that it's not a pleasant experience. Before I started exploring my Jewish roots, I could see a swastika and brush it off as someone being immature; now I truly understand the impact it can have on people.
Perhaps most importantly, I understand the importance of continuing to stand up and fight for social justice and of defending the Jewish community against ignorance, unfair treatment, and systemic antisemitism. Who will join me?!?
Sara McCleary has written extensively on a wide range of topics while working as a news reporter and freelancer. She has also completed a master's degree in history, and further graduate work in interdisciplinary humanities.