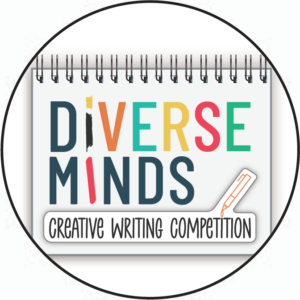 diversemindscompetition
1,367 posts      2,016 followers      355 following
Diverse Minds Writing Competition
Charity Organization (a program from B'nai Brith Cares)
B'nai Brith Canada presents an exciting educational initiative that promotes diversity
and teaches valuable lessons of inclusion to elementary and high school students.
#oneinalifetime #championingdiversity
ENGLISH • FRANÇAIS
GUIDELINES
B'nai Brith Canada presents an exciting educational initiative that promotes diversity and valuable lessons of inclusion to elementary and high school students.
The Diverse Minds Creative Writing Competition invites high school students to reflect on these values by writing and illustrating a story for elementary school students (Kindergarten to Grade 5).
Through peer-to-peer learning, students lead the way in creating communities where everyone is valued. The goal of Diverse Minds is to empower our youth to become role models for each other and understand that their impact reaches beyond their classrooms.
PRIZES! What would a competition be without prizes?
The winning book will be published as a hardcover, full-colour book. Imagine being a published author/illustrator before you graduate from high school!
And there's more! Cash prizes will be awarded as follows:*
*Where two students submit the winning entry, they will share the prize.
WHO IS ELIGIBLE:
The Diverse Minds Creative Writing Competition is open to ALL high school students in Canada.
HOW TO PARTICIPATE:
Students can work individually or in pairs to write and illustrate an original children's book for elementary school-age children
(Kindergarten-Grade 5) on diversity and inclusion.
Students are expected to create children's books that positively convey how these values can improve their communities, with a minimum of 16 pages and a maximum of 24 pages in total with full-colour illustrations, including the front and back book cover. Each page must be square in shape and measure 9×9 inches in size. All pages must be the same size, including the front and back covers.
IMPORTANT DETAILS:
Once submitted, all entries will be the property of B'nai Brith Canada. B'nai Brith retains all rights to the content and distribution of the books. B'nai Brith will publish the winning books professionally. B'nai Brith retains all rights to the published books.
Students participating give full consent to use their images, photos and/or videos to B'nai Brith for promotional purposes.
The students whose submissions place in the Top 10, along with two parents, will be invited to attend the awards ceremony to be held in September 2023.
JUDGING PANEL:
The team at B'nai Brith Canada will make the initial selection of the top 10 books per region. There will be a regional judging panel for Calgary, Edmonton, Winnipeg, Toronto & Montreal. This panel will identify 5 of the top 10 finalists (1 finalist per region). The other 5 places will be filled with the top 5 nationally, regardless of city.
The top ten national finalists will be judged by a national judging panel who will chose first-, second- and third-place national winners.
The bilingual judging process reviews the following criteria: originality, creativity, artistic and writing skills, clarity of the message, and the relatability of the story to the audience.