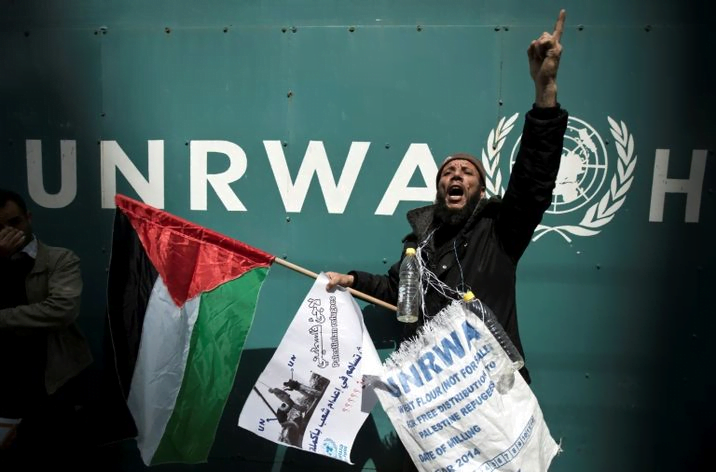 July 31, 2019
OTTAWA – B'nai Brith Canada is demanding that the Government of Canada immediately suspend its support for UNRWA, after yet another setback hit the scandal-prone United Nations body.
On Monday, a leaked internal ethics report revealed that the United Nations Reliefs and Works Agency (UNRWA), which caters to Palestinian refugees and their descendants, was beset by "sexual misconduct, nepotism, retaliation, discrimination and other abuses of authority, for personal gain, to suppress legitimate dissent." UNRWA admitted that the report was genuine, and stated that it had been sent to UN investigators in December.
Reacting swiftly to this development, both Switzerland and the Netherlands – traditional backers of UNRWA – announced that they were suspending their funding and seeking a full investigation. The United States had previously ended its support for UNRWA in 2018.
The Canadian government of former Prime Minister Stephen Harper halted Canada's transfers to UNRWA in 2010, redirecting the funding to Palestinians through other organizations instead. However, Canada resumed funding the agency in 2016. B'nai Brith has repeatedly warned  that this funding faces the possibility of misuse and that the onus is on Canada to ensure that this does not happen.
"This week's revelations are just further evidence of why Canadian taxpayers should not be footing the bill for this organization in its current state," said Michael Mostyn, Chief Executive Officer of B'nai Brith Canada. "While supporting Palestinians most in need is a laudable goal, there is abundant evidence  that UNRWA schools are indoctrinating Palestinian children toward antisemitism and eternal war, rather than peace and tolerance."
"The latest reports of mismanagement and abuse only add to our serious concern. Canadians would never tolerate this level of mismanagement in a domestic charity or arm of government – so why are we bankrolling it overseas?"
As recently as October of 2018, Canada pledged an additional $50 million in funding for UNRWA to help compensate for the U.S. withdrawal. B'nai Brith wrote in response to Foreign Minister Chrystia Freeland, asking her why Canada was not pushing harder for much-needed UNRWA reforms, but received no response.