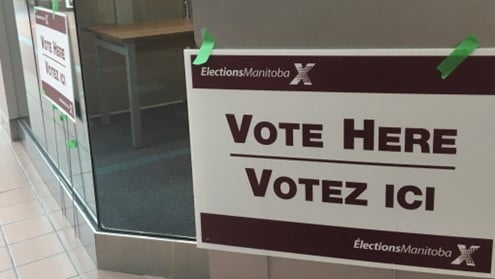 September 8, 2023
WINNIPEG – With Manitoba's Oct. 3 provincial elections approaching, B'nai Brith Canada has developed a website to inform voters about the different candidates' platforms and positions on Jewish issues.
This initiative comes after B'nai Brith sent a survey to Manitoba's legislature. The website contains the responses received and includes recorded messages from the various party leaders and candidates themselves.
"This interactive web page can help voters make an informed choice," said Marvin Rotrand, National Director for B'nai Brith's League for Human Rights. "We thank the parties for having worked with us to make a wealth of information on their platforms and candidates available to the public."
Notably, all three major parties – the Progressive Conservative Party, the Manitoba New Democratic Party, and the Manitoba Liberal Party – informed B'nai Brith that they support further implementing the International Holocaust Remembrance Alliance (IHRA) working definition of antisemitism, which Manitoba adopted in 2022. All three parties also committed to improving Holocaust education in the province if elected.
"B'nai Brith looks forward to working with the incoming legislature to combat antisemitism," said Ruth Ashrafi, B'nai Brith's Regional Director for Manitoba. "We urge all eligible voters to exercise their democratic rights in the Oct. 3 elections."