where the candidates stand
Where the Candidates Stand​
B'nai Brith also asked City Council candidates in Vancouver to express their views on issues of concern to Jewish voters. We are pleased to alert the community that many of them responded.
You may consult the candidates' responses here:
Question 1: International Holocaust Remembrance Alliance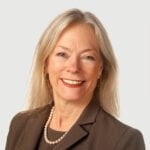 Our TEAM would support a motion to denounce antisemitism. The non-legally binding working definition of the International Holocaust Remembrance Alliance (IHRA) should be endorsed as an essential tool for tackling antisemitism, in particular for education and training purposes for teachers, NGOs, civil servants, and the media in keeping with its endorsement by many countries.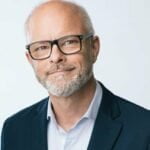 I would unequivocally endorse a motion denouncing antisemitism as Mayor. I fully endorse the International Holocaust Remembrance Alliance's definition of antisemitism.
Question 2: Police Service Hate Squad Resources
What measures would you propose to improve your local police department's ability to recognize and respond to hate crimes and incidents? 
In your opinion, does your police department Hate Crimes have adequate resources?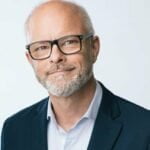 I believe that Vancouver needs to do a better job combatting hate of all forms, including antisemitism. I would increase the VPD's focus on hate crimes and make sure no expense is spared to bring perpetrators of hate crimes to justice. I do not believe it is adequately resourced right now. Faster response times, more enforcement and a more thorough investigative process are needed.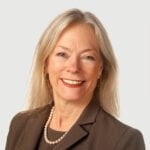 TEAM wants to ensure that VPS's Hate Crimes efforts have the necessary resources, including training, community outreach, and adequate staff. This would include officers and support staff capable of recognizing, understanding, and responding to these incidents sensitively and with an eye to peaceful resolution.
Question 3: Employee Training to Recognize Antisemitism
How would you improve the ability of municipal employees to recognize and counter antisemitism?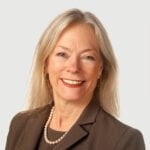 Ensuring that training for staff includes understanding of the particular characteristics of antisemitism and that the City maintains good relationships with the Jewish community. Enable City officials to react quickly to incidents of antisemitism.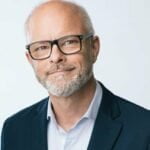 I would work with City Staff to create better mechanisms to report antisemitism, as well as improve and expand workplace sensitivity training on antisemitism and discrimination.
Question 4: National Plan to Combat Antisemitism
Recently Statistics Canada released its 2021 annual report showing that police reported hate crimes had reached their highest level since reporting began. Jews representing 1.25% of the Canadian population were 56% of those victimized in hate aimed at religious minorities.
There is a substantial Jewish population in Vaughan and the report has caused concern in the community.
Last year in response to the staggering upsurge if violence and hate targeting Jews, the Government of Canada convened a National Summit on Antisemitism. One of the avenues proposed as a solution was a more active response to hate by municipalities.
Do you accept the need for a national plan to combat antisemitism as endorsed at the National Summit on Antisemitism and in which municipalities would play an active role?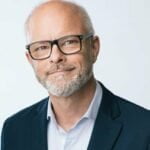 I am alarmed by the rise in antisemitic hate crimes across Canada. I fully accept the need for a national plan to combat antisemitism, as endorsed at the National Summit on Antisemitism.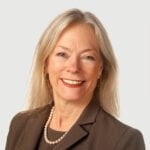 We accept the recommendation from the National Summit on Antisemitism and hope that municipalities have the resources and capacity to successfully fulfill their role in coordinated efforts.
One of our candidates is a practicing Jewish person and member of Vancouver's Jewish community. This demonstrates our commitment to Including Jewish perspectives in our policy discussions.
Modern day hate often originates online. Canada's legislation to control hate online has been outstripped by technology. A recent report by the House of Commons Standing Committee on Public Safety and National Security proposes measures to address both online hate and rampant antisemitism.
The recommendations can be consulted through the following link:
https://www.ourcommons.ca/DocumentViewer/en/44-1/SECU/report-6/page-18
B'nai Brith has urged municipalities to endorse the recommendations and invite the Government of Canada to swiftly enact legislation and regulations to make the recommendations operational.
If elected as Councillor, would you introduce a motion at City Council to support the House of Commons Standing Committee on Public Security and National Security to confront online hate?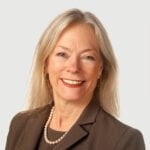 TEAM would support such a motion at City Council. TEAM denounces online hate in any of its forms.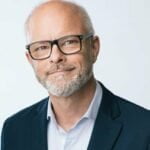 Online hate is a huge threat to our society, and must be eradicated. I would support a motion confronting online hate as Mayor of Vancouver.
Question 6: Threats to Religious Institutions
Do you support action to combat the increasing security threat to religious institutions such as synagogues, churches and mosques? What specifically would you propose to do to address this threat?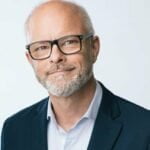 Attacks on houses of worship should be punished with the full force of the law. Police must be pro-active and quick to respond before situations escalate. Offenders must know that committing a hate crime at any religious institution will be punished harshly.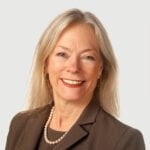 Strengthening intelligence sharing between levels of police and local communities must be a priority, together with better training and understanding of hate crimes aimed at religion and religious practitioners. We would support the City cooperating with religious and cultural institutions to implement security plans. We recognize Vancouver's Jewish institutions, including synagogues, community centres, schools and businesses are targets for antisematism and would respond with increasing preventative measures including policing.
Vancouver is one of the most expensive markets for real estate in Canada. In fact, the recent Demographia International Housing Affordability report states that Vancouver is the third least affordable city in the world. 
The report may be consulted through the following link: 
http://www.demographia.com/dhi.pdf  
We recognize that municipalities have limited tools to address the issue of ensuring an adequate stock of affordable housing. However, for voters of all origins the issue of affordability is a major consideration. 
If elected Mayor what measures would your team put in place to ensure an adequate stock of affordable housing in Vancouver? 
How would your team make it easier for first-time home buyers to enter the real estate market?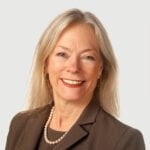 TEAM has a 10-point plan to restore Housing Affordability in the City of Vancouver: 
Remove CACs from general revenue. Where needed, they will be used to fund true amenities for neighbourhoods — community centres; parks acquisition, including the many facilities that have been allowed to fall into disrepair.

 

Slow down land inflation by repealing the Broadway Plan & the Vancouver Plan & review them through the lens of each neighbourhood's needs & perspective.

 

Pause as many as possible of the more than 350 spot rezonings considered by this Council so that their impacts on Vancouver's neighbourhoods can be better measured by the communities they affect.

 

 implement

sunset clauses

, whereby development approvals are rescinded if construction work has not commenced within a year of initial permits being granted.

 

Create a

Housing Dashboard

accessible to all citizens all the time

, identifying every proposed development in the city against the city's existing zoned capacity + other projects already in process.

 

Continually simplify codes, regulations & procedures & reduce approval time frames and costs.

 

Encourage additional rental & ownership housing on existing single lots by creating homeowner advisory services and offering accelerated permitting for all single lot projects that will improve housing.

 

Protect renters in their existing homes by demanding the province provide legislation and regulation to prevent

demoviction

and protect landlords from displacement by REITs by establishing controls over excessive rental increases between tenants, while crediting landlords for necessary maintenance and repairs.

 

Rejuvenate neighbourhood planning in each of the city's 23 neighbourhoods, with true neighbour consultation, population growth targets, where to locate new housing, how to densify existing homes—all with a logical new neighbourhood growth target that will be monitored by neighbours and the city.

 

Work with senior levels of government towards neighbourhoods that are equal parts lower, middle and upper income households (⅓, ⅓, ⅓), including rental, co-operative, strata and other innovative forms of home tenure.

 
JCCGV (Jewish Community Centre of Greater Vancouver) is a great example of doing it right. The City can do more to support non-profit organizations who hold lands in the City who may lack the internal capacity to redevelop their properties. Rather than selling to developers, these organizations could be providing affordable rental housing AND securing long-term funding.  
Adequate stock – how much is that? Start with what we need?  Intergenerational land tenure. 
Easier for 1st-time buyers? – approved units are needed -homes not investments  
3 out of 5 units produced today are sold to investors, either global or domestic REITs.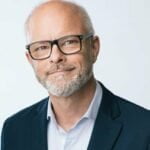 1. Our 12-point plan on housing focuses on expanding the supply of new housing for Vancouverites. It can be found here: https://www.progressvancouver.ca/housing
2. I would make it easier by expanding the supply of properties for sale in our city, giving homebuyers more options and reducing prices by reducing scarcity.
Question 8: Public Transit
The population of the Vancouver region is projected to double in the next thirty years. Future sustainable mobility requires a plan to augment the role of transit in the future. 
Vancouver's Transportation 2040 Moving Forward plan has as an objective that two-thirds of all voyages will ultimately be by transit, walking or cycling. 
Sustainable mobility requires funding and a plan to succeed. In that regard: 
If elected, how would your team realize the Transportation 2040 Moving Forward plan? Is the plan realistic in your estimation? If it requires modification, what would you propose?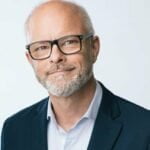 I believe that two thirds of trips being by walking, cycling or transit is an achievable goal. Less than half of all trips in the city of Vancouver are by car. To do that will require modernized land use policies that facilitated growing, walkable, transit oriented communities. Right now too many families are leaving Vancouver in search of affordability in the Valley. I want to bring them back to Vancouver by building multi-family housing around transit (and schools).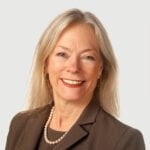 Density without transit is just dense.  
TEAM would take a more distributed approach to surface rail development in order to support distributed density throughout the body of the City and beyond into the Metro region.