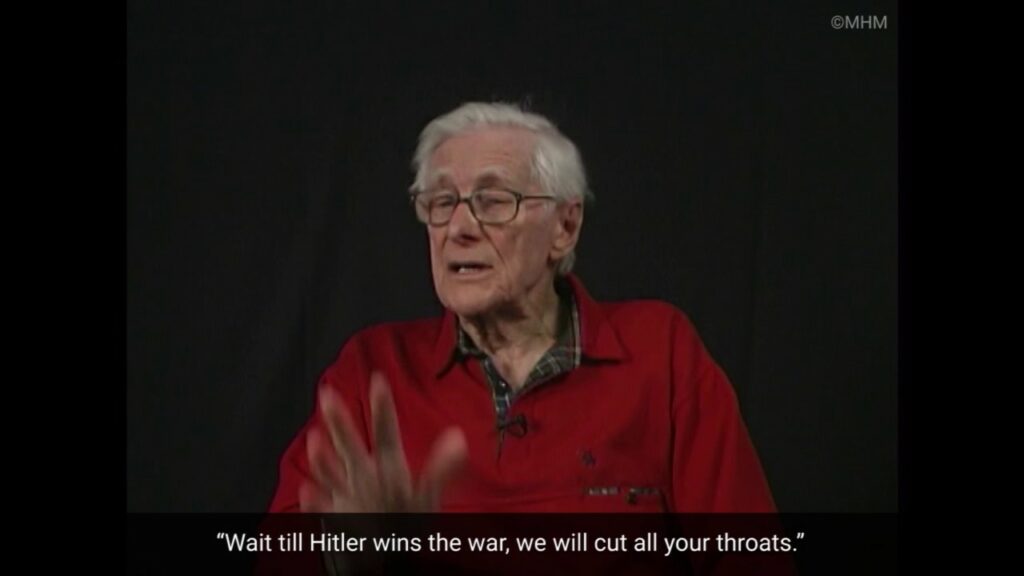 July 24, 2018
By Sara Gruszczynski
Communications Associate
B'nai Brith Canada
MONTREAL – Earlier this year, Prime Minister Justin Trudeau promised to issue a formal apology for Canada's decision in 1939 to turn away the MS St. Louis, a German ocean liner carrying more than 900 Jewish refugees.
As monumental as this apology will be in rewriting Canada's past wrongdoings, there is another piece of the story that needs to be addressed.
Edgar Lion, a 98-year-old man living in Montreal, considers himself lucky to have escaped Nazi persecution as a child. However, that did not mean his arrival to Canada came without adversity.
On the contrary, Lion's arrival was anything but welcoming.
Born in Austria, Lion's parents sent him to the UK after graduating high school in 1938 to avoid Nazi persecution. Lion was sent to a distant cousin in Edinburgh and was enrolled at the local university's engineering program.
However, in May of 1940, Lion was rounded up with other German and Austrian nationals living in Britain and interned as an enemy alien. After spending time in the Huyton internment camp outside of Liverpool, British soldiers one day forced him to choose a boat at random, without any indication of where it was headed, which would take him out of Europe.
One boat went to Australia, while the other (which Lion chose) shipped him to Canada to an internment camp in Trois-Rivieres, Que.
Rather than being received as a refugee, Lion and his companions were considered prisoners of war – enemy aliens forced to live alongside Nazis who were captured in Great Britain.
After a short time, Lion was transferred to another internment camp in New Brunswick, where he worked as a lumberjack. Ten months later he found himself transferred back to Quebec, this time to a camp in Sherbrooke.
"The internment was one of the worst things for all of us because we didn't know what would happen to us in the future," he said.
"There were real Nazis interned with us! They were Nazis who happened to be caught by the war in Great Britain. They were bragging, and they kept telling us, 'wait till Hitler wins the war, we'll cut all your throats!'"
Fortunately, Lion did not spend more than a few months there. Released to relatives in Montreal, he was able to study at McGill University, where he completed a degree in engineering. He is an articulate and engaging man, even at 98 years young.
Lion has since built a beautiful and full life for himself and his family in Montreal. He has written books and often speaks at the Montreal Holocaust Museum.