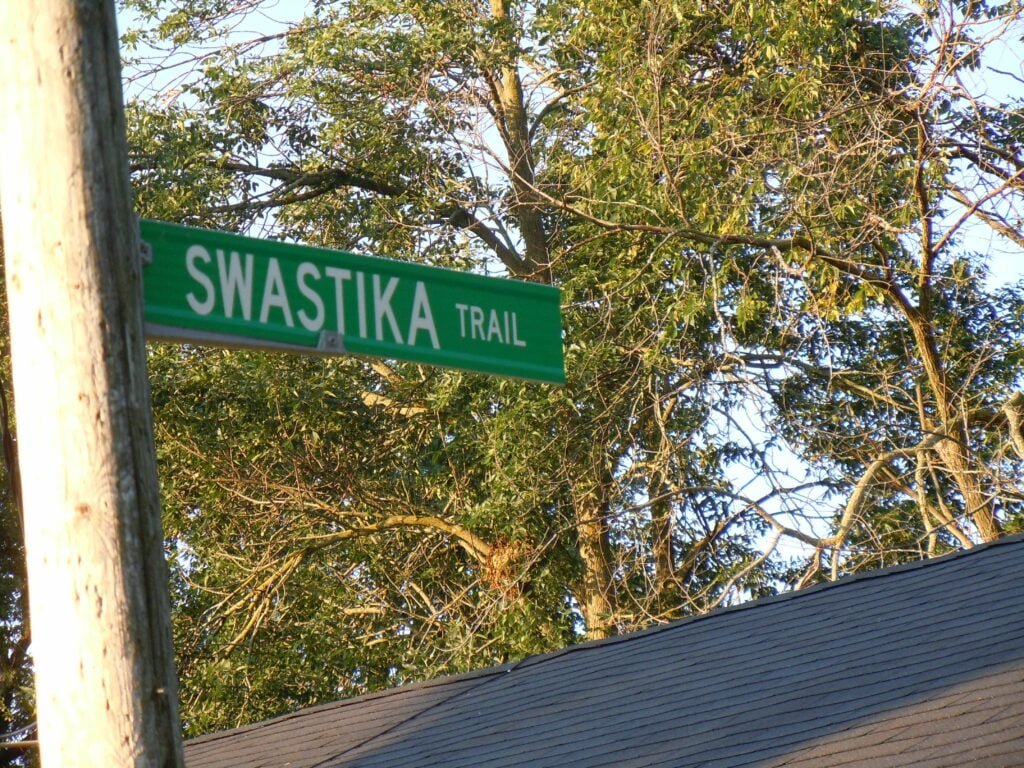 By Daniel Koren
Media Coordinator
B'nai Brith Canada
Dec. 14, 2017
On Dec. 20, B'nai Brith Canada will attend a Puslinch Township Council meeting to argue in support of changing a local street name called "Swastika Trail."
For months, B'nai Brith has been working with concerned citizens of the town just southeast of Guelph, Ont., citizens who say they're embarrassed by the street name and want it changed. "People assume that we are bigoted and white supremacists," said one such resident, Audrey Guzar.
"We aren't talking about the history of the symbol," added Jennifer Horton, who has lived on the street since 2009.  "We are asking for the word 'swastika,' a term associated with evil and violence, to be removed from our street signs."
In a letter to the Puslinch Township Council, local resident Bill Knetsch made a passionate plea to have the street renamed.
"In my opinion," Knetsch wrote, "changing the name should not be a debate. It's just the decent thing to do. To leave it as is would be akin to accepting bigotry, racism, and hatred. We must not tolerate Swastika Trail in our community."
At the Dec. 20 meeting, B'nai Brith will present a petition urging Mayor Dennis Lever and Puslinch Councillors Matthew Bulmer, Susan Fielding, Ken Roth and John Sepulis to support the name change.
To add your name to the chorus of voices urging Puslinch Township to rename Swastika Trail, click here.