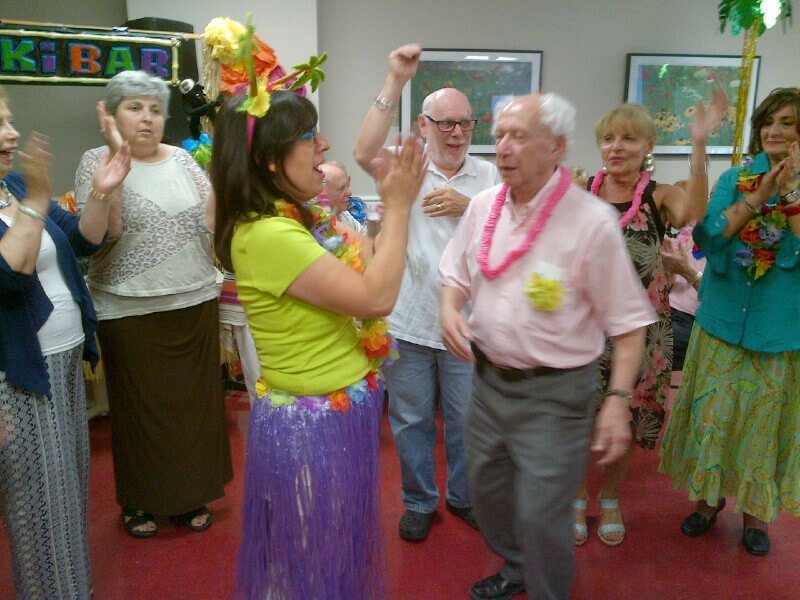 The Residence B'nai Brith House in Montreal celebrated its 10th anniversary on July 20, 2016 by honouring the many volunteers who help each day with serving food to the residents, assisting with activities and field trips and packing food baskets.
The residents and volunteers enjoyed the Hawaiaan style food and drinks prepared by Moshe the caterer, danced the hula, horrah and other great music provided by a DJ and each volunteer left with a small gift of appreciation for all of their hard efforts and dedication during the year come rain or shine.
B'nai Brith thanks all those who attended and helped organize the event.
The entire event photo album can be viewed here.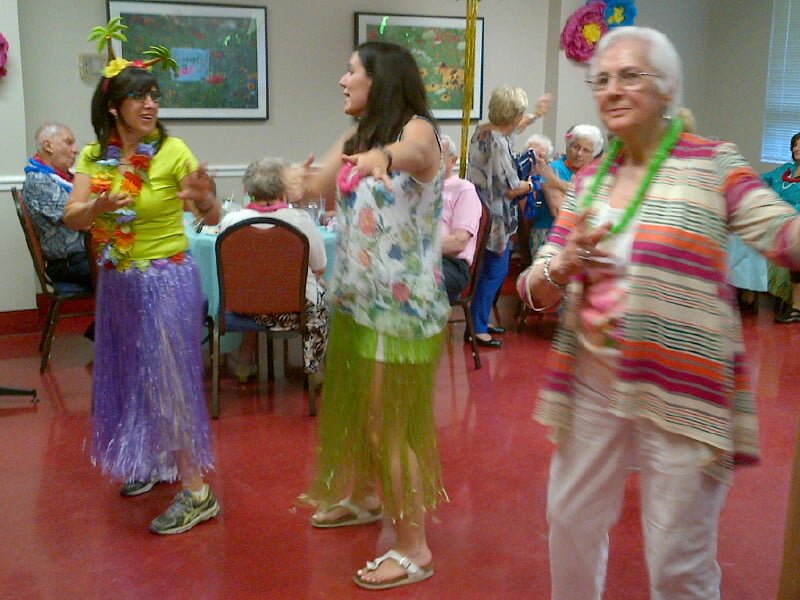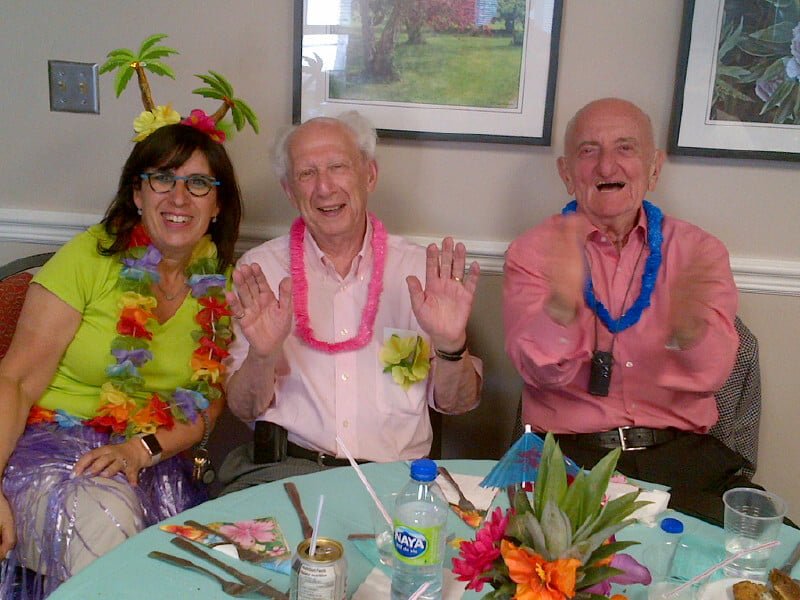 For more information about B'nai Brith House in Montreal as well as the new Chateau B'nai Brith project, please contact Harvey Levine, Quebec Executive Director of B'nai Brith Canada, at 514-733-5377 ext.127.
Soirée de reconnaissance des bénévoles de Montréal
Le 20 juillet dernier, la résidence B'nai Brith House de Montréal célébrait son 10ème anniversaire. Cette soirée était une occasion pour célébrer les bénévoles, lesquels à chaque jour, aident à servir les repas aux résidents, participent à l'organisation d'activités et d'excursions et emballent des paniers de denrées alimentaires.
Au courant de la soirée, les résidents et les bénévoles ont pu savourer des plats et des breuvages hawaïens préparés par le traiteur Moshe. Un DJ était sur place pour les faire danser le hula, la hora et sur d'autres excellentes musiques. Chacun des bénévoles s'est vu remettre un petit cadeau de reconnaissance pour souligner leurs efforts inlassables et leur dévouement pendant toute l'année, beau temps mauvais temps.
B'nai Brith remercie toutes celles et tous ceux qui ont pris part à l'évènement ainsi qu'à ceux et celles qui ont participé à son organisation.
L'album photo de l'évènement peut être visionné ici.
Pour obtenir de plus amples informations sur Résidence B'nai Brith ainsi que sur le nouveau projet Château B'nai Brith, veuillez contacter Harvey Levine, le Directeur exécutif de B'nai Brith Canada au Québec au 514-733-5377 X127.