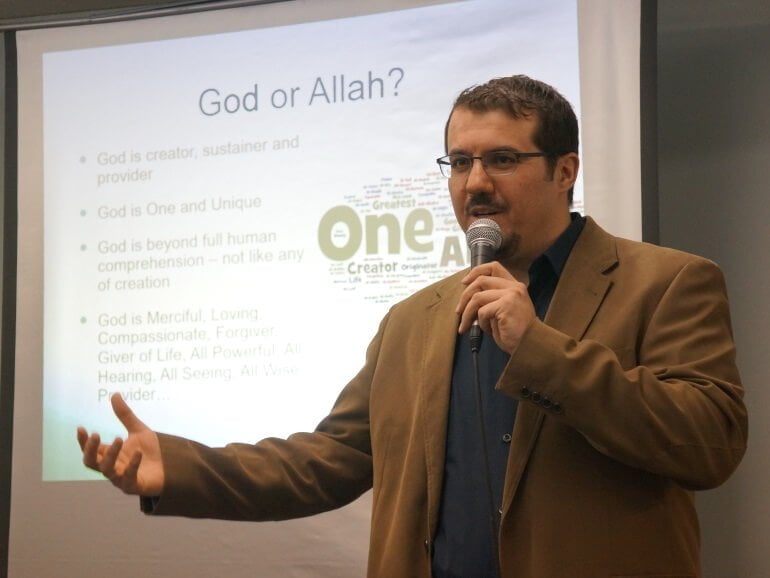 March 1, 2018
By Aidan Fishman
Interim National Director of the League for Human Rights
B'nai Brith Canada
WINNIPEG – The University of Winnipeg provided support for a one-sided, anti-Israel event held during a Jewish holiday.
The panel discussion, which took place on Wednesday night during Purim, was sponsored by several local groups holding anti-Israel positions, including the Canadian Arab Association of Manitoba and the Mennonite Central Committee.
The event purported to canvass the Jewish, Christian and Muslim reactions to the recent U.S. recognition of Jerusalem as Israel's capital. The Christian and Muslim panelists were Fadi Ennab and Idris Elbakri, two local Palestinian figures. Ennab falsely accused Israel of committing a "genocide" against Palestinians, while Elbakri tarred indigenous Israeli Jews as "European settlers." He went on to suggest that there is no space for a "Jewish ethnic enclave" in the "Arab Middle East."
In order to provide an ostensibly Jewish view on Jerusalem, event organizers brought in David Mivasair, a marginal figure from Vancouver with views well outside of the Jewish mainstream. Mivasair expressed disappointment that the NDP had refused to target Israel at its recent convention in Ottawa.
Global College, the U of W subdivision that sponsored the event, rebuffed suggestions by B'nai Brith to include an authentic Jewish perspective and move the event to a date on which the Jewish community could fully participate.
"The University of Winnipeg should not be spending public money on absurd anti-Israel propaganda," said Michael Mostyn, Chief Executive Officer of B'nai Brith Canada. "It is absolutely shameful to host an event concerning Judaism's holiest city on a Jewish holiday, while refusing to include any mainstream Jewish voices.
"The University administration owes Winnipeg Jews an apology."
Wednesday's panel was just the latest in a string of anti-Israel and antisemitic incidents at U of W in recent months. In October, an attempt to endorse the boycott of Israel through the local student association was defeated, in the wake of antisemitic graffiti found on campus in July.
In November, the campus radio station was forced to suspend one of its programs after it was used to blame Jews for the 9/11 terrorist attacks.