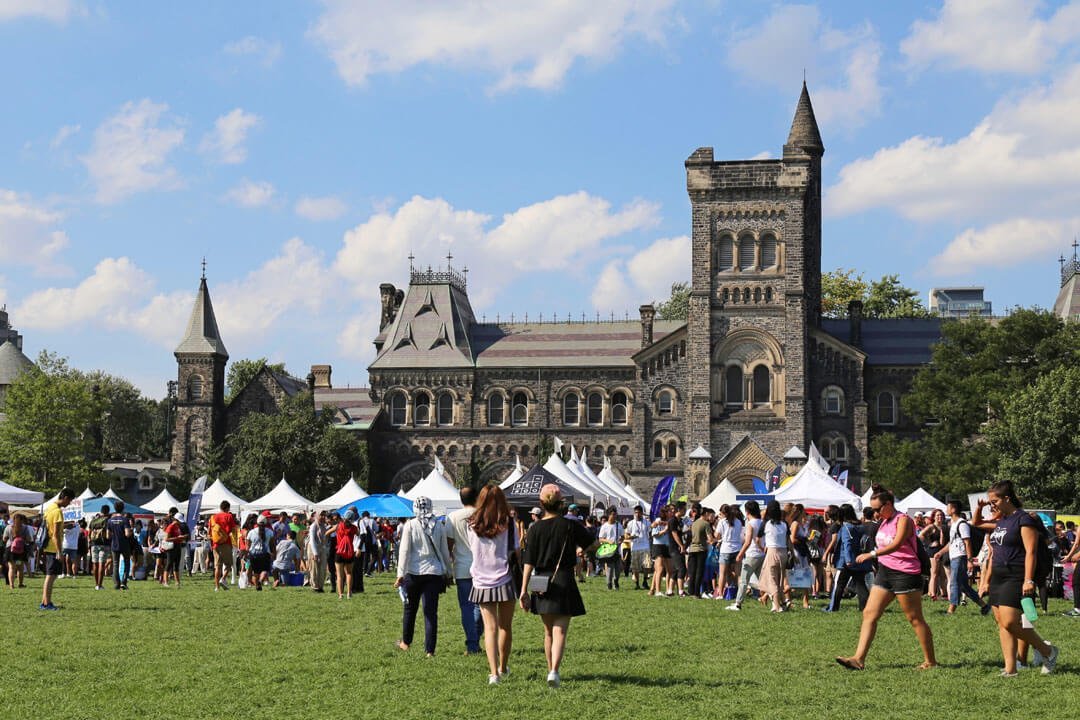 March 9, 2021
TORONTO – A leading Canadian university has declined to respond to a report highlighting systemic antisemitism on all three of its campuses, even as incidents targeting Jewish students and community members continue to occur.
In June 2020, B'nai Brith Canada's League for Human Rights submitted a 30-page report to administrators at the University of Toronto. The report detailed a chronicle of antisemitic incidents at the institution. The report was authored in response to a now-infamous initial refusal by leaders of the Graduate Students' Union to support kosher food access on campus.
Notably, the report concluded that U of T already has the policy tools in place to effectively tackle antisemitism, but is simply not using them.
U of T officials initially indicated they would respond to the report and engage in constructive dialogue, but they never did so. Instead, the school launched an "Antisemitism Working Group" in December, ignoring B'nai Brith's recommendation that it simply crack down on anti-Jewish incidents on campus using its existing policies. The Working Group has not posted a single update since its launch.
"The University of Toronto has a duty to provide a safe and welcoming environment for Jewish students and faculty members," said Michael Mostyn, Chief Executive Officer of B'nai Brith Canada. "Our report demonstrates that it has frequently failed in this duty – and worse yet, has done very little to punish perpetrators or ensure that these incidents won't recur.
"The community's patience is beginning to run thin. It's high time for University of Toronto officials to take real action against antisemitism on campus."
The report lists a host of antisemitic incidents at U of T over the years that have gone on without consequences. For example, in 2009, an assistant professor called for a "Jew count" in her faculty, alleging falsely that half of the professors were Jews. This individual remains an employee in good standing.
In 2016, a speaker hosted by the Graduate Students' Union BDS Committee repeatedly referred to Ashkenazi Jews as "Ashke-NAZIS," and alleged that they are inherently racist, fascist and colonialist. University officials privately rebuked the Union, but refused to take further action.
In 2018, a professor refused to meet with a Jewish graduate student based on the absurd and false allegation that he was an Israeli government agent. The University then bizarrely concluded that this incident did not breach its anti-discrimination policies.
In 2020, the University's New College sub-division hosted and funded an "Israeli Apartheid Week" (IAW) event, despite repeated assurances from U of T officials that the school does not endorse IAW. The sponsored speaker, Angela Davis, went on to rally support for PFLP terrorists Leila Khaled and Rasmea Odeh, falsely claimed that Brandeis University is a "Jewish university," and called on audience members to boycott the State of Israel.
Just this month, an event co-sponsored by three of the University's official departments used an image of a notorious PFLP terrorist in its promotional materials.
In addition to addressing our report, B'nai Brith is calling on U of T to implement the recent ruling of its Complaint and Resolution Council for Student Societies (CRCSS), which found that the Graduate Students' Union (UTGSU) had engaged in discrimination against Israelis based on nationality, in violation of its own anti-discrimination policy. That campaign remains ongoing.