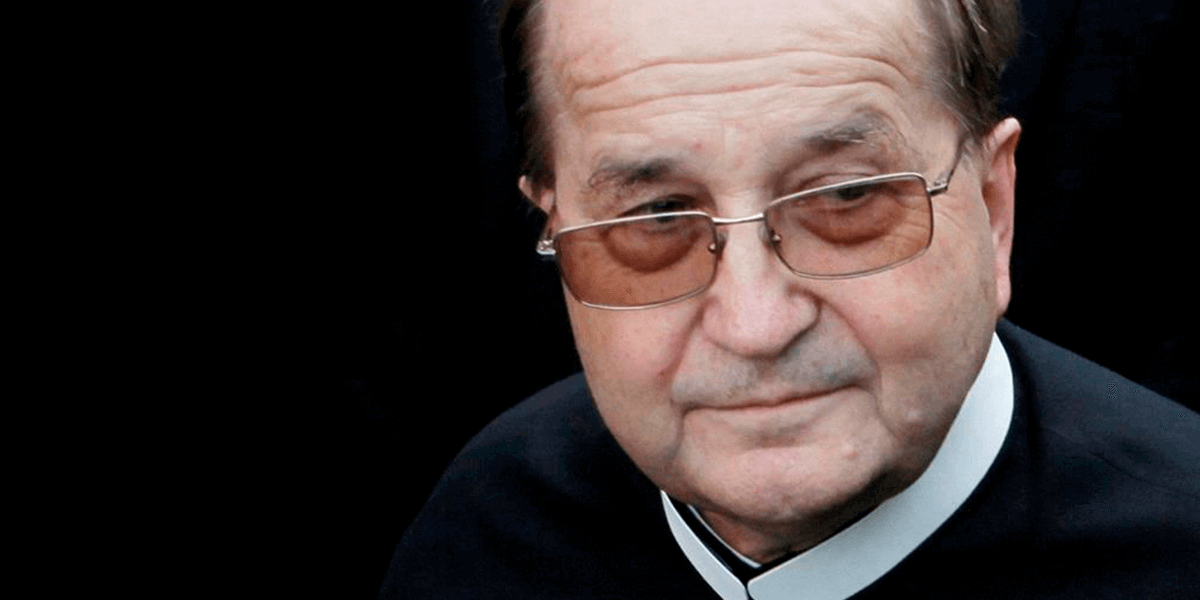 Update #1
March 8, 2021
WINNIPEG – The Evanov Radio Group, owner of several radio stations across the country, has ended its business relationship with Radio Maryja Canada following B'nai Brith Canada advocacy.
Winnipeg-based CKJS AM 810, one of the stations owned by Evanov Radio, had been airing Radio Maryja – a Polish station with a well-documented history of broadcasting antisemitic and homophobic statements.
Radio Maryja is headed by controversial Polish priest Father Tadeusz Rydzyk. According to the ADL, Radio Maryja was sanctioned in 2016 by Poland's State Council of Radio and Television for alleging that United States Senators of Jewish heritage were critical of the Polish government because of their Jewish identity.
In that same year, a regular commentator to the radio station, Stanisław Michalkiewicz, blamed Jews for a series of social ills allegedly impacting Polish society, referring to "the mischievous Jews." Meanwhile, Fr. Rydzyk himself on a separate occasion condemned what he referred to as "synagogue-type behaviour."
Rydzyk has the dubious honour of being rebuked by two separate Popes for his extremism, by both Pope John Paul II and subsequently by Pope Benedict XVI.
Last September, B'nai Brith's advocacy helped get Fr. Rydzyk barred from visiting the Archdiocese of Edmonton and affiliated parishes. In December, Oakville-based station CJMR 1320 severed its own ties with Radio Maryja, following exchanges with B'nai Brith.
In written correspondence, Evanov Radio responded to B'nai Brith's concerns about Radio Maryja, stating in part: "In light of the concerns raised in your letter, we have decided to end our relationship with Radio Maryja. We are sensitive to the issue of antisemitism and discrimination in Canada and elsewhere in the world, and recognize the role that media can play – both positive and negative – in influencing the public's views."
While Radio Maryja's contract with CKJS was set to end in September, Evanov Radio advised Radio Maryja that it was ending that relationship as of March 7.
"We commend Evanov Radio for taking action and making a responsible decision in cutting the chords with Radio Maryja," said Michael Mostyn, Chief Executive Officer of B'nai Brith Canada. "We thank those behind this decision for taking the issue seriously and recognizing the harm that Radio Maryja has caused. Station by station, the elimination of Radio Maryja in Canada is a victory of decency over bigotry and discrimination, which must have no place in our society."
Thomas Lukaszuk, the former Deputy Premier of Alberta, has worked closely with B'nai Brith on this issue for months and helped make these achievements possible.
Today, he said: "Antisemitism, homophobia and xenophobia aren't always what we engage in, but they often are what we witness and allow to continue. I am thankful to B'nai Brith Canada for their partnership and commitment in eradicating all forms of hate in Canada.
"Radio Maryja has established itself as a broadcaster promoting intolerance and social division. I commend 810 CKJS in Winnipeg for their leadership and commitment to human rights in discontinuing their broadcast of Radio Maryja programming."
The Winnipeg radio station will continue to transmit other religious programming for the Catholic community, including programming in the Polish language. We greatly appreciate the efforts of our allies in the mainstream Polish and Catholic communities to differentiate between religious expression and the kind of blatant hatred that Radio Maryja broadcasts.
——–
Update #2
AJAX, Ont. – Meanwhile, in Ontario, the town of Ajax announced this afternoon that it will move forward with its plan to change the name of "Langsdorff Drive" – named for Hans Langsdorff, a Nazi naval officer from World War II.
The street will be renamed "Croker Drive," after two Canadian brothers who fought against Langsdorff and the Nazis in the 1939 Battle of the River Plate.
B'nai Brith spent months advocating for the name of this street to be changed, and we are very pleased to see that the community's wish will become a reality.
We would also like to acknowledge the tireless work of local resident Adam Wiseman, who was pivotal in raising awareness of this issue at the local grassroots level.
B'nai Brith is grateful to Councillor Lisa Bower and Regional Councillor Sterling Lee for introducing this effort at the governmental level last November.
We are also grateful to Holocaust survivor Max Eisen for speaking passionately to the Ajax City Council and offering his firsthand perspective as a victim of the Nazis as to why their legacy is never worthy of being honoured.
On this new development in Ajax, Mostyn said: "We are pleased to see that the renaming of this street is going forward as planned. The new name will appropriately honour V.G. and A.J. Croker – two Canadian Navy veterans of World War II and the Battle of the River Plate."