Jews from Arab Countries and Iran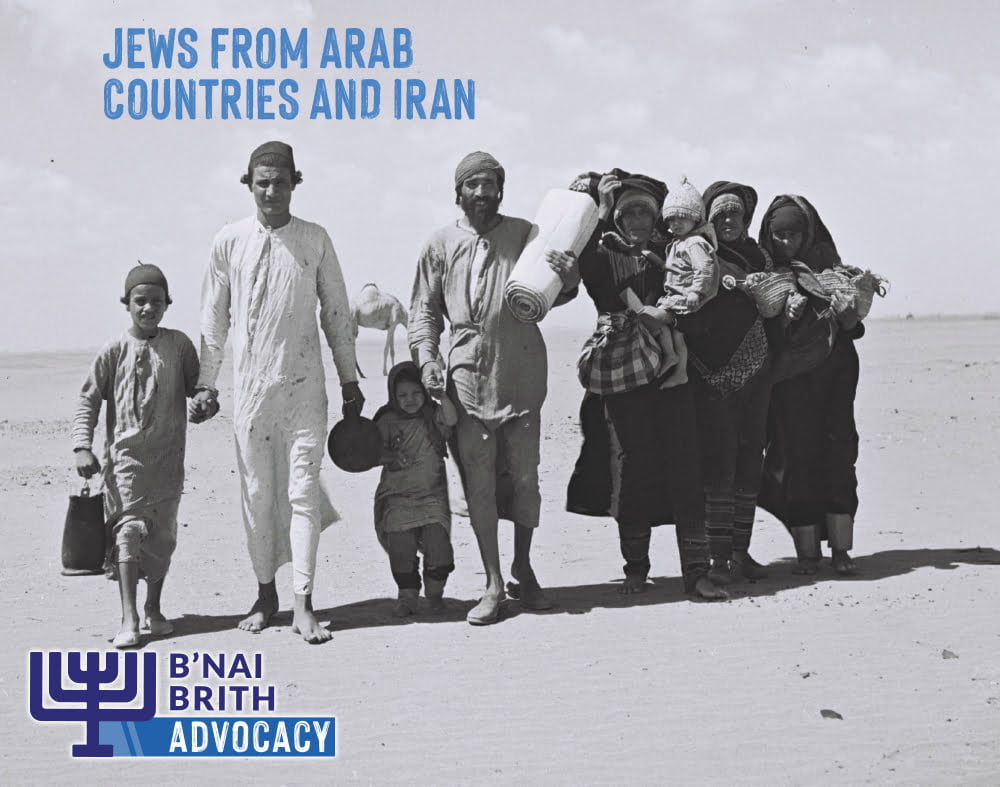 More information will be shared closer to the date.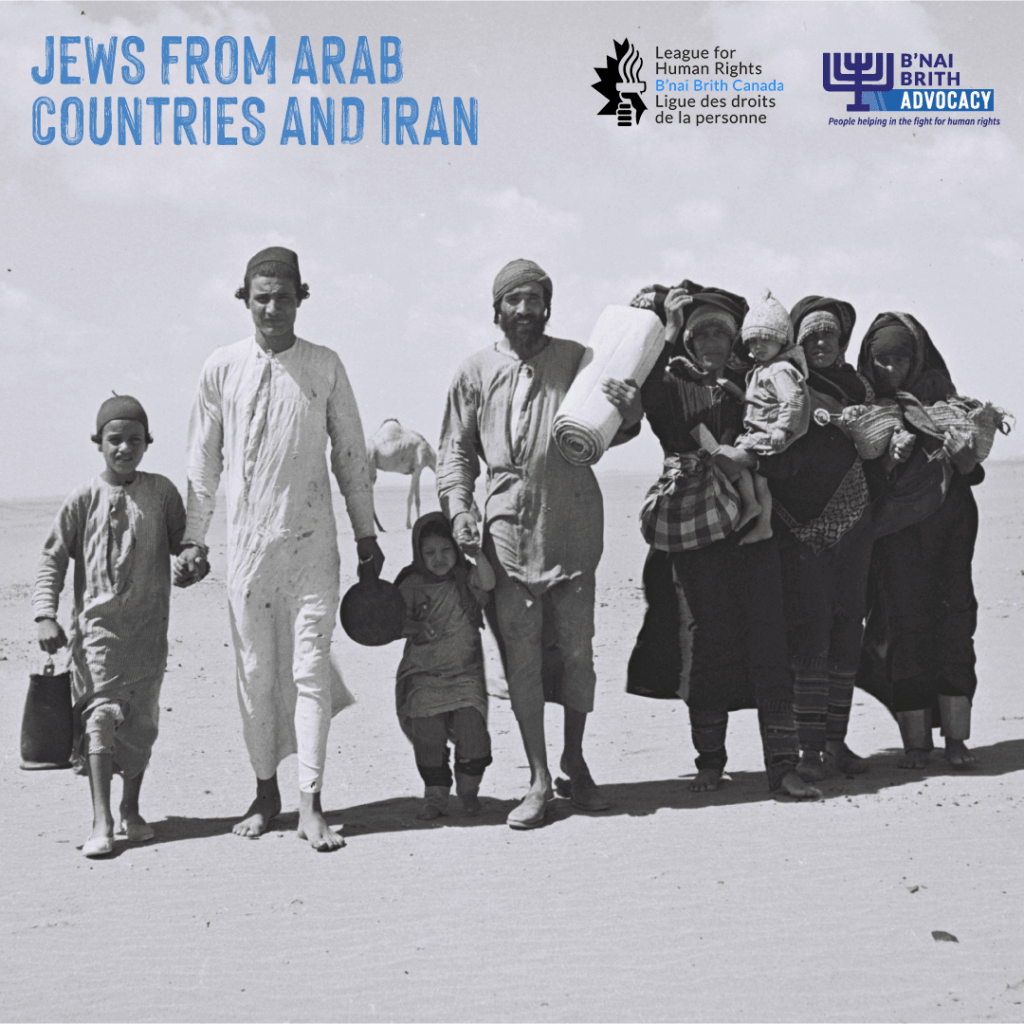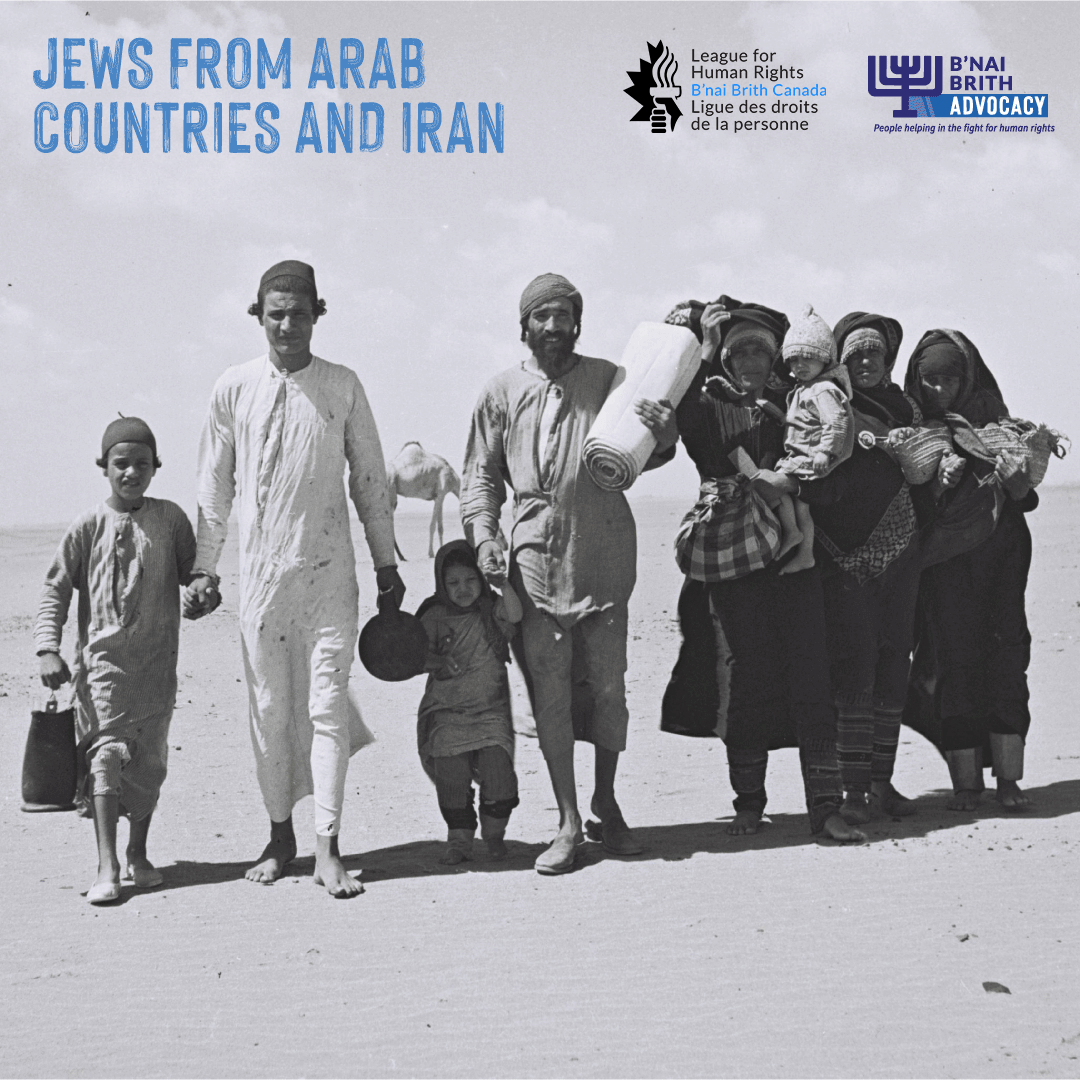 TO VIEW THE EVENT PLEASE CLICK HERE Since 1948, more than 850,000 Jews have left Arab countries and Iran. Jewish communities of more than 2,500 years old were uprooted, and their members were forced to flee with only a few belongings. They were forced to leave their properties behind. There has never been any redress …
Jews from Arab Countries & Iran / Juifs des pays arabes et d'Iran Read More »
B'nai Brith Canada brings you a series of accounts from Jews from Arab Countries and Iran. Join us to watch and listen to the heartfelt details of their horrifying uprooting experiences. The event will appear on this page on Monday, November 30, 2020 at 7pm EST.