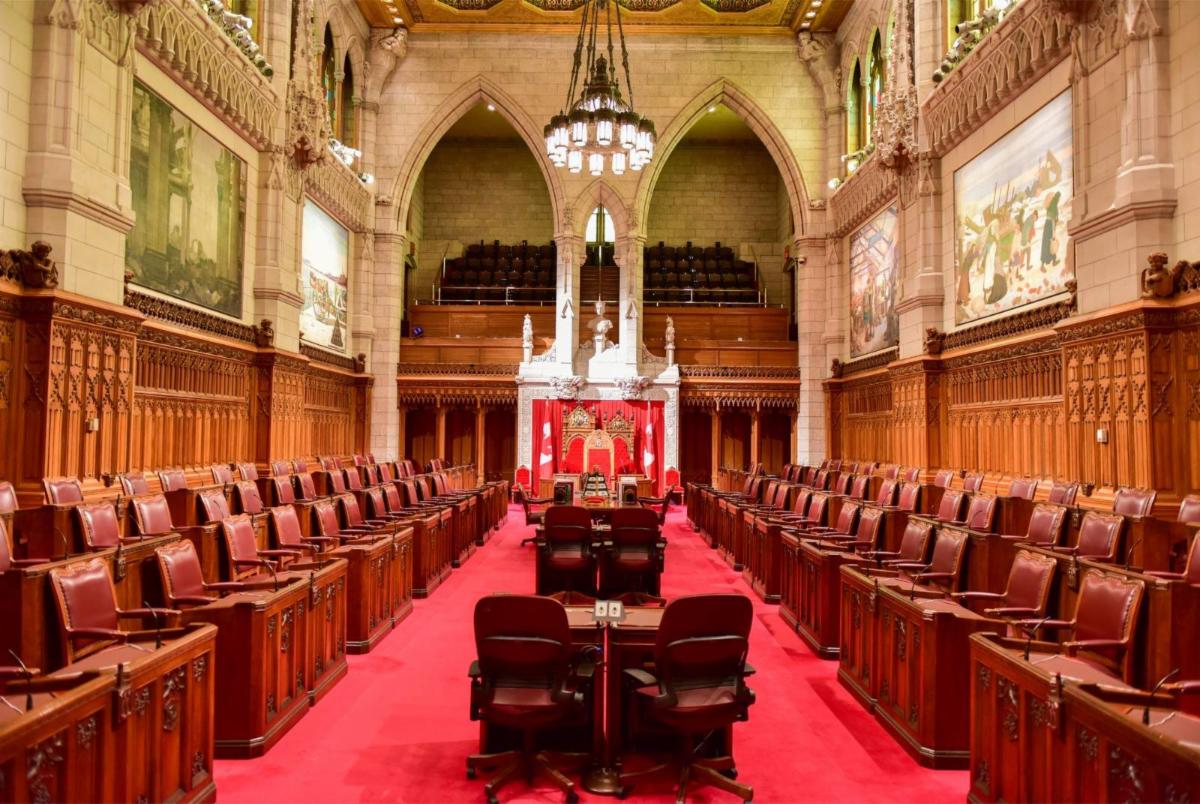 May 25, 2023
OTTAWA – Last week, the Senate Standing Committee on Foreign Affairs and International Trade released its long-awaited report titled: Strengthening Canada's Autonomous Sanctions Architecture: Five-Year Legislative Review of the Sergei Magnitsky Law and the Special Economic Measures Act (SEMA).
The report makes several references to B'nai Brith Canada's written submission to the Committee, which included recommending that the Government of Canada (GoC) inquire as to why the Sergei Magnitsky Law is not being used and to articulate a policy with regards to the circumstances in which each law could be used to implement sanctions.
The Senate Committee's report is the result of a comprehensive legislative review of Canada's two core pieces of sanctions legislation, ordered pursuant to section 16 (1) of the Sergei Magnitsky Law which requires a review of the law within five years of its enactment. Over the course of approximately 12 hours, the Committee heard from a wide range of more than 20 witnesses, including legal and financial experts, civil servants and government officials.
In our submission, offered in December, 2022, B'nai Brith noted the habitual tendency of the GoC to use SEMA to impose sanctions rather than the Magnitsky Law and questioned whether this was due to the flexibility provided by SEMA which allows sanctions by way of regulation. We also theorized that government officials chose to use SEMA over the Magnitsky Law because it allows for the targeting of individuals as well as entities.
"We were pleased to see that our submission was cited on several occasions throughout the Committee's report and that one of our proposals was included as part of the Senate's recommendations," said Michael Mostyn, Chief Executive Officer of B'nai Brith. "We look forward to seeing these recommendations implemented."
B'nai Brith's second recommendation to the Committee was to, "propose solutions to rectify the general incoherence of Canada's sanctions schemes, including by instituting clear and publicly available policy regarding which legislation is used in which circumstances, and ensuring that the various sanctions legislations are used in an internally consistent and cohesive manner."
This suggestion was reflected in the Senate Report, which reads:
"The Government of Canada should provide clear policy guidance surrounding its authority to use the Special Economic Measures Act and the Justice for Victims of Corrupt Foreign Officials Act (Sergei Magnitsky Law), including by articulating the circumstances in which either Act may be used and the rationale for using one Act over the other."
Enacting authoritative guidelines and setting out a clear policy regarding the circumstances in which each Act should be used will strengthen Canada's ability to better implement targeted sanctions to combat gross violations of human rights and significant corruption, which are the objectives of the Magnitsky Law.