Version française de l'article ci-dessous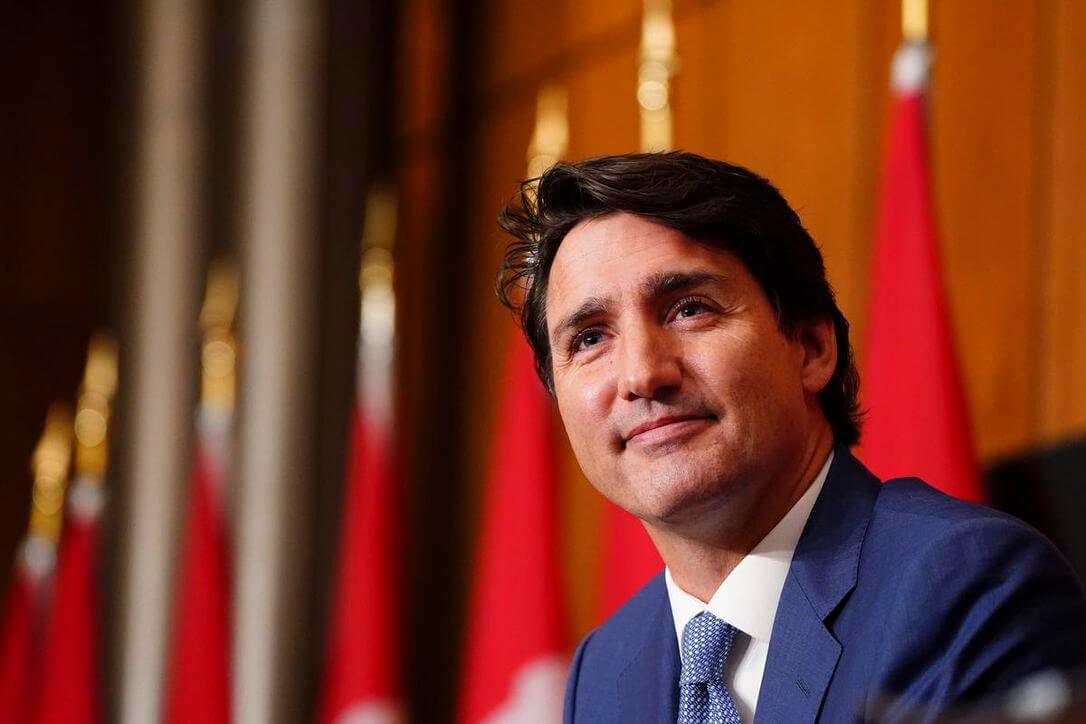 Oct. 13, 2021
OTTAWA — B'nai Brith Canada welcomes the Government's participation today at the Malmo International Forum on Holocaust Remembrance and Combating Antisemitism.
In his remarks, made virtually to participants of the Forum, Prime Minister Justin Trudeau took a principled stance on the importance of fighting all forms of antisemitism, including those online.  Yesterday, B'nai Brith congratulated Mr. Trudeau and his delegation for becoming involved in the Forum.
The PM spoke about the need to combat the troubling growth of antisemitism domestically and internationally. He said Canada will engage with the Jewish community in the development of our National Action Plan on Combatting Hate. B'nai Brith looks forward to partnering with the Government to translate our national pledge into a robust comprehensive plan.
"The Government has heard B'nai Brith," said Marvin Rotrand, National Director of B'nai Brith's League for Human Rights. "We anticipate that much of our proposal to Minister Garneau in our letter sent Oct. 4 will be incorporated into Canada's pledge. We view this as a true affirmation that the Government will not allow the haters to continue to spew their venom. There should be no hiding – not even in the shadows."
Michael Mostyn, Chief Executive Officer of B'nai Brith Canada, also praised the Government for signing the United National Human Rights Council's statement on antisemitism offered by Austria, the Czech Republic and Slovakia, initially signed by 43 countries but not Canada.
"Canada's commitments for Malmo will reassure the Jewish community that the Government is addressing antisemitism and will enhance dialogue between the Government and B'nai Brith," Mostyn said. "This can only be viewed as a positive step in the right direction."
At his address to the Malmo Forum Wednesday, Prime Minister Trudeau also said that:
The position of the Special Envoy on Antisemitism is being made permanent and allocated resources to the position.
Antisemitism is the "canary in the coalmine of evil."
Antisemitism isn't just a problem for the Jewish community alone, but also for governments.
Canada introduced new legislation to address online hate.
A donation of $2-million will be made by the Government towards a United Nations Educational, Scientific and Cultural Organization (UNESCO) museum on Holocaust remembrance.
Antisemitism requires a common international approach.
No one should fear expressing their Jewish identity.
Canada adopted the International Holocaust Remembrance Alliance (IHRA) working definition on antisemitism.
The Government will expand access to material on Holocaust remembrance.
– • –
Le 13 octobre 2021
OTTAWA — B'nai Brith Canada se réjouit de la participation du gouvernement aujourd'hui au Forum international de Malmö sur la mémoire de l'Holocauste et la lutte contre l'antisémitisme.
Dans ses remarques, faites virtuellement aux participants du Forum, le Premier ministre Justin Trudeau a adopté une position de principe sur l'importance de combattre toutes les formes d'antisémitisme, y compris celles en ligne. Hier, B'nai Brith a félicité M. Trudeau et sa délégation pour leur implication dans le Forum.
Le PM a parlé de la nécessité de combattre la croissance troublante de l'antisémitisme au niveau national et international. Il a déclaré que le Canada s'engagera avec la communauté juive dans l'élaboration de notre plan d'action national de lutte contre la haine. B'nai Brith a hâte de s'associer au gouvernement pour traduire notre engagement national en un plan complet et solide.
« Le gouvernement a entendu B'nai Brith », a déclaré Marvin Rotrand, directeur national de la Ligue des droits de l'homme de B'nai Brith. « Nous prévoyons qu'une grande partie de la proposition que nous avons faite au ministre Garneau dans notre lettre du 4 octobre sera intégrée à l'engagement du Canada. Nous considérons cela comme une véritable affirmation que le gouvernement ne permettra pas aux haineux de continuer à cracher leur venin. Il ne devrait pas y avoir de cachette – pas même dans l'ombre ».
Michael Mostyn, directeur général de B'nai Brith Canada, a également félicité le gouvernement pour avoir signé la déclaration du Conseil national des droits de l'homme des Nations Unies sur l'antisémitisme proposée par l'Autriche, la République tchèque et la Slovaquie, initialement signée par 43 pays mais pas par le Canada.
« Les engagements du Canada pour Malmö rassureront la communauté juive sur le fait que le gouvernement s'attaque à l'antisémitisme et amélioreront le dialogue entre le gouvernement et B'nai Brith », a déclaré Mostyn. « Cela ne peut être considéré que comme un pas positif dans la bonne direction ».
Lors de son discours au Forum de Malmö mercredi, le premier ministre Trudeau a également déclaré ce qui suit :
 Le poste d'envoyé spécial pour l'antisémitisme est rendu permanent et il a alloué des ressources à ce poste.
L'antisémitisme est le « canari dans la mine de charbon du mal ».
L'antisémitisme n'est pas seulement un problème pour la communauté juive, mais aussi pour les gouvernements.
Le Canada a introduit une nouvelle législation pour lutter contre la haine en ligne.
Le gouvernement fera un don de 2 millions de dollars pour un musée de l'Organisation des Nations Unies pour l'éducation, la science et la culture (UNESCO) consacré à la mémoire de l'Holocauste.
L'antisémitisme nécessite une approche internationale commune.
Personne ne doit craindre d'exprimer son identité juive.
Le Canada a adopté la définition de travail de l'Alliance internationale pour la mémoire de l'Holocauste (IHRA) sur l'antisémitisme.
Le gouvernement élargira l'accès aux documents sur la commémoration de l'Holocauste.