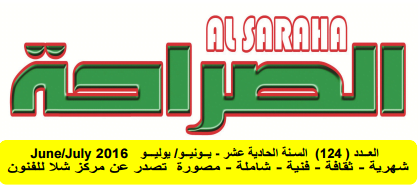 By Aidan Fishman
Campus Advocacy Coordinator
B'nai Brith Canada
An article appearing in al-Saraha, a monthly Arabic newspaper distributed in London, Ont. engages in virulent antisemitism, Holocaust denial and homophobia, B'nai Brith Canada has discovered.
Al-Saraha is recommended as a news outlet for new immigrants by the London and Middlesex Local Immigration Partnership, an official agency funded by the Government of Ontario and Immigration, Refugees and Citizenship Canada.
Entitled "The Question Which Everyone Ignores: Why Did Hitler Kill the Jews?," the article begins by denying that 6-million Jews were murdered during the Holocaust, claiming instead that "Jewish propaganda managed to spread [this number] and establish it." It continues by falsely asserting that "the Jews caused most of the economic collapses that occurred in the banks in the period between 1870 and 1920."
In more lurid detail, the piece asserts that "The first theatres of homosexuality appeared in Berlin in the 1920's, and the first presentations of pornography appeared in 1880 and 1890 by the hands of Jewish authors". It concludes by claiming that Adolf Hitler created 6-million new jobs upon his rise to power in 1933, and that this is the source of the "Jewish propaganda" figure of 6-million Jewish casualties in the Holocaust.
"This article constitutes an obscene form of hate propaganda aimed at Canada's Jewish community," said Michael Mostyn, Chief Executive Officer of B'nai Brith Canada. "Its appearance in a community newspaper which hosts advertisements from local businesses and mainstream political parties is extremely worrying."
Al-Saraha is published by Abdul-Hadi Shala, a Palestinian from Gaza who resides in London, Ont. and operates a local  art gallery (page doesn't exist). The article in question was originally published in al-Masry al-Youm, one of the largest Egyptian daily newspapers, and authored by Egyptian pundit Salah Montasser. It was then republished in the June-July issue of al-Saraha, which a local source told B'nai Brith can be found "in every Middle Eastern restaurant and every Middle Eastern grocery" in Southwestern Ontario.
B'nai Brith Canada is in contact with the London Police Service regarding this matter.