Dear Friends,
It is our pleasure to announce that former National Hockey League All-Star Dennis Hull will be our emcee at the 2nd Annual B'nai Brith Charity Golf Classic, which will be held at the picturesque Lebovic Golf Club in Aurora, Ont., on Monday, June 12, 2017.
He will also participate in the tournament.
Hull played in the NHL for 14 seasons (1964 through 1977), mostly as a member of the Chicago Blackhawks – where he played alongside his superstar brother, Bobby Hull. Dennis Hull scored more than 300 goals and played in five NHL All-Star games. He was also a member of the Team Canada lineup that defeated Russia in the infamous 1972 Summit Series, scoring two goals and adding two assists in four games.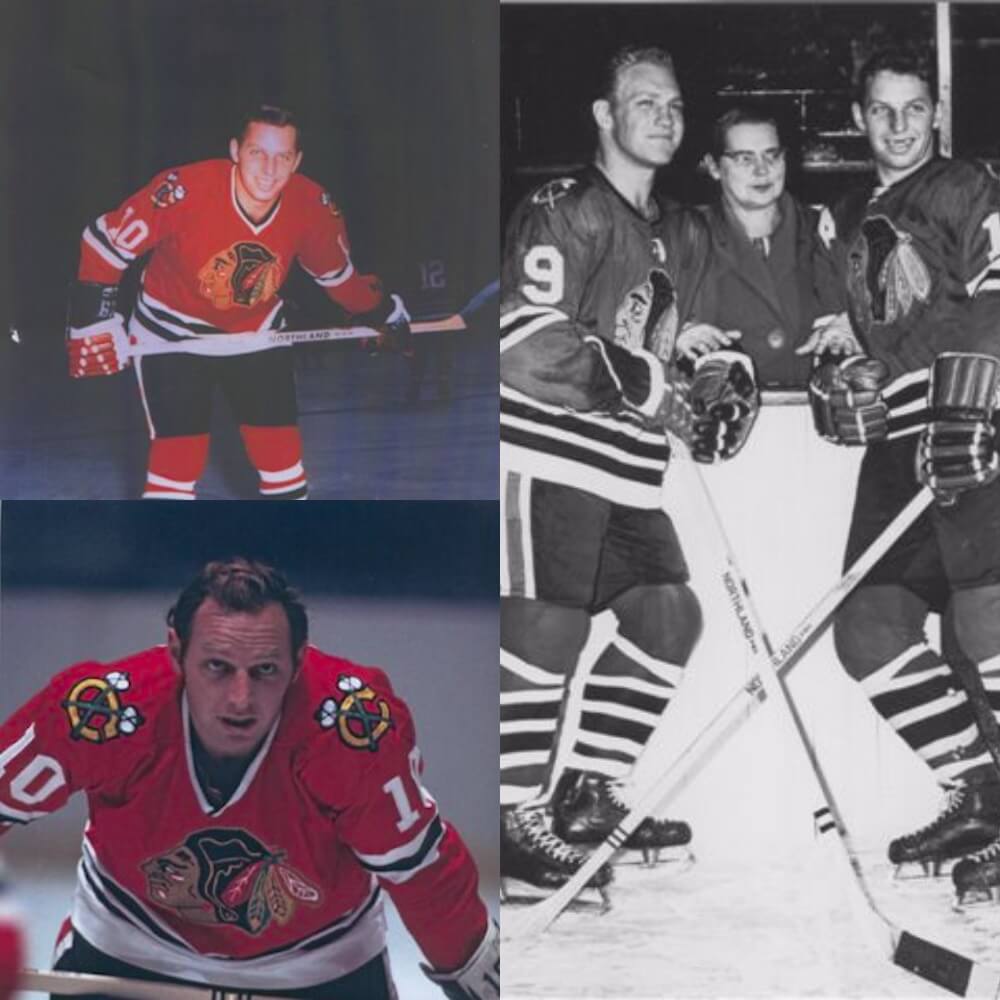 In his post-hockey life, Hull has become a renowned and hilarious comedian, and will bring his unique brand of comedy to our post-tournament dinner, where he'll treat attendees to some guaranteed laughs.
Hull joins NHL Hall of Famer Marcel Dionne, former Maple Leafs' 50-goal scorer Gary Leeman and Toronto mayor John Tory on our growing roster of distinguished celebrities who will take part in the tournament. Both Hull and Dionne will provide personally-autographed memorabilia, including a signed Bobby Hull Blackhawks jersey.
If you're interested in playing in a foursome with one of our celebrities, please contact tournament co-chair Marty York (marty.york@bnaibrith.ca) at your convenience.
B'nai Brith also plans on making an exciting announcement about other high-profile celebrities who will be involved in our tournament soon. Stay tuned.
York and fellow tournament co-chair David Berger are expecting this year's event to be just as fun-filled, entertaining and successful as last year's B'nai Brith golf tournament at Oakdale Golf and Country Club.
Expect to take advantage of:
Top-notch golf
On-course contests for cars and prizes
Golf carts
Great lunch and fabulous dinner
Fantastic barbecue stations on the course, salami and sliders
All food and refreshments are Kashrut observed
Giveaways that you won't believe
On-course alcohol stations
Entertainment
And so much more!
The tournament date is around the corner and there aren't many spots left for golfers, so PLEASE be sure to sign up now!Don't get shut out!
If you're interested in showcasing your business, please register for a sponsorship now as there isn't an abundance of sponsorship opportunities remaining.
Playing Costs:
Single Golfer: $495.00
Foursome: $1,900.00
For a video recap of last year's tournament, see below:
The 2nd Annual B'nai Brith Charity Golf Classic is a wonderful opportunity to golf and party with great folks at a beautiful and highly-rated course. It'll be a hoot, and most certainly is not your Zaidy's golf tournament.
FUNDS RAISED BY B'NAI BRITH CANADA SUPPORT OUR HUMAN RIGHTS ADVOCACY AND COMMUNITY CARE PROGRAMS
Designed by renowned architect Doug Carrick, the Lebovic Club is a picturesque and challenging 18-hole championship course, spread across more than 150 acres. We look forward to seeing you at our big event for a memorable day of fun, great food, major giveaways and more!
For more information, please contact:
Marty York, Chief Media Officer, at 416-633-6224 x163 or via email at marty.york@bnaibrith.ca.
Elyse Gruenspan, Office Administrator, at 416-633-6224 x109 or via email at egruenspan@bnaibrith.ca