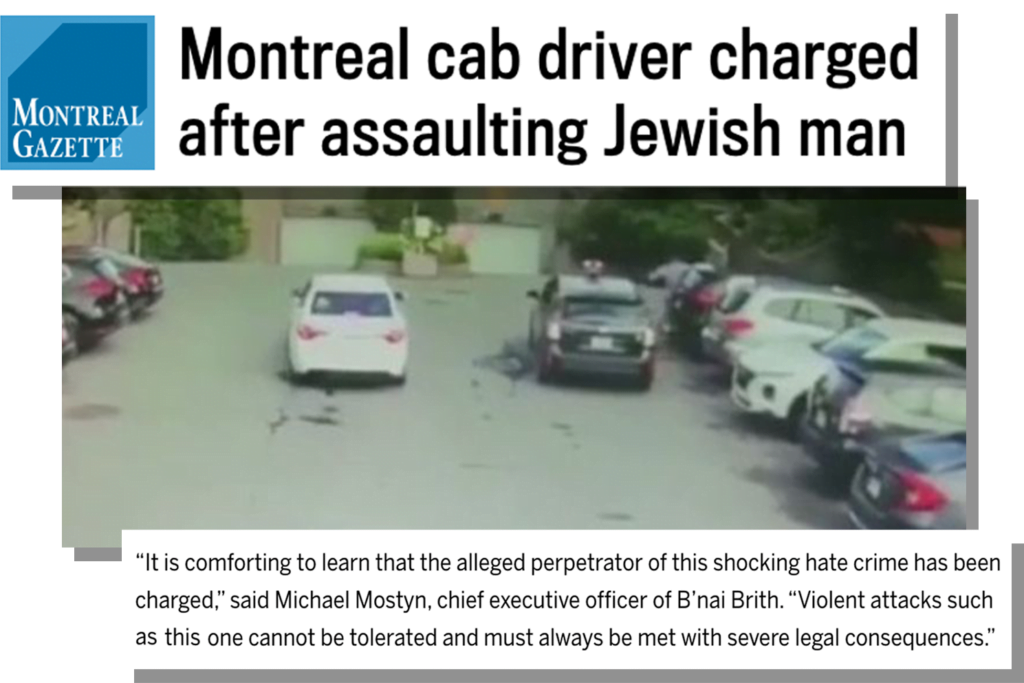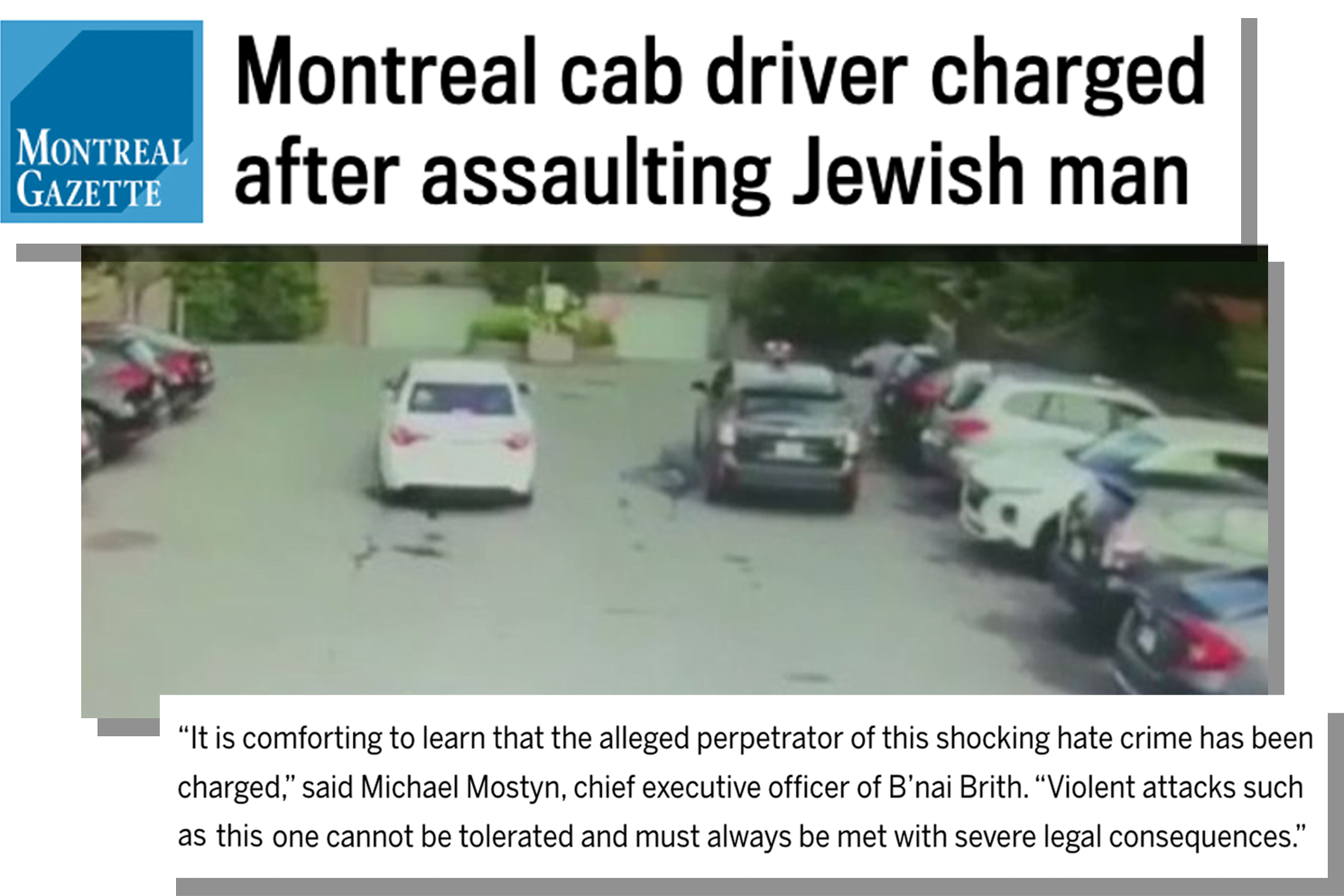 September 5, 2019
B'nai Brith Canada
MONTREAL – A former taxi driver has been charged after a violent assault of a Jewish man on July 28, 2019.
As reported at the time by B'nai Brith Canada, a taxi driver in Montreal was caught on camera violently assaulting a visibly Jewish man in a parking garage. The perpetrator allegedly hurled antisemitic insults at the victim before proceeding to punch him repeatedly. He was eventually confronted by a parking supervisor and fled the scene.
The driver was immediately fired by Taxi Champlain once his identity became known, and the company's president assured B'nai Brith that it "do[es] not tolerate any form of aggressive or violent behaviour, least of all racist actions."
Montreal police told B'nai Brith Thursday that the suspect was arrested on Aug. 21, following an investigation process. Police did not immediately provide B'nai Brith with the suspect's name or the nature of his charges. Updates will be shared by B'nai Brith on both Twitter and Facebook as they become available.
"It is comforting to learn that the alleged perpetrator of this shocking hate crime has been charged," said Michael Mostyn, Chief Executive Officer of B'nai Brith Canada. "Violent attacks such as this one cannot be tolerated and must always be met with severe legal consequences."
B'nai Brith has been at the forefront of seeking justice in this case since the incident occurred and will continue directly supporting the victim.
The accused will appear in court in Montreal on Sept. 18.