May 11, 2017
Dear Friends,
B'nai Brith Canada is thrilled to announce that Zach Hyman of the Toronto Maple Leafs will be participating in our 2nd annual B'nai Brith Charity Golf Classic  at the Lebovic Golf Club in Aurora, Ont. on Monday, June 12, 2017.
Hyman will be one of six high-profile celebrities at our tournament. All will be on hand to mingle with guests, pose for photographs and sign autographs. Combine this with the phenomenal giveaways that we will be handing out – worth more than $1,500 in donated gifts per golfer – and you're talking about what will surely be an unforgettable golf day.
Hyman joins National Hockey League Hall of Famer Marcel Dionne, former NHL luminary and hilarious comedian Dennis Hull (who will serve as our emcee  at the post-tournament dinner), former Maple Leafs captain Rick Vaive, former Leafs star Gary Leeman and Toronto mayor John Tory on the roster of celebrities who will be on hand at the Lebovic Golf Club on June 12.
To register for the golf tournament, click here. Playing costs are $495.00 for a single golfer and $1,900.00 for a foursome.
Hyman is a key member of the nucleus within a young and ascending Maple Leafs team. During his first full season with the team, he scored 10 goals and collected 28 points. Hyman also established himself as one of the premier penalty-killers in the NHL, scoring three goals while the Leafs were shorthanded.
As a proud Jewish-community success story, B'nai Brith is particularly delighted that Hyman is taking part in our event. Before joining the Ontario Junior Hockey League's Hamilton Red Wings, Hyman was actually a member of the Community Hebrew Academy of Toronto (CHAT) hockey team in North York, Ont. His multi-faceted athletic talents also were showcased when he played B'nai Brith softball in Toronto in 2012. Hyman is also a published author of several books for children, including Hockey Hero and The Bambino and Me.
B'nai Brith is also pleased to confirm that Maple Leafs great Rick Vaive will be returning to our tournament. Vaive is a fan favourite in Canada who scored prolifically with the Leafs, becoming the first 50-goal scorer in the franchise's long history and surpassing that plateau three times in the early 1980s.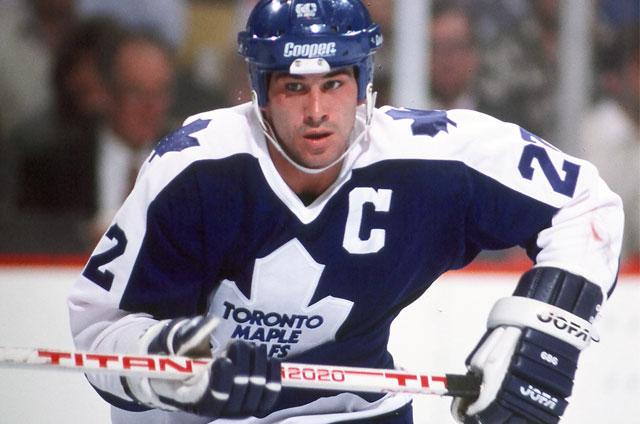 If you are interested in dining with Hyman, Vaive or any of our other celebrities at our post-tournament dinner at Lebovic Golf Club, please contact tournament co-chair Marty York at marty.york@bnaibrith.ca
York and fellow tournament co-chair David Berger are expecting this year's event to be just as fun-filled, entertaining and successful as last year's B'nai Brith Golf Tournament.
Expect to take advantage of:
Top-notch golf
On-course contests for cars and prizes
Golf carts
Great lunch and fabulous dinner
Fantastic barbecue stations on the course, salami and sliders
All food and refreshments are Kashrut observed
Giveaways that you won't believe
On-course alcohol stations
Entertainment
And so much more!