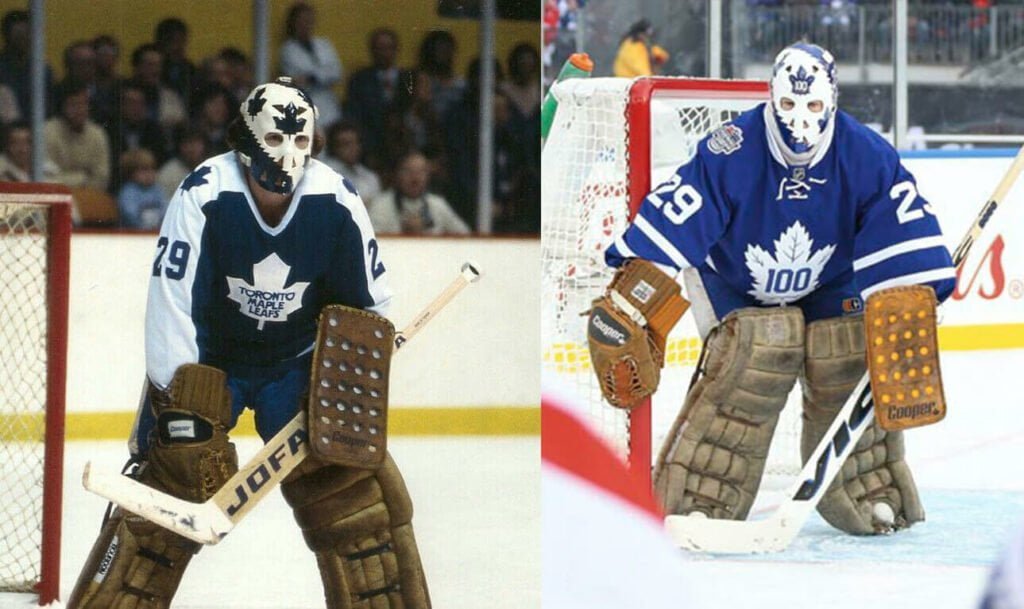 May 11, 2018
By Tevy Pilc
Staff Writer/Researcher
B'nai Brith Canada
TORONTO – With only a month to go before tee-off, B'nai Brith Canada is excited to announce that former NHL goaltender Mike Palmateer will be participating in our 3rd Annual Charity Golf Classic on Monday, June 11, 2018 at the Lebovic Golf Club in Aurora, Ont. 
Palmateer joins an already star-studded class of celebrities attending the tournament, including NHL Hall of Famer Marcel Dionne, Canadian horse racing legend Sandy Hawley and former NHL star Gary Leeman. 
To register as a player for what promises to be an unforgettable day, click here.  Spots are running out.
A stalwart in net during the late '70s and mid-80s, Palmateer played 296 games and won 129 of them in six seasons with the Toronto Maple Leafs – ranking fifth in both categories in team history. Palmateer was affectionately known as the Popcorn Kid and endeared himself to his hometown faithful with his acrobatic saves, stylish goalie masks and overall stellar play. He finished his career with 149 wins in 356 NHL games played.
Golfers will receive welcome packages with about $1,500 worth of donated gifts and will be treated to a delicious lunch and dinner as well as on-course snacks and beverages. There will also be opportunities to bid on some amazing items at our auction, including a round-trip flight on a private jet, concert tickets  and sports memorabilia from NHL Hall of Famer Marcel Dionne's personal collection.
There also will be some great contests, including two where you can win new vehicles, one where you can win a vacation and lots more!
Sponsorship opportunities, both major and minor, are still available. For more information, click here. If you cannot attend the Golf Classic, please consider making a donation  instead. All donations are tax-deductible.
Thanks for your ongoing support of B'nai Brith Canada. See you on June 11!
For more information, please contact Marty at marty.york@bnaibrith.ca.