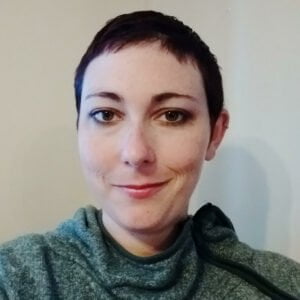 Not too long ago, a Jewish centre in Umea, Sweden made the decision to close its doors indefinitely, putting a halt to any activities and use of its building.
The move came as a result of multiple antisemitic threats in recent weeks in the form of both emails and vandalism.
According to reports, the increase in threats intimidated parents to a point were they no longer felt safe to send their kids to the centre.
In another unrelated but highly publicized case, a young Jewish student dropped out of his high school in Berlin after becoming the target of antisemitic harassment and threats. Apparently, the student was told by a classmate, "Listen, you are a cool dude, but I can't be friends with you, Jews are all murderers." He was later physically attacked and had a realistic-looking toy gun pulled on him, after which he was (rightfully) severely shaken up.
I can only imagine the satisfaction the culprits in both these cases felt. Sparking fear and intimidation in their targets is likely their ultimate goal in harassing Jewish students, so in their minds, they were successful. I can only hope that such "successes" continue to be held at bay here in Canada. Though both of these cases occurred in Europe, they are prime examples of the kind of treatment faced by members of the Jewish community around the world, including here at home.
As we all know, several Jewish community centres across Canada recently received bomb threats, forcing evacuations. Now that the bomb threats have subsided, it seems that the American-Israeli man arrested under suspicion of phoning them in, along with dozens in the U.S, was in fact responsible. But that doesn't mean that he made all the threats, or that others won't soon follow suit.
I'm thankful and proud that, to date, no Canadian JCC has felt the need to close its doors permanently as a result of antisemitic threats and intimidation.
We also know that there has been an overabundance of antisemitic and anti-Israel sentiment  on Canadian university campuses as of late. From professors spreading antisemitic messages in their classrooms to anonymously-distributed posters questioning Holocaust facts to student politicians encouraging others to "punch a Zionist,"  it appears that Canadian universities have become a hotbed of antisemitic activity.
It is imperative, though, that Jewish students (or students of any religious or identity group) don't ever feel the need to abandon their studies or change schools as a result of such acts of hatred. Fortunately, according to reports, Jewish students in Canada are mostly able to enjoy their time at university, which suggests that they are not allowing these antisemitic and anti-Israel incidents to hinder their education.
Canadians in general are a resilient bunch, and the Jewish community is no different. I hope that, as hate crime numbers continue to rise, Canada's Jewish population will continue to stay strong and not waver in the face of hatred. Now more than ever, it's important to make it clear that our community will not be intimidated by acts of bigotry and prejudice.
Sara McCleary has written extensively on a wide range of topics while working as a news reporter and freelancer. She has also completed a master's degree in history, and further graduate work in interdisciplinary humanities.