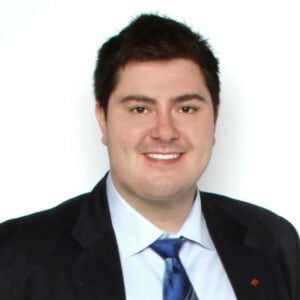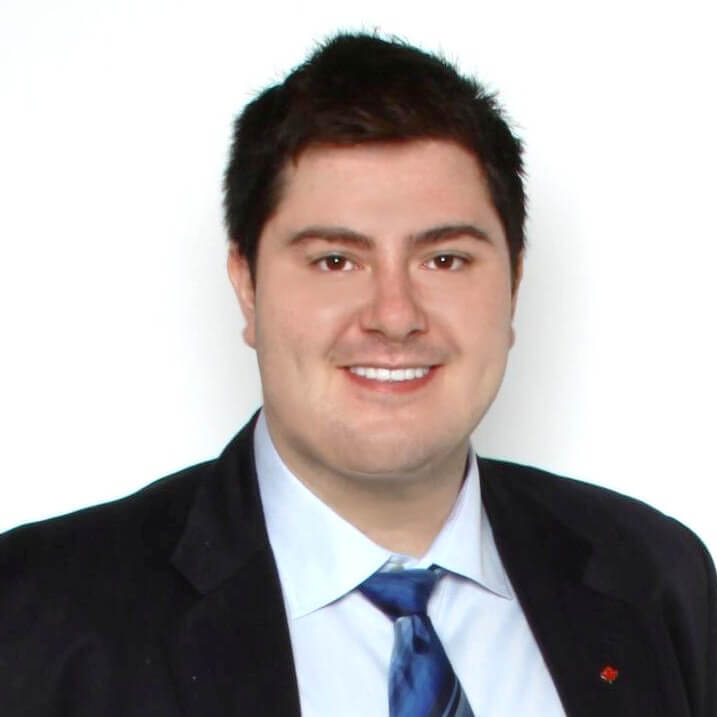 The old adage is true: history does tend to repeat itself.
At Toronto's Ryerson University, members of its resident anti-Israel club (Students for Justice in Palestine) have found themselves perpetuating Nazi-era propaganda, despite all claims to the contrary that the group is not antisemitic, but anti-Zionist.
It would behoove members of SJP Ryerson to acknowledge that opposing a motion to launch Holocaust Education Week, for example, is not a display of its opposition to a "political movement" but of its opposition to Judaism, and to commemorating the millions of Jewish lives that perished at the hands of the Nazis.
As Canary Mission recently pointed out, some members of SJP Ryerson have a history when it comes to promoting antisemitic tropes, like the idea that Jews are cannibals who harvest the organs of non-Jews. This notion of a Jewish 'blood libel' goes way past the usual BDS crowd's inflammatory statements on Israel and Zionism, crossing the line into blatant, undeniable, antisemitism.
Illegal organ harvesting of Palestinian bodies is a practice done by Israel. Another video that talks about this… https://t.co/CymZLWkftu

— SJP Ryerson (@SJP_Ryerson) November 15, 2015
The epoch-old theory that Jews "eat" non-Jews for some Jewish and/or Satanic ritual originated in 12th century Europe. The first of such accusations originated in the Medieval English town of Norwich in 1144. William, an apprentice tanner who often visited residential homes for his profession, went missing, and the Jews were conveniently blamed for his murder.
The theory spread across Western Europe like fire, and dozens of documented cases of the blood libel conspiracy have been identified as the cause of riots and mass murders against Jews in the Dark Ages of Europe. It later evolved to include the notion that at Passover, Jewish people would take Christian children and use their blood (and sometimes their organs) for the baking of matzah.
Fast-forward to the Nazi era, where the Third Reich used this very propaganda to dehumanize Jewish people before they were sent to concentration camps. Imagery of Jews as insects, parasites and animals were common themes in Nazi propaganda. The quintessential Jew with his face on the body of a rat or a snake, the giant Jewish octopus atop the world with his tentacles in different nations, the Jewish spider about to feast on the Aryan children caught in his web – all of these are examples of a mass dehumanizing effort by the Nazis.
Perhaps one of the most ubiquitous motifs of Nazi propaganda, however, was the antisemitic blood libel, portraying Jewish people as demonic, animal-like cannibals that aimed to intermingle with Aryans to compromise their ethnic purity. Eventually, it became the duty of every German to oppose the prescience of these monsters in their midst, and thus, a genocide was precipitated.
Today, some 72 years after the Holocaust, a propaganda war continues to be waged – only this time 'politely' aimed at Israel as opposed to Jewish people outright, and promoted on university and college campuses by groups like SJP Ryerson. But the similarities, like the antisemitic blood libel, are painstakingly obvious.
https://www.facebook.com/sjp.ryerson/posts/969220886467639/
For example, in response to J.K. Rowling's refusal to join a cultural boycott of Israel in the U.K., SJP Ryerson shared a post to Facebook that equated Palestinian resistance to Harry Potter's battle against the "Death Eaters," who are likened to Zionists. In the Harry Potter books, "Death Eaters" are basically terrorists dressed up as witches and wizards.
In other social media posts, SJP Ryerson members have also perpetuated the antisemitic blood libel, as well as voicing support (page does not exist) for the policies of Adolf Hitler, promoted the terrorist organization Hamas, and blame just about anything on history's reliant old scapegoat: the Jews.
According to Amanda Hohmann, National Director of B'nai Brith's League for Human Rights, B'nai Brith Canada has brought these matters to the attention of the Ryerson Students' Union (RSU).
"Despite their protestations to the contrary, SJP Ryerson seems to attract members with a strong penchant for antisemitism," Hohmann says. "In light of these revelations, we expect the RSU to immediately conduct a thorough investigation and sanction SJP and its members appropriately."
As of publication, the RSU has yet to respond to B'nai Brith's request for comment.
It appears that there is, at least, a silver lining to all this, as now that the gross, shameful conduct of the members of SJP Ryerson is out in the open, countering their ridiculous contention that anti-Semitism and anti-Zionism are completely disassociated becomes that much easier.
In the interim, the RSU must immediately hold SJP Ryerson and its members accountable for supporting views that are counter to its values and ideals. With SJP's outright antisemitism, it's not only no wonder why they resisted a motion for Holocaust Education Week, but why they so desperately need it.
Willem Hart is a volunteer with B'nai Brith Canada and is currently finishing up his undergraduate degree at York University. He's been involved in Israel advocacy and education through Hasbara at York, and is also an alumni of the StandWithUs Canada Emerson Fellowship.