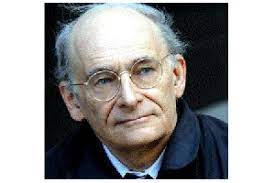 CLIQUEZ ICI pour le français
September 19, 2022 
WINNIPEG – David Matas, B'nai Brith Canada's Senior Legal Counsel and a world-renowned human-rights activist, recently penned an op-ed arguing that Israel's closure of several Palestinian non-governmental organizations (NGOs) was justified.  
In October 2022, Israel closed six organizations – al‑Haq, Addameer, Defense for Children International ‑ Palestine, the Union of Palestinian Women's Committees, the Union of Agriculture Work Committees, and the Bisan Center for Research and Development, after having designated them as terrorist groups.  Israeli Defence Minister Benny Gantz has stated that the organizations assisted in raising funds for the Popular Front for the Liberation of Palestine (PFLP) by forgery and fraud.  The PFLP has been designated a terrorist organization by Canada and Israel, among other countries, for its deadly assaults against innocents.   
Matas notes that "it is common for terrorist organizations to escape the rigors of the terrorist designation, to work through associated entities" and that Canada has had to deal with such scenarios previously.   
As an example, Matas notes that in 2014, the International Relief Fund for the Afflicted and Needy‑Canada (IRFAN‑Canada) was designated a terrorist entity under the Canadian Criminal Code, on the basis that it had transferred "million worth of resources to various organizations associated with Hamas." Hamas had previously been designated a terrorist entity by the Canadian government.   
Although Israel offers a legal process for groups to be removed from the terrorist listing, to date, none of the six organizations have applied to do so.   
"By challenging the listings and closings publicly but not legally, Al Haq and the others leave the impression that they have no hope of persuading legal experts in closed proceedings, with access to all relevant information, that the designations were made in error," says Matas.  
Matas goes on to argue that their failure to legally challenge the terrorist designation indicates that there are solid grounds for Canada also to list the six organizations as terrorist entities.   
CLICK HERE to read the op-ed.