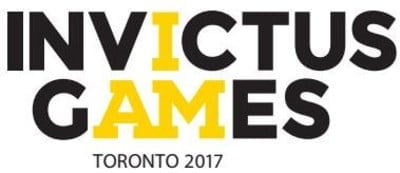 September 20, 2017
By Tevy Pilc
Staff Writer/Researcher
B'nai Brith Canada
Following letters of concern from B'nai Brith Canada, apologies have been issued by both the Invictus Games and Wilfrid Laurier University for scheduling major events on Yom Kippur.In an email to B'nai Brith, James Eaton, Chairman of the Invictus Games, acknowledged that scheduling the Games' closing ceremonies on a religious holiday was "an honest mistake." Eaton "unreservedly apologized to the community for this regrettable scheduling oversight in our part."
The Invictus Games are an "international sporting event for wounded, ill and injured servicemen and women both currently serving and veterans." Created by Prince Harry and launched in 2014, the games are held annually (except for in 2015). This year's Games are being held in Toronto from Sept. 23-30. The closing ceremonies are scheduled for Sept. 30, which is the same day as Yom Kippur.
"When we established the Toronto organizing committee, and in all the work we have done over the past two years, we have endeavoured to foster a culture that celebrates and embraces diversity in all its forms, and one that champions peoples of all abilities, background, ethnicity, race, faith, and sexual orientation," Eaton said.
"We appreciate the Invictus Games' response to the concerns of B'nai Brith and the greater Jewish community," said Michael Mostyn, Chief Executive Officer of B'nai Brith Canada. "The dignity in which our concerns were addressed is without question in tune with the admirable conduct and mandate of the Games."
The incident follows a similar response from Wilfred Laurier University, which scheduled one of its major Homecoming events (a football game) on Yom Kippur.
In an email to B'nai Brith, Deanne Piticco, Associate Director of Alumni Relations Development & Alumni Relations, wrote: "We understand the concerns you've shared and sincerely apologize for this oversight in our planning. A number of factors are considered when determining the date for Laurier's annual Homecoming weekend, including the academic calendar and the Ontario University Athletics home-game football schedule. We deeply regret that Homecoming was scheduled on the same weekend as Yom Kippur this year."
Piticco mentioned that the university has already consulted an interfaith calendar to ensure that such oversights would not be made in the future. The university has also arranged for Rabbi Moshe Goldman, the Jewish chaplain on campus, to provide a kosher meal for those students who can't attend the Homecoming weekend. Jewish students will also be offered free tickets to another football game.
"These responses are incredibly encouraging to members of the Jewish community who have concerns about religious accommodations," adds Mostyn. "No Jew should have to hesitate or fear any backlash when speaking up about their rights of religious freedoms in a respectful matter."
You can read the full Invictus Games response below.