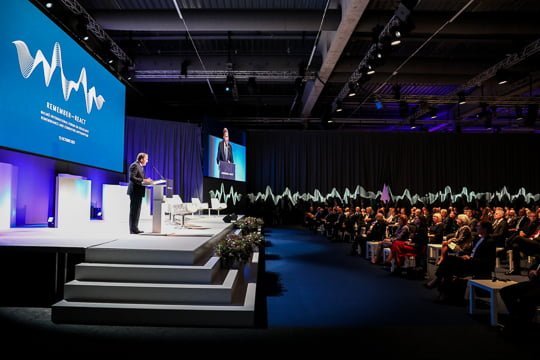 Oct. 25, 2021 
OTTAWA –B'nai Brith Canada is optimistic following the Government of Canada's country pledge at the Malmo International Forum on Holocaust Remembrance and Combating Antisemitism.
The Malmo Forum concluded the week before last and featured leaders from across the globe. B'nai Brith welcomed remarks from Prime Minister Justin Trudeau and is further encouraged by the release of Canada's country pledge.
Included in the pledge are promises to implement a National Action Plan to Combat Antisemitism and to engage with provincial and territorial governments to mandate Holocaust and antisemitism education in schools. The pledge also promises to tackle the alarming rise in hate crimes and hate speech, including on social-media platforms.
"Canada showed leadership at the Malmo Forum," said Marvin Rotrand, B'nai Brith Canada's National Director of the League for Human Rights. "This pledge serves as an additional testimony to the Government's commitment to address these serious issues."
B'nai Brith noted the Government has committed to engaging with provincial, territorial and municipal governments in promoting the adoption of the International Holocaust Remembrance Alliance's (IHRA) definition of antisemitism. Canada has been a member of IHRA since 2019.
"I respect the scope of this pledge," said Michael Mostyn, Chief Executive Officer of B'nai Brith Canada. "Fewer than 100 years ago, 6-million Jews perished in the Holocaust. We owe it to the victims and survivors to keep their memories alive. The Government's pledge is encouraging in that it promotes Holocaust education and advances the IRHA definition. We hope these commitments will successfully lead to combating a troubling rise in hate."