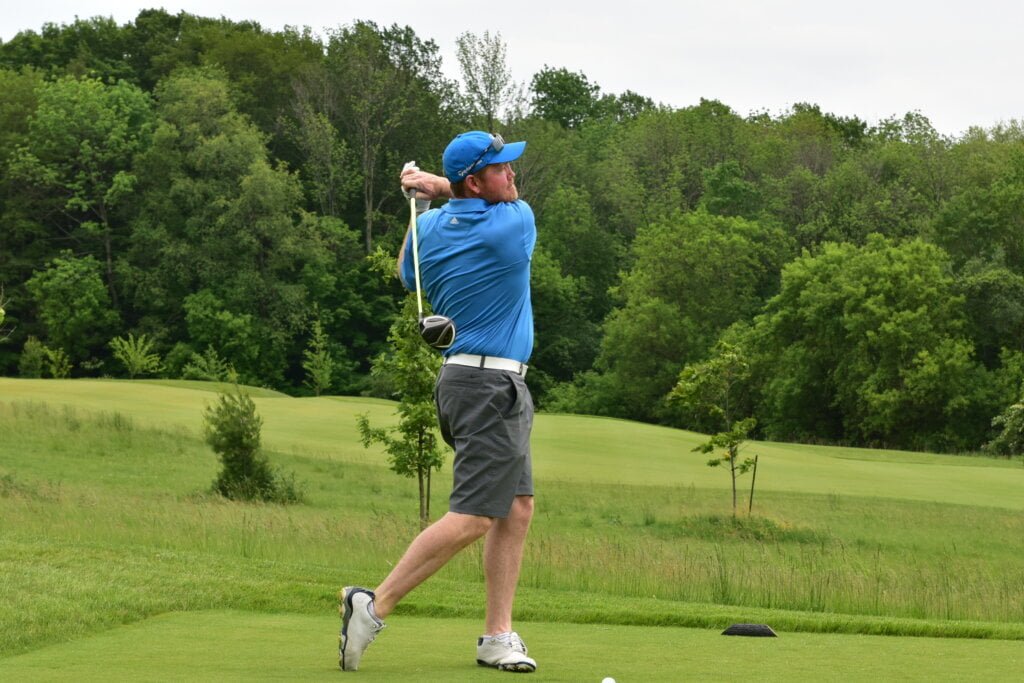 April 5, 2019
They're baaaaackkkkk.
With only nine weeks left before tee-off, we are thrilled to announce that former NHL stars Mike Palmateer and Gary Leeman will be back to sign autographs, schmooze and shake hands as participating celebrities at our 4th Annual Charity Golf Classic, which will be held at the Club at Bond Head on Wed., June 12, 2019.
"I am thrilled to be coming back to this great event," said Leeman, who produced 466 points during his 15 NHL seasons, was part of a Stanley Cup-winning team with the Montreal Canadiens, and became the second Toronto Maple Leaf in history to score 50 goals in a season. "I've met a whole lot of nice people through B'nai Brith and I'm looking forward to seeing them and meeting new people on June 12."
"I love the B'nai Brith Classic," added Palmateer, a former star NHL goalie who won 129 games as a member of the Leafs. "B'nai Brith does a whole lot of good work and it's fantastic to be part of its events."
Leeman and Palmateer join an already star-studded class of celebrities attending the tournament, including  NHL Hall of Famer Marcel Dionne and Canadian horse-racing legend Sandy Hawley.
To register for what promises to be an unforgettable day, please click here. Hurry, though, as spots are already running out!
Other celebrities also will join Palmateer, Leeman, Dionne and Hawley at our Classic. Stay tuned for their identities to be revealed in communiques soon.
In addition to mingling with our high-profile celebrities, golfers will surely be impressed once again with our fantastic welcome packages. They also will enjoy a fabulous lunch and dinner (all food and refreshments will be Kashrut observed), their favourite alcoholic beverages and, of course, golf at one of the most prestigious clubs in Ontario.
There also will be some great contests with amazing prizes, including a hole-in-one contest for a brand new car, and much more.
B'nai Brith Canada relies on the generosity of our donors to realize our goals. All funds donated to our organization (including those collected from the B'nai Brith Charity Golf Classic) will go towards:
Fighting antisemitism, racism and bigotry by offering valuable resources and information to victims.
Supporting Canadian students with advice, assistance and resources when faced with discrimination and antisemitism on campus.
Daily programs and services designed to help inform, stimulate and keep seniors active, as well as create lasting friendships and maintain ties to their community.

Providing affordable housing and other vital resources for our community's most vulnerable.

If you cannot make it to our tournament, please consider donating to it by clicking here. All donations will receive charitable receipts.

Sponsorship opportunities for the 4th Annual B'nai Brith Charity Golf Classic also remain available. Sponsors also will receive charitable receipts.

Thanks for your ongoing support of B'nai Brith! See you on June 12!

For more information, contact Marty Yat at [email protected] or at (416) 633 – 6224 x 163.